Talk about the booming Boda hailing industry and take a look at the orange branded hailing drivers taking Uganda by storm. SafeBoda is a Ugandan based startup that has for the past 5 years proved to be a force to reckon with, like it or not, you can only travel safely on a motorbike by downloading the free app since no other company promotes safety as they do.
Last year, we managed to grab the collar of SafeBoda's first ever driver nicknamed as Moses Namba Emu. This time around, we landed on his next in line driver Juma Katongole. The driver is another interesting ride-hailing expert currently teaming up with the mother brand to promote safety as a driver associate in the 2 wheel industry and here is a snippet of an interview with him.
Tell us about yourself
I'm Juma Katongole, 40 years old and Married with 4 children. I joined Safeboda in 2014 & was assigned SB02. I started out as a community leader representing SafeBodas & ensuring my colleagues are obeying the code of conduct and traffic rules. Because of my hard work & commitment, I was offered a full time job at the company but I still ride my bike most evenings after work and weekends.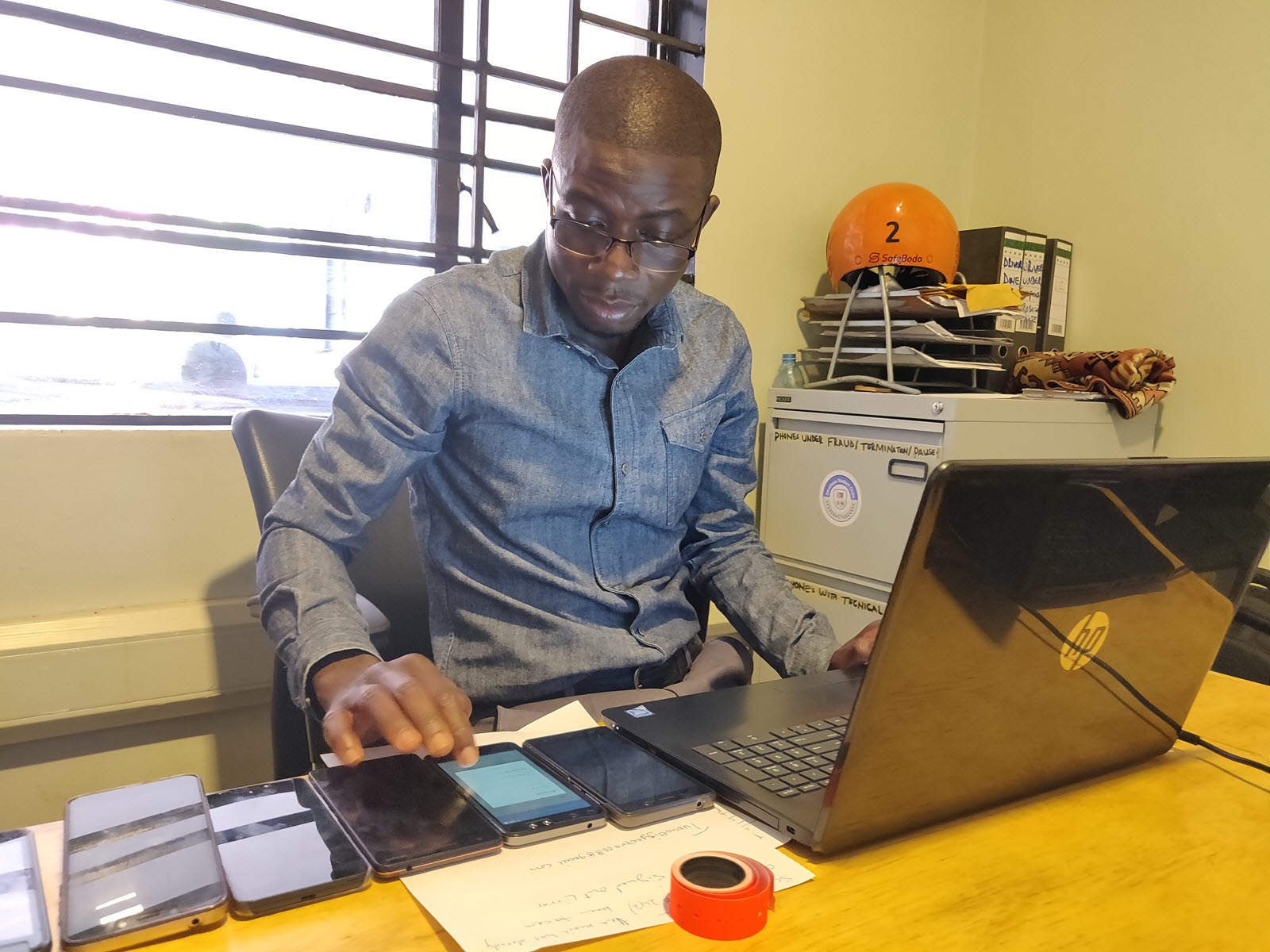 What is your current role at SafeBoda?
I currently work as a driver associate at SafeBoda handling, phone repairs, troubleshooting & setting up new phones for SafeBodas. I also maintain & record info pertaining to the phones.  When I joined SafeBoda, I couldn't even operate a smartphone but now I'm troubleshooting them. I have learnt a lot; I can now use a computer & use Excel among many other skills.
What do you like the most about your job?
I have acquired very practical computer skills, improved on my English and also been able to learn from other people.
Achievements
I'm able to pay school fees for my children because I earn more money
I have also gained amazing computer skills.
When I joined, I gained a lot of respect because of identification because of the reflector names and I earned my customer's trust.
What do you do in your free time?
I love to listen to music and play with my children.
In case you follow SafeBoda's SB001 Moses on Twitter, you can barely tell that the tweep is a Boda hailing driver with massive impressions per tweet sent out. Its the exact same way that SafeBoda's Juma beefs up with his current slot at the company and focuses on flying the orange flag higher. So, we shall be detailing more SafeBoda idols that have made the service what it is today beating the competition by a milestone ahead of the new timely trip fares.