MTN Voice bundles are some of the very basic mobile bundles everyone would opt for in order to make an on-net call. Unlike the usual data bundles which range from 250-1000/= for a basic package of 25-100MB. MTN's voice bundles start at 500/= away from the usual 600/= cap.
Through an official notice published on the MTN facebook page, the new MTN Voice bundles attracted maximum responses from subscribers who claim the revised bundles are lower than the previous versions. In reply, the new MTN Voice bundles chart was released and the offer sounds unbeatable even with maximum competition from Airtel and Africell beeping like bundles.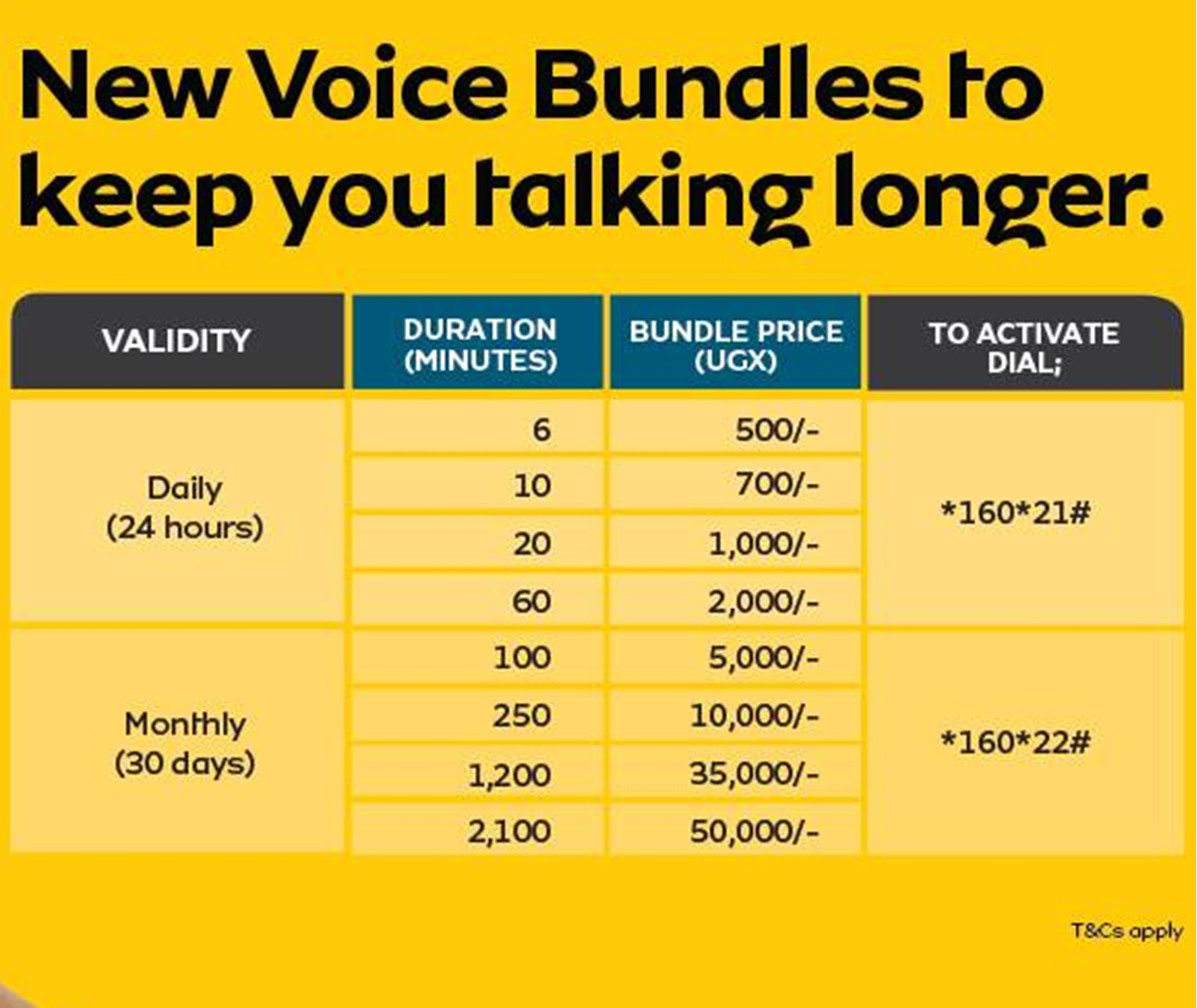 Customer responses about the revised MTN Voice Bundles
As much as everyone will get MTN to MTN minutes for less. When you compare Airtel's Kawa package at 500/= with 6mins valid till midnight, the MTN 24hr package could be a better offer. However, customers went ahead to applause and share complaints from the Telecom's new bundle rates through the facebook comment section before the articipated Expo.
Samantha Nanteza Just reduce the 1200 mins back to 30k then we shall notice you care about customers

MTN Uganda Hello Samantha, 1200 minutes have been at 35K not 30K. Something exciting however, is we have introduced 250 minutes for 10000 and 100 for 5K, making the voice bundle more affordable for everyone. MTNNicholus.

Denniz Olet You could have made the 60mins bundle for 2,000shs last for days not 24hours,coz it puts some of us on pressure to finish it,mind u not all of us talk a lot of phone,revise your "mafia changes"

MTN Uganda Hello Denniz, we appreciate your feedback. We shall advise if the offers are amended again. MTNStephen
In a nutshell, the MTN new voice bundles maybe a little unforgiving as compared to the old system. But then, introducing new packages like 250 minutes at 10,000/= is quite a great offer to say as compared to the 35,000/= previous package which had a 1200 minutes cap. Henceforth, with the new bundles shipped in everyone is able to buy Voice bundles at whatever rate or price fitting right in a customer's pocket.