The National Information Technology Authority (NITA-U) unveiled its National Backbone Infrastructure (NBI) project a few years ago and so far phase 1,2,3 are complete as the 4th Phase cutting through WestNile now has the North Eastern wing activated to its grid.
During the Phase IV 2nd launch in Katakwi district, NITA-U extended local support with full internet connectivity to Government offices in the region as part of its NBI project. Additionally, the authority installed a revamped Computer Laboratory at Ongongoja Secondary School as braced by H.E President Y.K Museveni.
In partnership with UNICEF, NITA-U installed a series of eLearning resources and educational resources for Students in the region as a full internet connection to Government offices will be availed once the Phase IV project is completed with 3,000KM of optic fiber cable already laid for the completed NBI phases.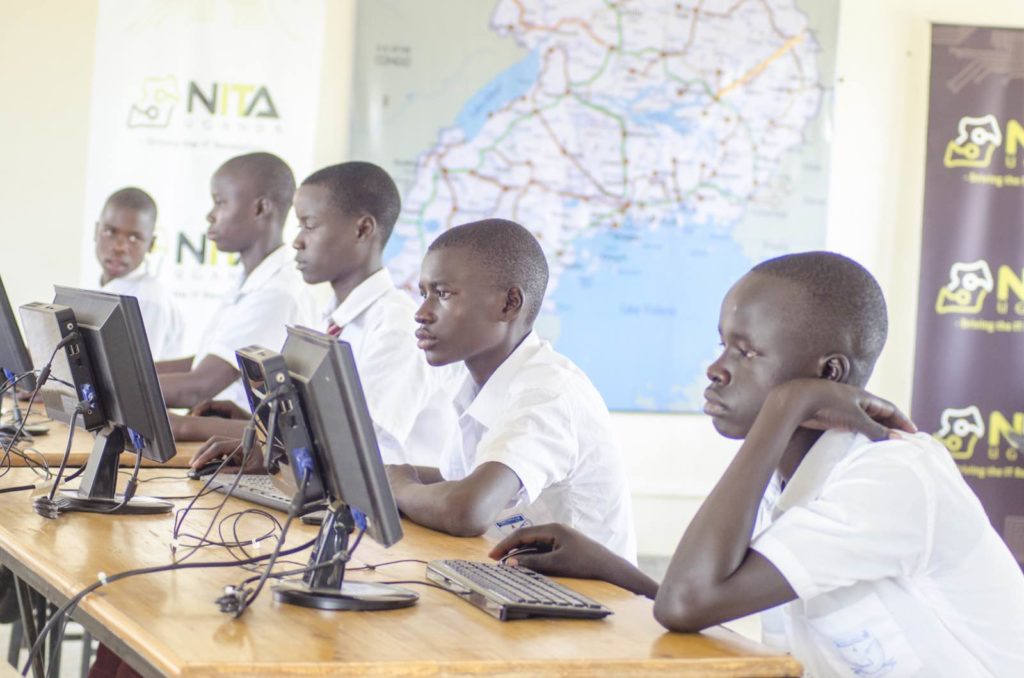 As the extended Phase IV project picks a leaf from the already completed Mbale-Lira Phase 2 backbone project. Internet connectivity in the Teso and Karamoja regions will now be an easy tale with free MYUG WiFi access pumped across selected locations as soon as the planned installation is completed.