Twitter is the 2nd most used flat-pace Social media service worldwide leaping the first place to Facebook-which reckons as a growing community of profiles and pages. Given its fast-rising status, Twitter is fond of blocking and suspending accounts without any initial warnings served.
Previously, Twitter would suspend users by limiting their ability to tweet, but automatically unsuspend the accounts in hours without the user noticing it. In 2020, the tables have changed, and Twitter commonly suspends accounts with a need to verify associated Phone numbers.
With a warning notice of " Sorry the request failed. Please try again later" bumping up each time you click the call me button. Accessing your Twitter account is an easy process if you send an Appeal for your account to be considered.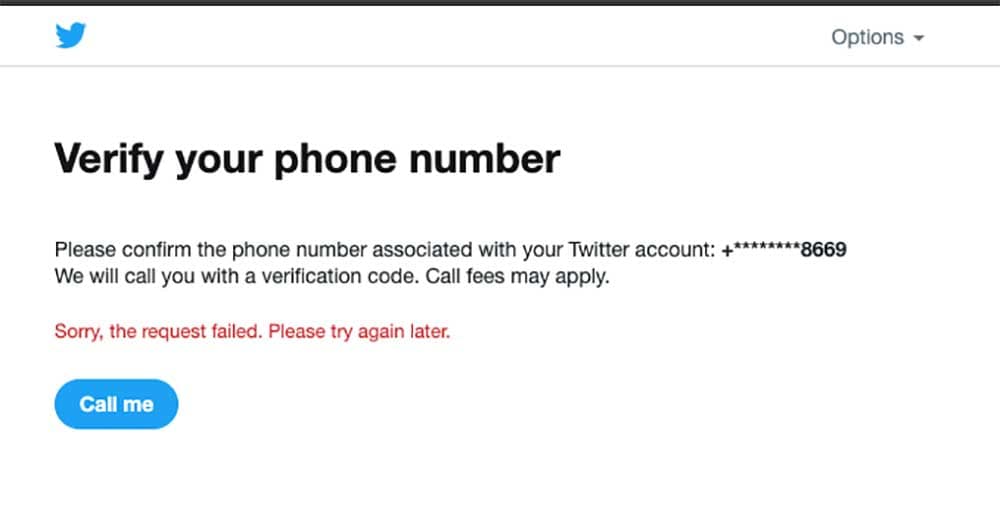 In most cases, Your requests may seem to be falling in deaf mailboxes, but as your suspension continues, you can regain access to your account if you follow the right steps. And here is how you can actually appeal your locked or suspended Twitter account.
Step 1: Login to your Twitter locked account
Yes! your Twitter account is locked, but you can login from any device. So, login to your account from any device, if possible from a web-based browser like Google Chrome since the official Twitter App mayn't give you access to in-app options.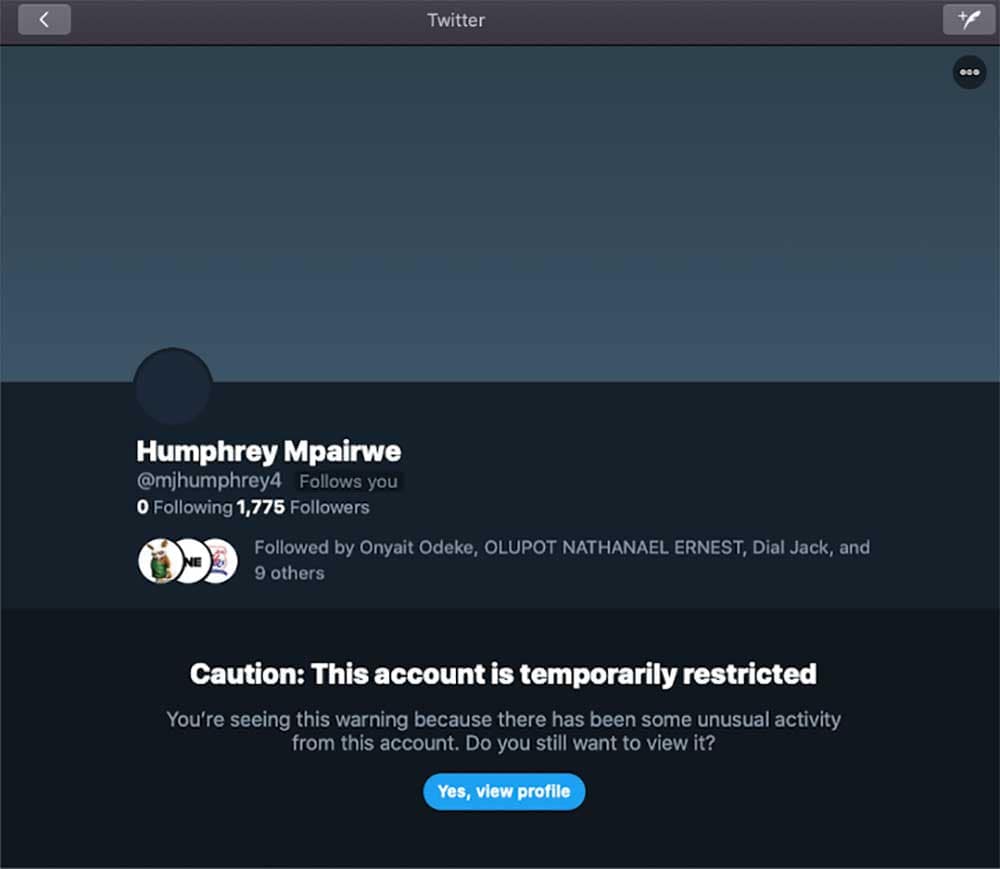 The Purpose of Logging-in-to your account is to be Identified during the appeal process since you cannot send a request if not from a locked account. Once you're stuck at the same Locked out page, Hover, to the Twitter Account help page (Three dots options in the top-corner).
Step 2: Visit Twitter Support/help and Appeal for a Locked Account
Once you visit Twitter support, your account will have access to all FAQS available to unlock your account. So, look out for the suspended account page or click https://help.twitter.com/forms/general?subtopic=suspended to access the form.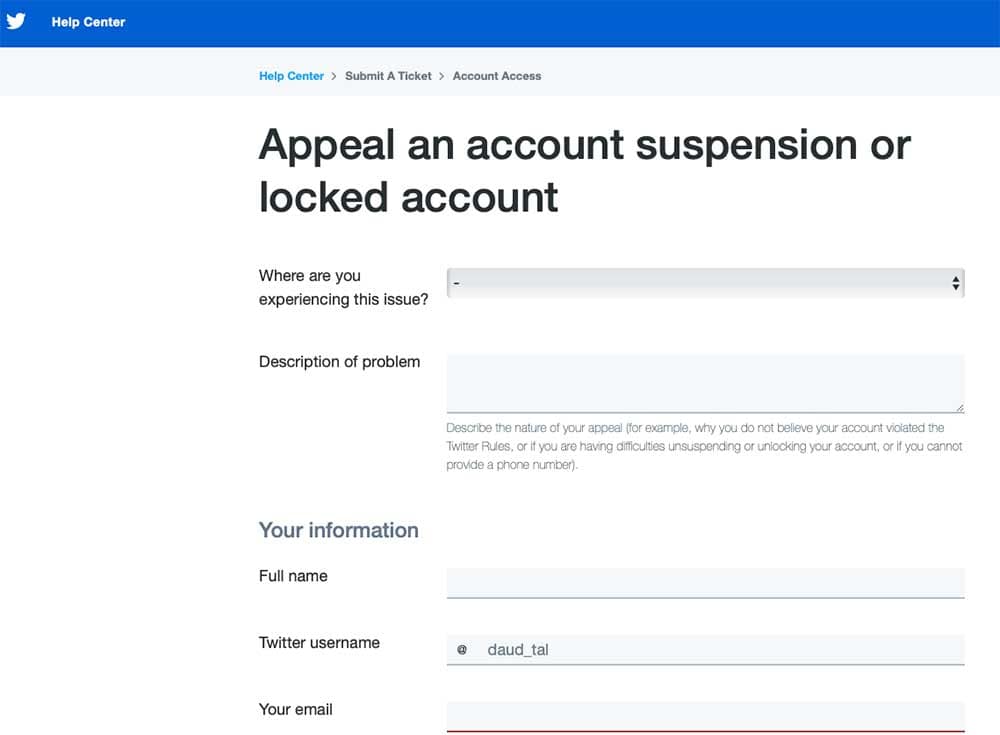 Fill the form with your Full Name (Original Name or Business Name), Twitter handle (auto-filled), Email Address (associated with your account), Phone Number (Begin with your country code), Then explain the trouble you are facing with your Locked account, and why you think the suspension should be lifted.
Sample Explanation for your Locked Twitter Account
Hello Twitter Support,
I hope this email finds you well.
My account ( @Your Twitter Handle) is currently locked. I tried verifying my account via Phone Call. But when I click the "Call me" action bar, It continuously keeps giving me this error " Sorry, the request failed. Please try again later"
I think there is an issue with the callback service, please look into it, and help me unlock my account.
My active mobile number is: "Your Registered Twitter Account Mobile number"
And Attached is a screenshot of the error message I keep getting. "Attach screenshot of the call me error"
I will be glad if I regain access to my Account
Yours:
Your Name
Twitter Handle
Step 3: Once you receive an auto-Twitter response, Reply it with further Information on Your Account
By Default, Twitter support bots send you an automated response to your Account Email address confirming receipt of your Appeal request. However, reply the sent Email with the trouble you're facing with your account as stated in Step 2:
By Replying to the automated Twitter Email, your response will be added to a case number originally created when you fill the account Appeal form. So, Your case number will stand high to be worked on by the Human Twitter Support team.
Step 4: Log out your account from all active devices
Once you appeal for your locked out, Clearing your active sessions gives your account a clean sheet for Twitter to look into-it and unlock it much faster, than when you're logged in.
Step 5: Wait for a Twitter Response in 3-7days
Depending on your country of residence, the Twitter support team will respond to your Appeal and clarify on why your account was locked with what you can do to regain access.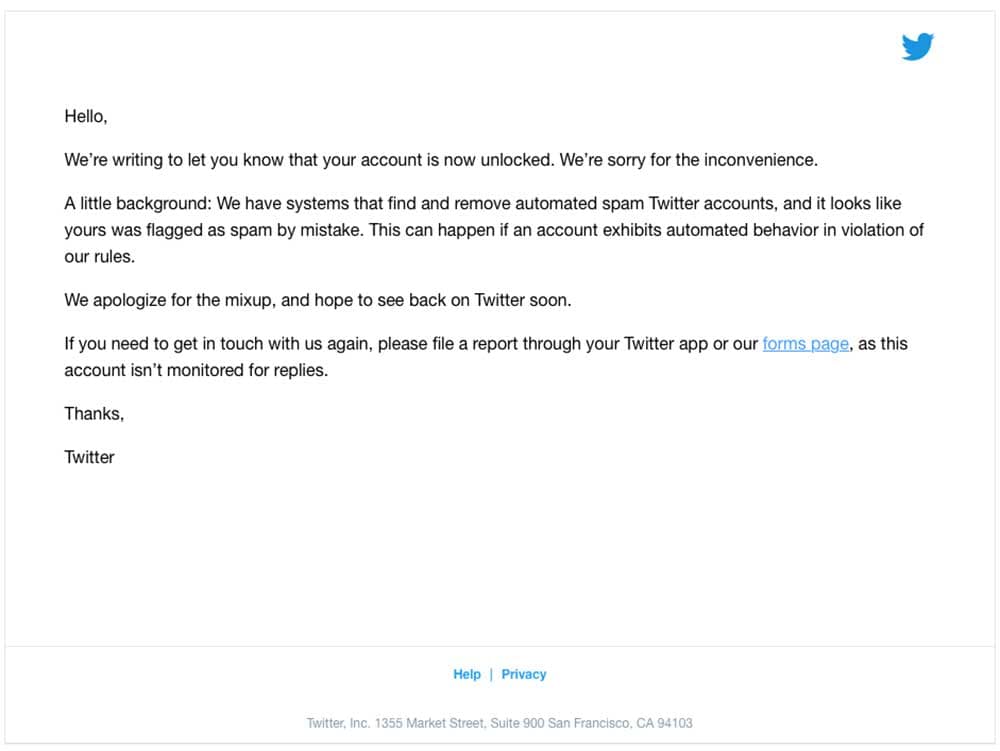 Luckily, in most cases, Twitter will apologize for suspending/ locking your account due to automated Spam checks by the service. Once you receive an Email showing that you account was blocked by mistake, It means you account is no longer locked and you're able to log-in to start Tweeting again.
Step 6: Login to Your Account and Start using it again
It's been a long wait, and hitting the Login button will fully unlock your account. For future instances, you should consider any recommendations mentioned in the Twitter response Email to prevent your account from getting a Spam flag leading to a lock-out if not a suspension.
In case of delays in receiving a Twitter Support response, always repeat the same process to have your account case number looked-into for fast action.
Excitingly, whether after 2 or 3 Weeks, Twitter support will always reply back to your query, and unlock your account without fail, all you have to do, is keep trying, until the glory message knocks on your Account mailbox.