Did you know you can remove image backgrounds in a second using Adobe Photoshop CC? The more advanced software has become, it's the more tools have become friendly from the word Go and fresh tricks brought to play to address beginner-related problems.
Over the years, Photoshop has been known as that hard to learn software, but now, with the Photoshop CC series, tools have been made straight forward, quick access to predefined functions, and a lot more you can access to remove image backgrounds in a second to polishing tone in your photos among other features.
Well, with key focus to how you can remove image backgrounds without taking a crash course on sites like YouTube, Envato Tuts, Udemy, LinkedIn, and the likes, you simply must have the latest Adobe Photoshop CC version which can be downloaded off the Adobe Website with a free 30-day trial.
Once downloaded and installed on your computer, you can now remove image backgrounds with the most powerful imaging software ever built. At a glance, you will be welcomed by a whole complicated Photoshop interface with a bunch of tools, but worry not, you don't need all these to remove image backgrounds in a second, and here is how you can do that.
Remove Image Backgrounds with Photoshop CC
Step 1: Download and Install Adobe Photoshop CC on your Computer
Step 2: Open Adobe Photoshop CC on your Computer
Step 3: On the Main Photoshop CC welcome page, click Open to locate an Image you want to work with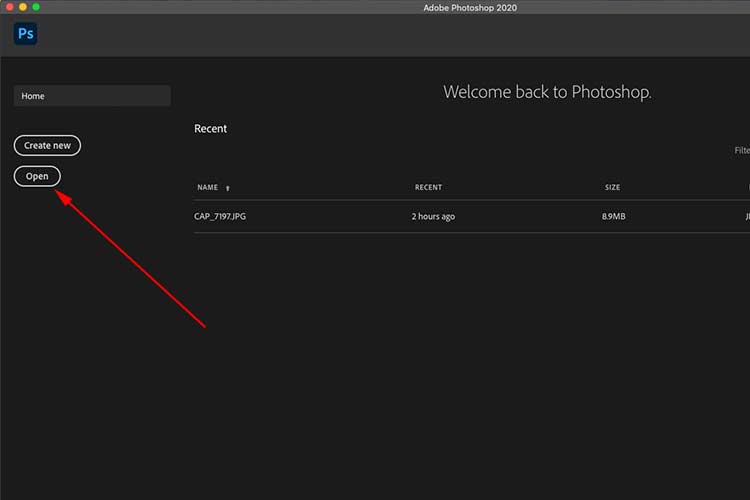 Step 4: Now, Load the Image whose backgrounds you want to remove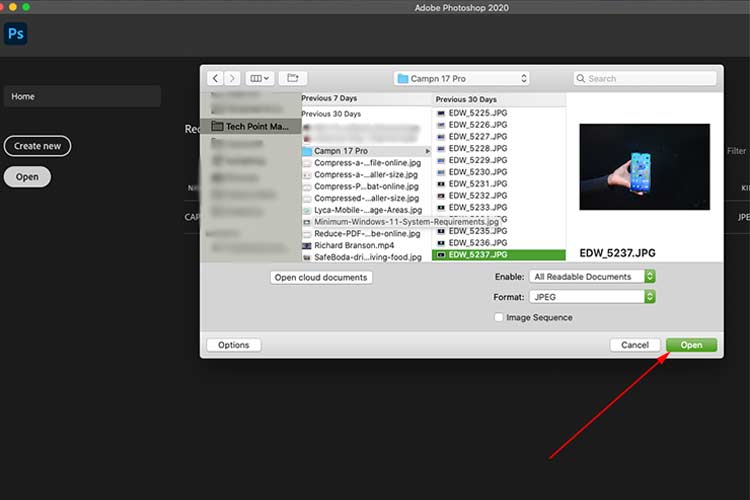 Step 5: Depending on your Photoshop Setup, you now need to Go to Window -> Workspace -> Essentials to change your Photoshop layout to default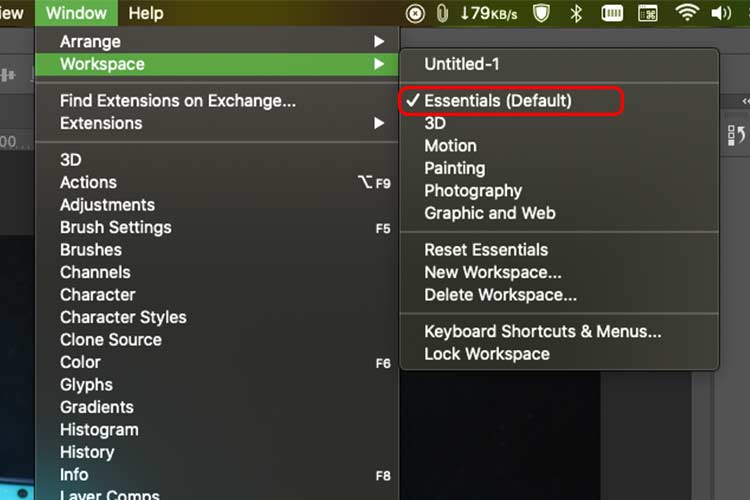 Step 6: Now, on the right panel, locate the Layers tab and click the Lock (padlock sign) on the background layer to unlock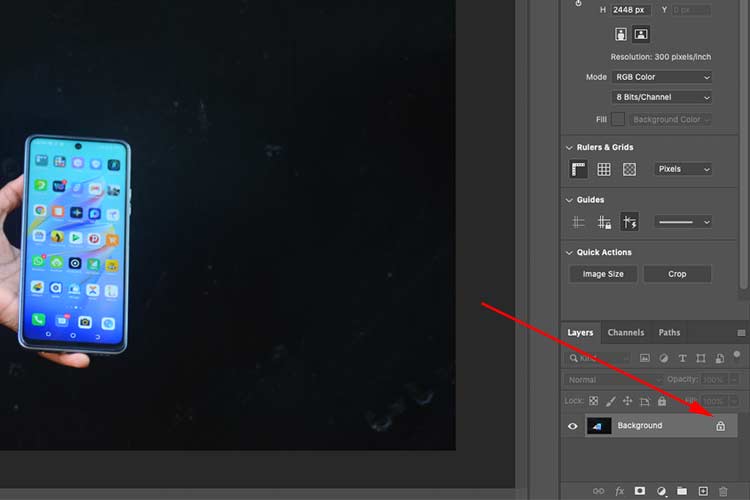 Step 7: Once unlocked, select the layer and locate the Properties sub-tab on the right panel, then scroll down to Quick actions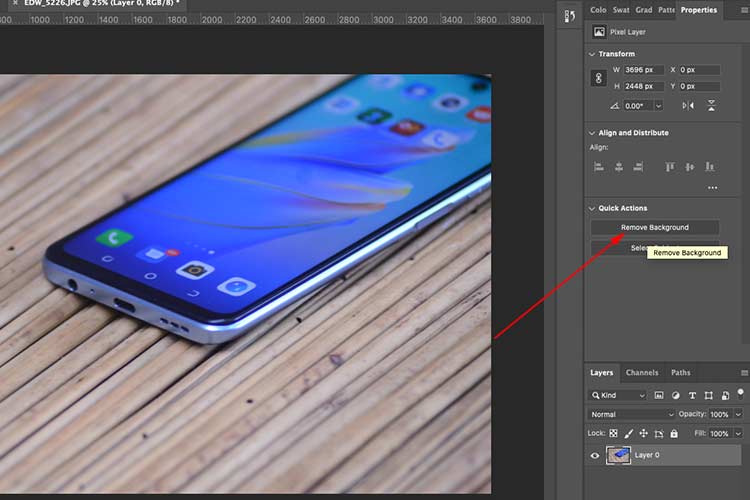 Step 8: Under Quick Actions, click "Remove Background" to remove your image backgrounds in a second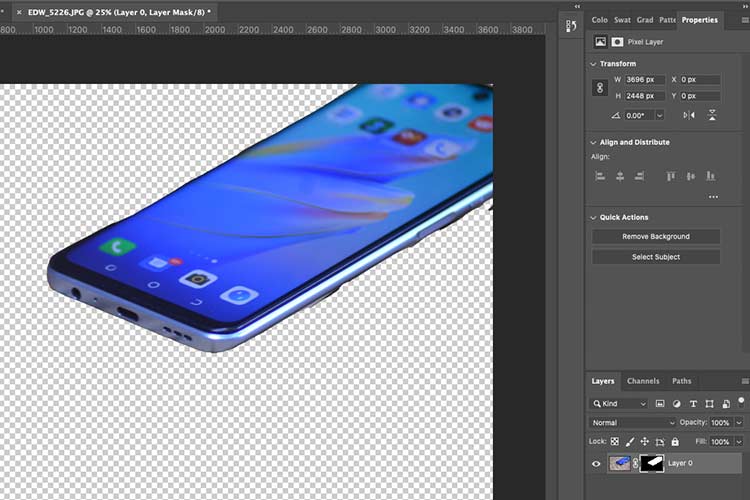 DONE: Your Image Backgrounds will be removed, but in case some parts are not removed, you can use the quick ward tool (W) to magically select the parts, then press delete to get rid of the selected areas.