At a time when Mobile money tax was a big thorn in the financial inclusion squeeze before it was revised to 0.5%, MTN Uganda unveiled Momo pay as a free alternative to cash payments. As if that wasn't enough, the Bosco Ad sparked a wide section of views with in-depth spikes of Momo Pay as the best payment solution that can be used to pay for everything from utilities to roadside snacks.
Among the new areas where you can now swipe your mobile money account for instant payments is Shoprite which now joins the list of supported outlets. MTN have inked their partnership with Shoprite as one to allow customers clear shopping carts by simply dialing *165*3# to access Momo Pay or directly approving the transaction at the counter.
Shoprite has over 5 outlets in Uganda with Village Mall Bugolobi joining the broad network consisting of Lugogo Mall, Victoria mall, Clock tower, and Acacia mall. This means that once your Momo account has enough balance to cover your shopping cart after a free deposit, then you can use Momo pay to clear your shopping balance.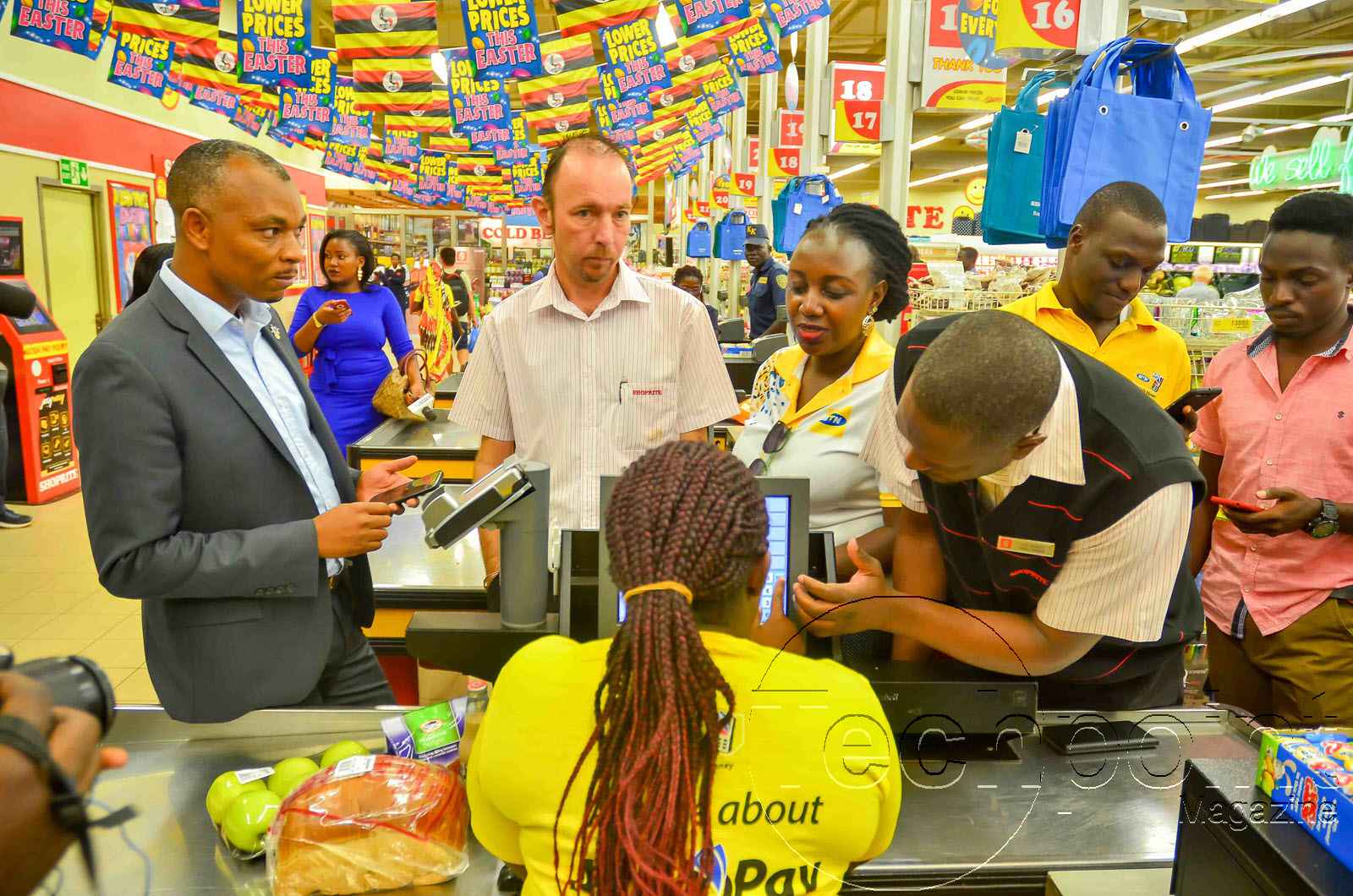 Using Momo Pay to clear a shopping cart at Shoprite
Imagine if you're shopping and miss extra cash in your wallet but with a smiling mobile money balance. That's where Momo Pay checks-in with a quick process to clear your cart by simply paying to the Shoprite Merchant Number. So, before Airtel Pay comes to life, your Momo account can clear your pending Shoprite cart with a receipt after payment by following this procedure.
Dial *165#
Select Option 3 (Momo Pay)
Enter the Shoprite Merchant number
Enter Amount
OR
Simply submit your MTN number at the Shoprite counter
Then Approve transaction by entering your mobile money pin on your phone
Enjoy your shopping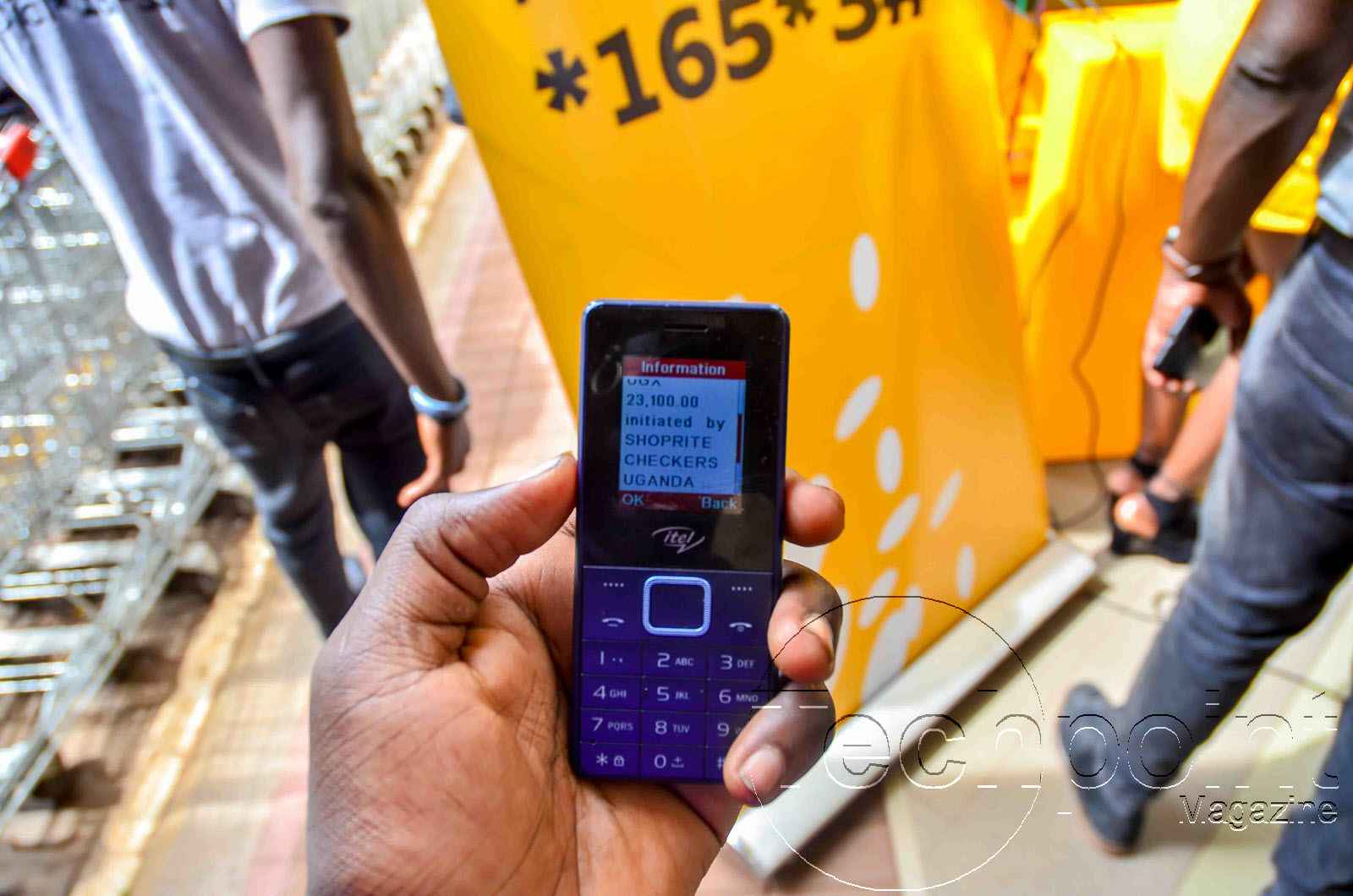 We got a quick chance to shop with Momo Pay at Shoprite, and its an experience that deserves a try since you don't have to carry any cash on you but instead clear with your Mobile money account without any charges levied on the transaction. Henceforth, as the Yello camp attracted a pile of cashless ideas in the Open API Challenge, Momo pay is one cashless drive that is slowly altering the fate of cash in Uganda.