TECNO Camon 11 is the latest dual AI camera and the first of its kind with a top notch. While everyone was used to the 2018 Camon X pro smartphone with its great picture quality standing out loud. The Camon 11 is beyond great with its super intelligent AI camera blooming its ballistic picture quality as spread by the rumor mill
Well, we received a copy of the Camon 11 pro a couple of days back and guess what? this could be the TECNO smartphone we've all wanted to see. But first, let's take a look at the sweet specifications packed to the Camon 11 pro as unveiled earlier this month
Camon 11 pro specifications
Display: 6.2-inch HD display
Operating System: HiOS4.1, Based on Android8.1
Processor: MT6762 Octa-Core 2.0GHz
Memory: 64GB ROM +6GB with expandable Micro SD slot, up to 128GB
Back Camera: 16MPAF F/1.8 + 5MPFF F/2.4,with Quad-Flash
Front camera: 24MP, with Flash, F/2.0
Battery: 3750mAh Li-Polymer
With a clear top-notch display, one might think you are holding an iPhone X by first sight. Additionally, the magnificent shining back cover tempts you to double check the true capabilities now that it comes in Midnight black and Bordeaux red, not forgetting our Aqua blue review unit.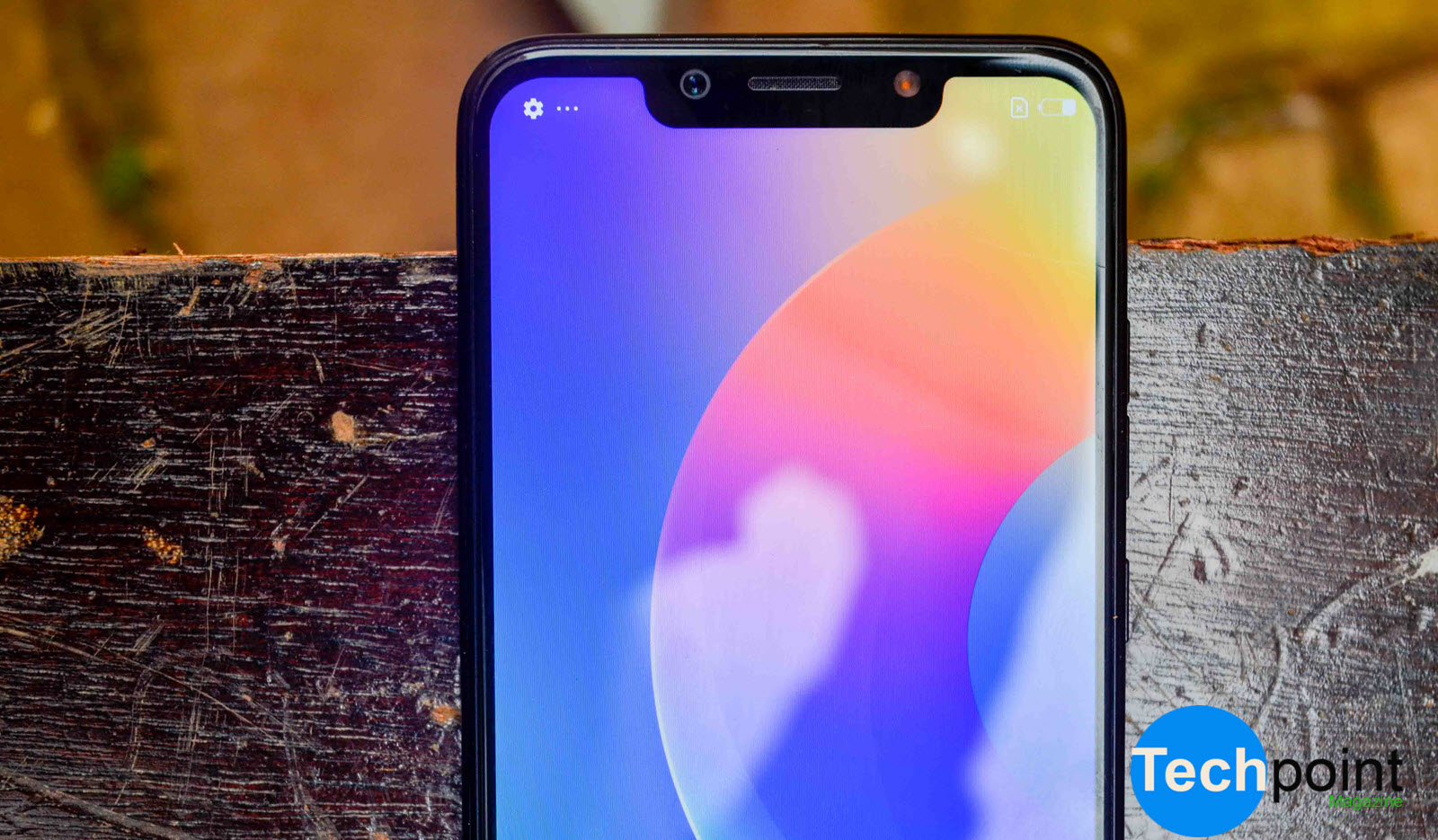 After an initial unboxing of this device, we didn't opt to power it on not until we discovered its flexible boot button adjacent to the volume keys. Adding to the beautiful noticeable vertically aligned dual lenses situated in a 190 angle away from the fingerprint sensor, a flexible all in one sim card slot lies to the left hand side of the device. So, forget the removable battery for sim process, the Camon 11 is designed to hold both the TF and Simcards on its left side forgiving you from the lone ordinary hustle of tampering with the back cover.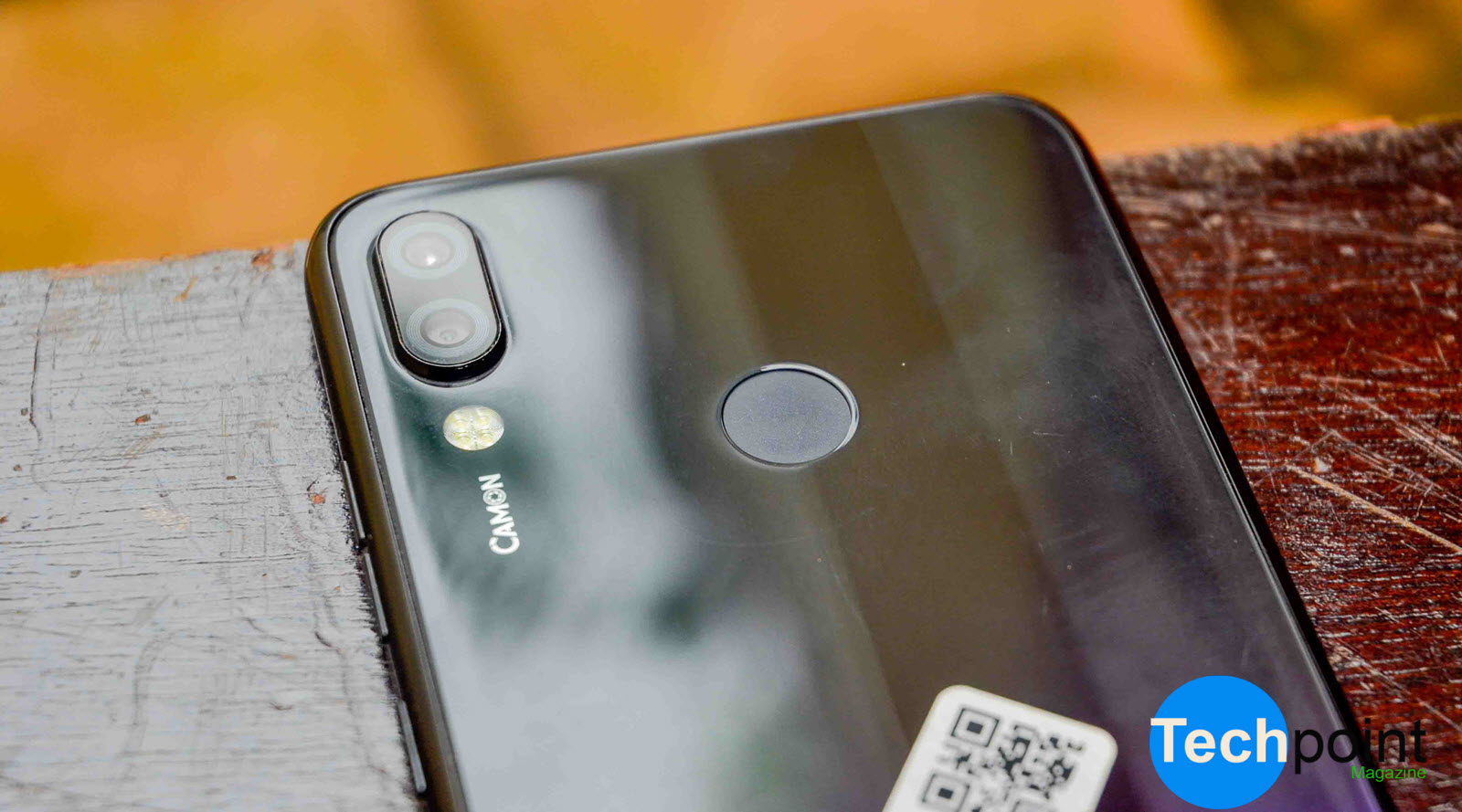 Welcome the notification blick back to life, only a few smartphones still have notification indicators designed on the device, Well Tecno's Camon 11 has a revamp of this awesome revolutionary pop that doubles as a front flash. However, the 24MP selfie camera lies proportional to this front flash which gives you more freedom to capture fantastic pictures in low light.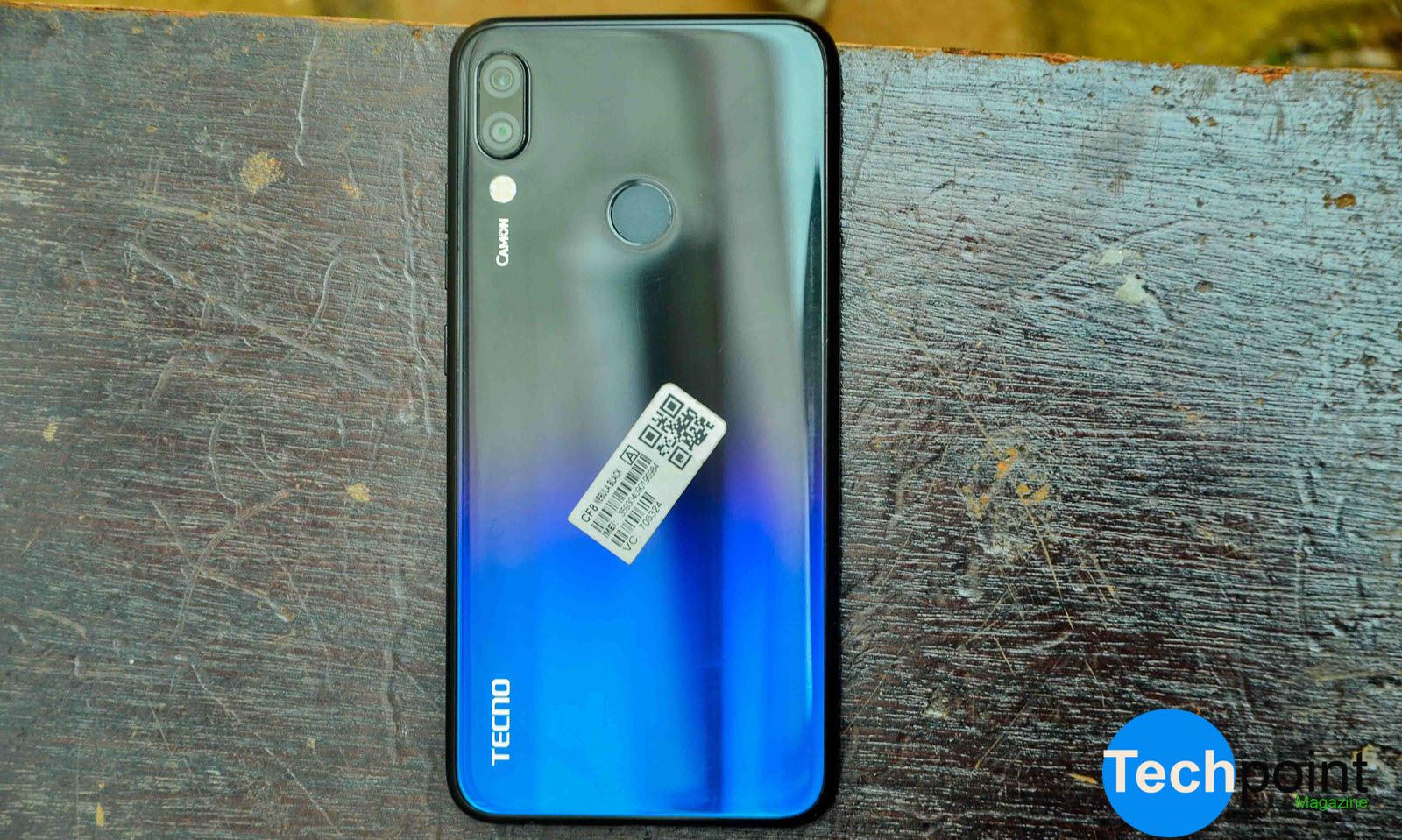 The elegant design and amusing front and rear cameras of the Camon 11 pro glitter the rhythm of picture quality you can achieve with a pro version of this smartphone. More so, we shall test the picture quality produced by both the dual rear camera lenses and front 24MP selfie camera in our feature by function review of the device soon.
Price and Where to Buy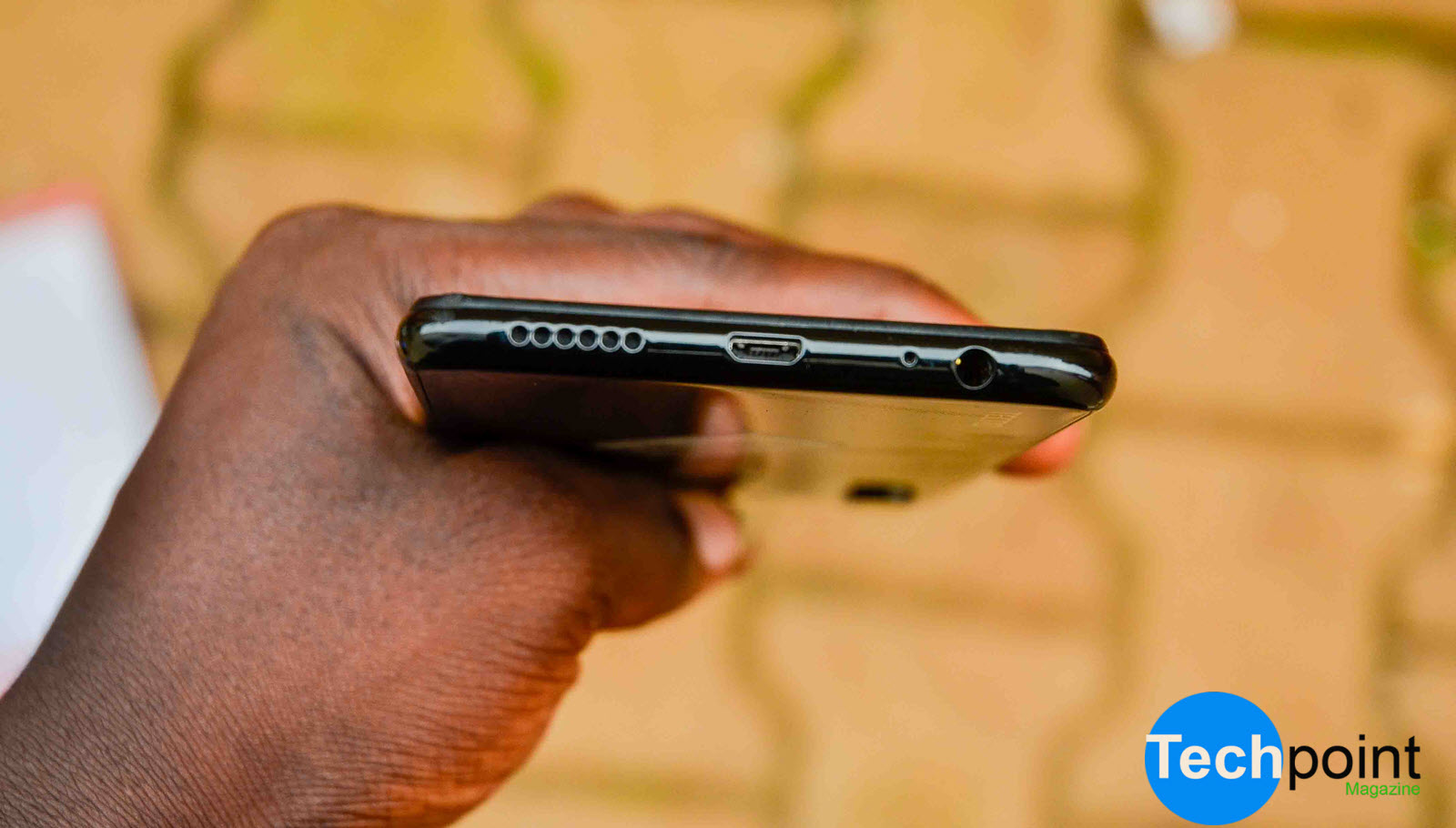 At only 579,000/= and 899,000 for the pro version, you get to taste the elegantly designed AI Camera powered Camon 11 smartphone. Given the fact that TECNO made the devices available all over the country, buying a Camon 11 pro would only require you to visit your nearest TECNO dealer shop for a brand new copy of the Camon series dominator