With MyUmemeOnline, you can get a free UMEME electricity connection without any middlemen, local office visits, or even physical interactions with any of the electricity agency's staff until you're connected to power. This is after the launch of UMEME's inaugural customer self-service portal accessible on the company's main website and mobile app.
Previously, customers could only apply for a free UMEME electricity connection by visiting any of the company's regional offices. But due to the COVID19 pandemic, applications for a free UMEME electricity connection were put on hold with respect for physical distancing and service limitations on budgets.
Now, free electricity has been re-introduced with a fresh self-service portal myUMEMEOnline as the best path to signup and register for a free UMEME electricity connection unlike before. On the platform, you can fill in all necessary documentation and upload physical scanned copies of your identification, wiring certificate, two passport photos, and a sketch map to your home.
With all requirements fulfilled, an initial payment will be required by UMEME in order to process your new application and facilitate transportation of a surveyor to double-check your home wiring and complete your application process for a new electricity connection anywhere in Uganda. So, to use myUMEMEOnline for a free connection, here is how you can get started.
Use myUMEMEOnline to signup for an electiricty connection in Uganda
Visit the root UMEME Website and click MY UMEME Online, or directly visit selfservice.umeme.co.ug
Now, locate Signup on the Main menu to get started with a free account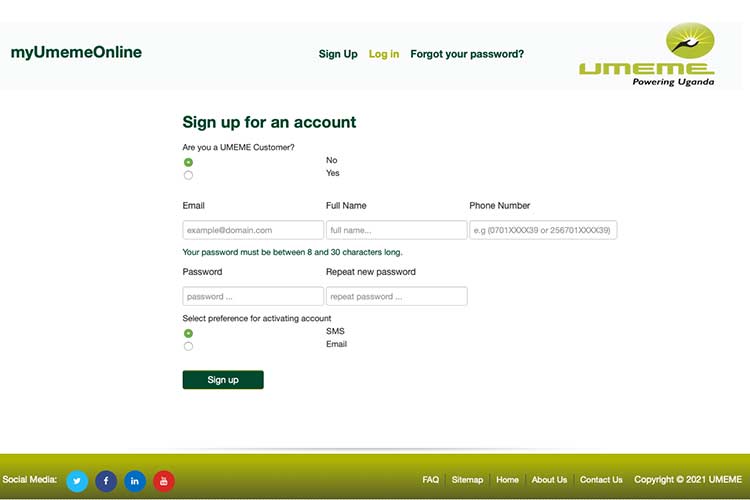 You will be presented with a registration form, fill it in with your name, phone number, email and password
Once correctly entered, click the signup button to proceed with a new application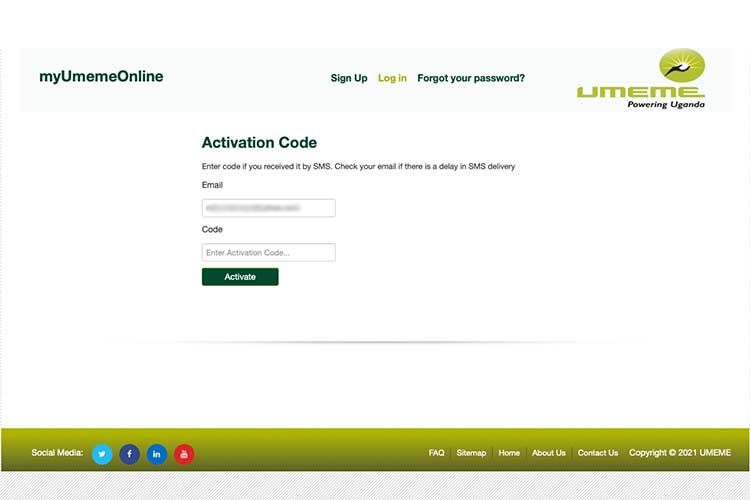 You will be sent an activation code on your Email or Phone number, Enter it to continue, or click the link in your email
Once entered, log in to the platform with your new account Email and Password
Next, you will be presented with the full myUMEMEOnline dashboard
Then, Under the main Client Menu, Click New Connection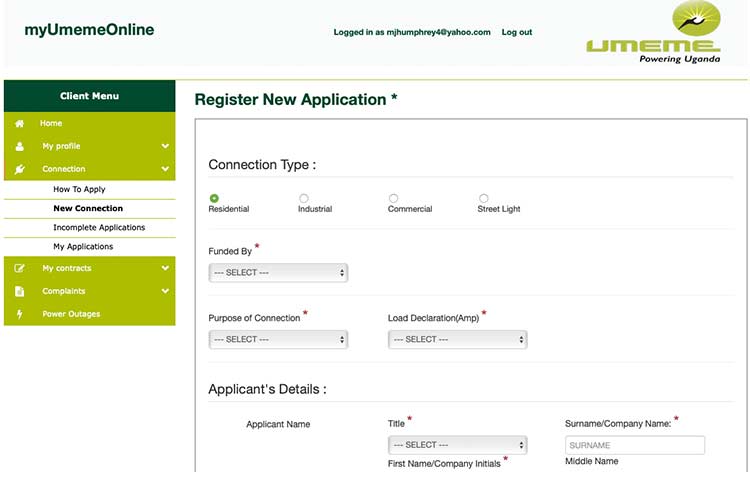 Now, Fill in the New Application form correctly with your details for a new electricity connection to your premises
Also, you will be required to upload your National ID, Wiring Certificate, and a Sketch Map to your premises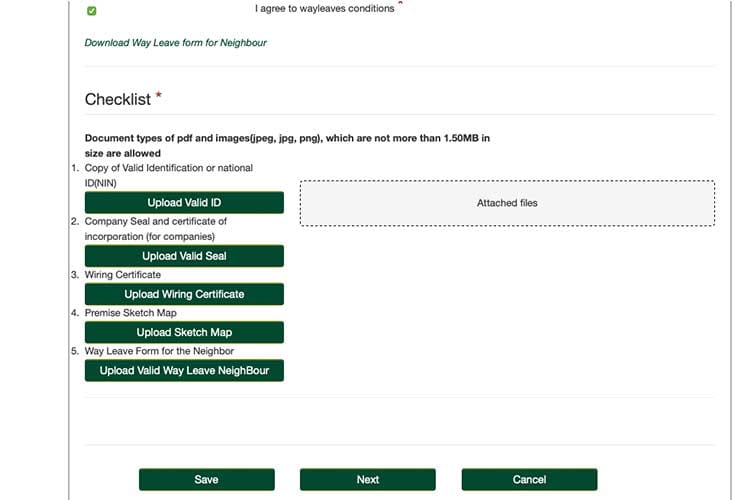 Click Next, and you will be presented a payment ID which you will use to pay pending fees inorder for UMEME to start your connection process
DONE: Once You Pay, UMEME will send its team of surveyors to inspect your premises and later, a team to connect you to electricity
In Summary, you must provide accurate information on the new myUMEMEOnline self-service portal in order to successfully get an electricity connection to your premises. Also, you will be required to upload clear copies of necessary documentation as a prerequisite to best process your prepaid Yaka account. But once fulfilled, UMEME will provide a free electricity connection to your premises in the lowest timeframe possible for its team.