WhatsApp dark mode is finally available for IOS users after months in the cold ever since the feature was rolled out to Android users. However, the feature is currently available to only Beta users before it's made available to the base version through an official update soon.
WhatsApp Beta users are early testers of the App's new features before an official release is rolled out through an update on the Applestore. Interestingly, being a Beta tester is free if you wish to join.
However, the new WhatsApp dark mode feature is limited to only IOS 13 users. In simple terms, only available to iPhone 6,7,8,10 and 11 owners as revealed by WABetaInfo__A WhatsApp Beta Twitter channel.
To Update to the new WhatsApp Beta version with dark mode (version 2.20.3025), all you need to do is visit the Apple store and update your App to get the latest version that ships with a dark mode toggle.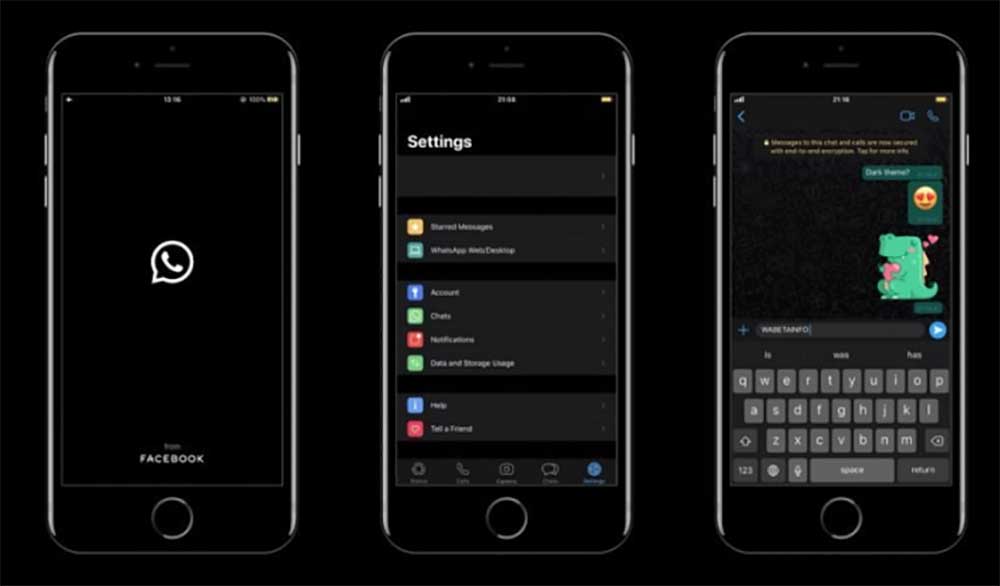 Once updated, kill any running WhatsApp processes by manually closing the App, then restart it to have a taste of the new dark mode texture evidenced from the App's splash screen to the chats dashboard and bubbles.
Unlike Instagram for IOS which accepts system-wide dark mode settings to be applied to its layout, WhatsApp's dark mode feature can only be enabled/applied through the App.