Soon, you will import chats from Android to IOS devices, as per new leaks, WhatsApp is working to improve its currently one-way feature that facilitates data transfer between Android and IOS devices.
Over the past few months, WhatsApp has also transformed from simply a mobile app, to an Instant messaging as a service client. By this standard, WhatsApp synchronizes your data to its cloud servers and makes it available on your computer through WhatsApp web.
Well, much as it's not possible to use the same WhatsApp account on two smartphones, the ability to transfer your chats from Android to IOS will make it easy to transfer content between devices.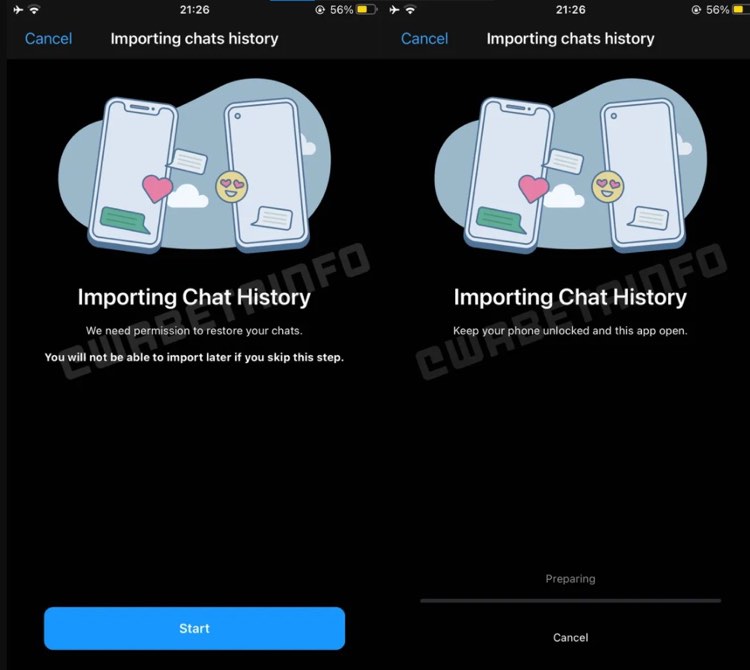 The reveal was made by WABeta and screenshots from the IOS ver 22.2.74 show the incoming ability for Android users to sync messages to the IOS devices.
At the moment, WhatsApp has not revealed a timeframe on when the feature will launch, but once made available to all users, it becomes simpler to switch between an Android smartphone and an iPhone release.