Affordable iPhone 12 Pro USB-C fast chargers are becoming some of the most queried accessories on giant eCommerce websites like Amazon, eBay, and Walmart. This is due to the fact that unlike all previous iPhone releases, the iPhone 12 doesn't come with a charging brick or even earphones in the Box.
Apparently, Apple decided to ditch shipping charging accessories with the iPhone 12 as a move to reduce electronic waste in a time period when climate change is a threat on planet Earth.
However, the iPhone 12 ships with a mini USB C to Lightning Cable in the box, and so, you can plug your USB-C charger on one end for proper current flow. By Apple's documentation, it anticipates that many charging bricks are already available to customers–– since iPhone users never change.
So, based on the company's trend since ditching the headphone jack from the iPhone 7, then scrapping off most ports from its Macbook Line up since 2016. Apple is definitely reducing the need for a pile of accessories, and now, with the iPhone 12, you need a good USB-C charger to juice up your phone, and here is a toss of our recommendations.
5 Affordable iPhone 12 Pro Fast USB-C Fast Chargers (PD Adapters)
Apple 20W USB-C Adapter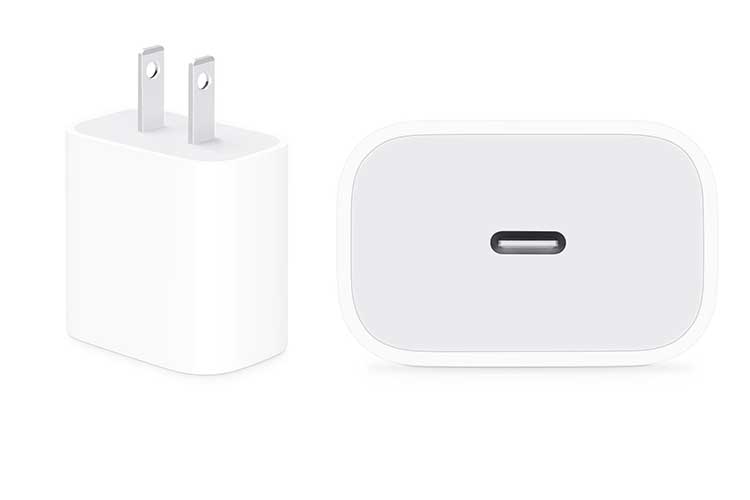 For every Smartphone release, the manufacturer maintains the best accessory to his brand-line. Likewise, Apple has a 20W USB-C charger available for purchase as a separate accessory from the iPhone 12.
By charging speeds, the Adapter boasts of a 20W Port capable of juicing up your iPhone 12 to 50% in under 30 minutes. Additionally, smart features are present on the adapter to safeguard against short circuits and over heating.
With a great form factor, it's an adapter you can carry with ease, and for the fact that it's priced at just $19, you can buy it to always juice up your iPhone 12 though a charging cable is sold separately.
Anker Powerport Speed + Dual Wall Charger with 30W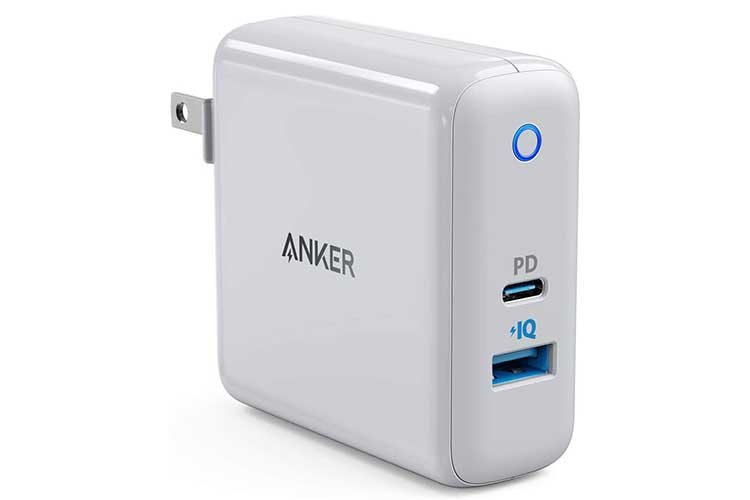 Anker is known for producing durable charging accessories, and by this standard, the brand's USB-C Power adapter lineup delivers fast charging at a consistent pace unlike other new players in the charging sphere.
Protectively, the Anker Powersport Speed + equips a multi-protect safety system that ensures your connected device is protected from overcharging, high current, and overheating effects.
Priced at $25.99 on Amazon, Anker's Powerport Speed + charger further sports a tiny form factor making it easy and light to carry around. Hence, it's one of the best USB-C Chargers you can consider buying for your iPhone 12 Pro or Pro Max.
Buy the Anker Powerport Speed+ Dual USB-C Charger
Marchpower 18W USB-C to Lighting Adapter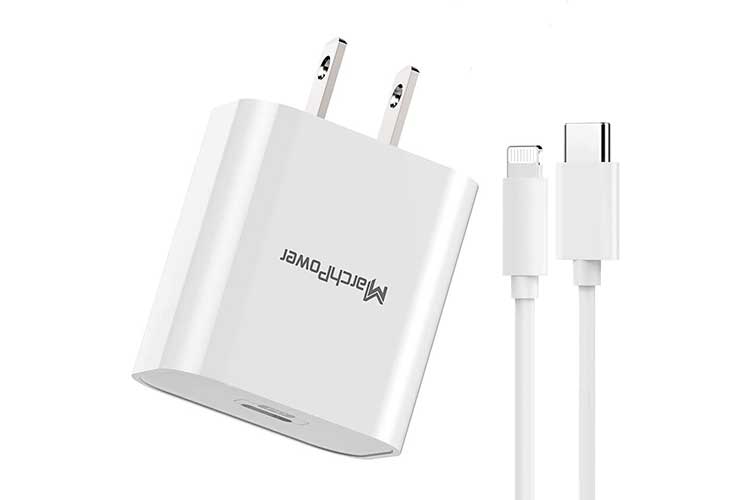 On the list of certified MFI (Made for iPhone and iPad) charging accesories available for the iPhone 12 lies Marchpower's 18W USB-C Power adapter capable of juicing up your iPhone 12 to 50% in under 30 minutes like Apple's recommended variant.
Equipped with an Intelligent chip, the Adapter fairs well against common overheating, short circuit, and overcharging effects that could hit your connected device. As a spicer, the Adapter comes with a free 6ft USB-C to lightning cable at $23.99 on Amazon.
Buy the MarchPower 18W USB-C Fast Charger on Amazon
RAVPower 18W Dual Port Charger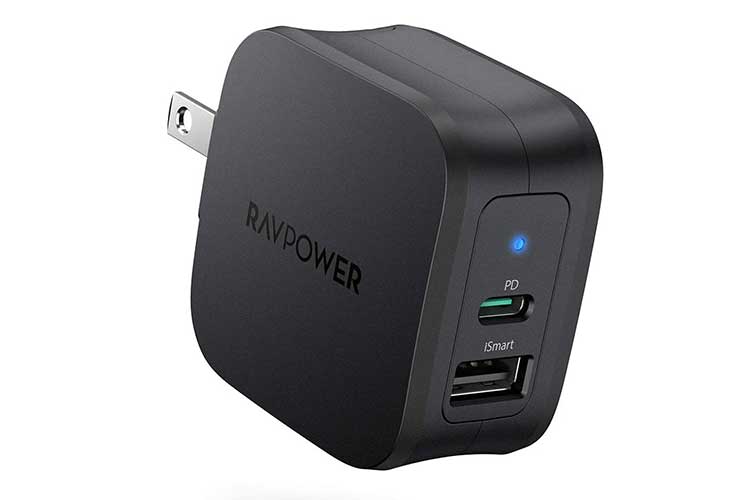 RAVPower is known for best grade charging accessories, and its 18W USB-C adapter built for the iPhone 12 Pro and Pro Max serves in line with this grade. Unlike others, the charger is 33% smaller than regular USB-C charging adapters.
With a thin grade, the RAV Power 18W USB-C adapter is one that can power up your iPhone 12 with compatibility and resistance to common electric faults like over current, short circuits, and overheating.
Priced at $15.99 on Amazon, the RAVPower 18W adapter is a great choice for not only your iPhone, but also other Smartphones since it has a 12W USB-A Port that can simultaneously charge other devices.
Buy the RavPower Adpater from Amazon at $15.99
Aukey Swift 18W 2-Port USB-C iPhone fast charger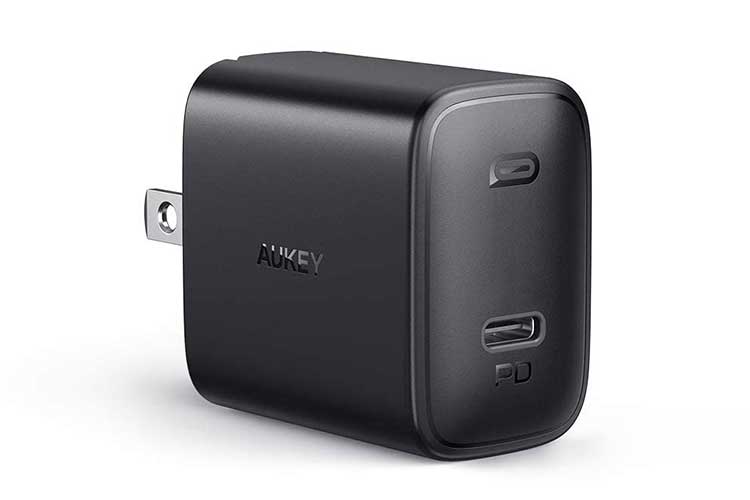 Think of quality accessories priced affordably, and see what Aukey has to offer. The Aukey Swift 18W USB-C Fast Charger is priced at $9.99 on Amazon and comes with excellent features to its performance levels.
The adapter has inbuilt safeguards capable of protecting your Smartphone from any electric dangers like overheating, overcharging, and socket short circuits.
By Build quality, the charger is quite small and strong enough to resist any accidental falls from damaging its internals. So, it's one you can consider adding to your USB_C charger purchase list.
Buy the Aukey Swift Charger from Amazon
Before you buy an iPhone 12 USB-C Fast Charging Adapter
From our list of the best 5 USB C Chargers you can buy for your iPhone 12 Pro and iPhone 12 Pro Max, you can choose what brand fairs well with your charging accessory budget.
Whether you prefer a $10 Aukey Charger or prefer Apple's $19 Priced charger, Fast Charging speeds will all rank in the same timeframe since manufacturers have tried to level up USB-C chargers with fast charging as a top-grade feature.
However, some of the listed PD Chargers come with free USB-C to lightning cables, and some don't (Mostly Apple). So, you may have to buy the charging cable separately depending on your desired brand.
Otherwise, whether you want to juice up your iPhone 12 or iPhone 11, these chargers can do a great job with fast charging leveled at 50% under 30 minutes. Likely, the chargers can as well be used on MacBook Pros from 2016 and above.