iPhone 12 is faster than the iPhone 11–that should be a common prompt for consumers who'd wish to upgrade to Apple's new 2020 release. Well, new results have proven the statement correct, but by a smaller margin than we actually expected.
During the iPhone 12 launch, Apple revealed the A14 Bionic Chipset equipped as a step ahead of last year's A13 Chip and further serves as the fastest chip in any Smartphone in the world.
But during the initial unveiling of the A14 Chip, Apple compared it to the A12 (2018) and not the A13 (2019). This meant, not much has changed with the chip as compared to the A13 equipped by the iPhone 11.
As per the latest Geekbench results on the iPhone 12, the flagship is faster than the iPhone 11 but not by a big margin as expected. Although the chip serves as the fastest for any Smartphone currently, its design seems to be fitted for several other functions on top of performance.
The base iPhone 12 equips 4GB RAM as its runtime performance igniter, same as the iPhone 11. By single-core performance, the Smartphone clocks at 1,588 points, then multi-core performance at 3,677 points.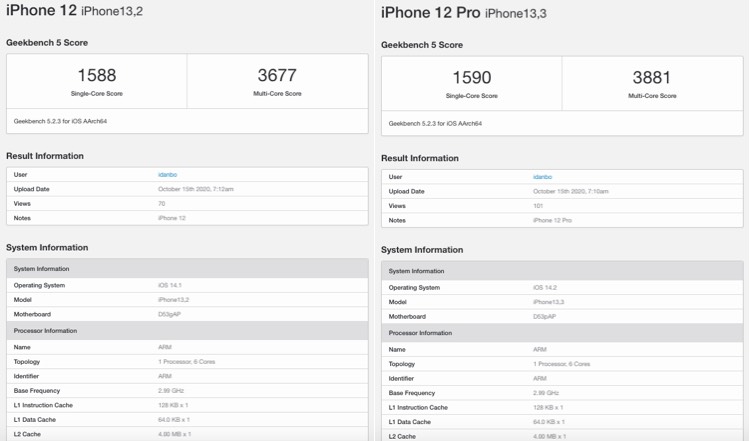 By the same test, the iPhone 12 Pro and PRO max equip 6GB RAM and single-core performance clocks at 1,590 points slightly above the base model, then, multi-core at 3,881 points.
On average, the iPhone 12 single-core tests range between 1,580 – 1,590 points as multi-core scores juggle between 3,800 and 4,200 points. This means the new iPhone 12 line up only offers a 20% increment in single-core performance as compared to last year's iPhone 11 line up.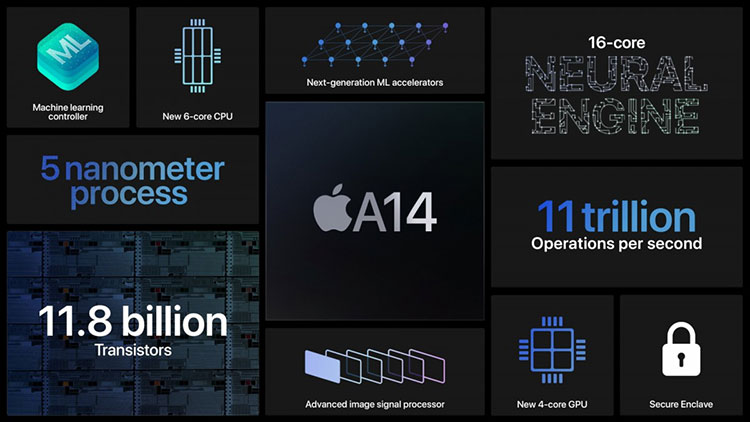 Yet again, the device offers an 8% increase in multi-core performance as compared to the iPhone 11. Hence, the new A14 Chipset only offers a 10-20% increase in performance and below 10% in GPU speeds.
So, by performance stats, the new A14 chipset equipped by the iPhone 12 line up is more focused on AI and battery optimization since 5G takes a huge toll on battery life. Alternatively, by performance, not alot has changed with the iPhone 12 as compared to last year's iPhone 11 series.