Here is how you can Apply for a Ugandan Passport Online
Applying for a Ugandan Passport Online
Applying for a passport in Uganda is an easy click per click procedure thanks to the evolution of web programming. The Passport application portal was launched by the Ministry of Internal affairs to ease the process of getting a Passport in Uganda to a record timeframe of 2-3days from 2weeks.
Contrary to the ordinary procedure that involved visiting the Ministry of Internal affairs offices and filling out necessary forms after clearing necessary charges. The online procedure only requires you to have a stable Internet connection before you can make any payments.
This means, by applying for your passport online, you join the convenience path and faster lane to get a Ugandan passport. Nonetheless, without an initial visit to any Ministry of Internal affairs office, here is how you can apply for a Ugandan passport online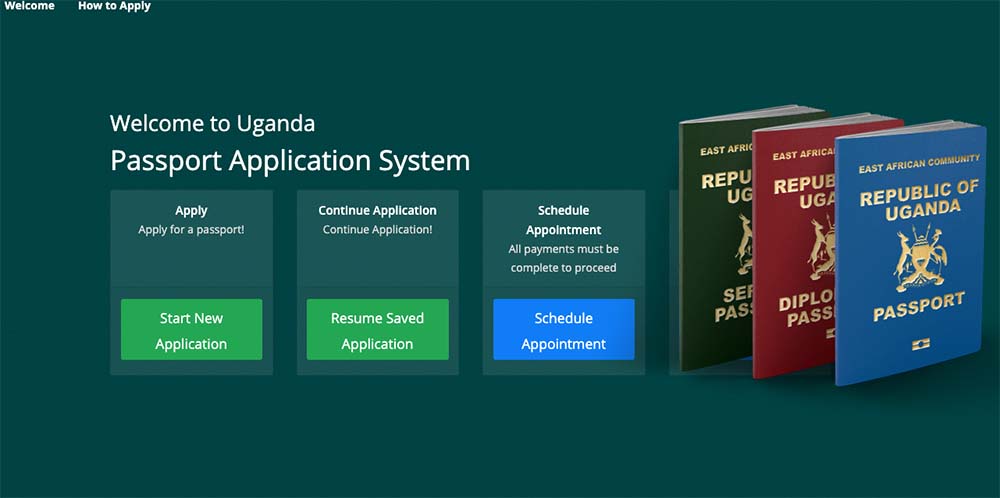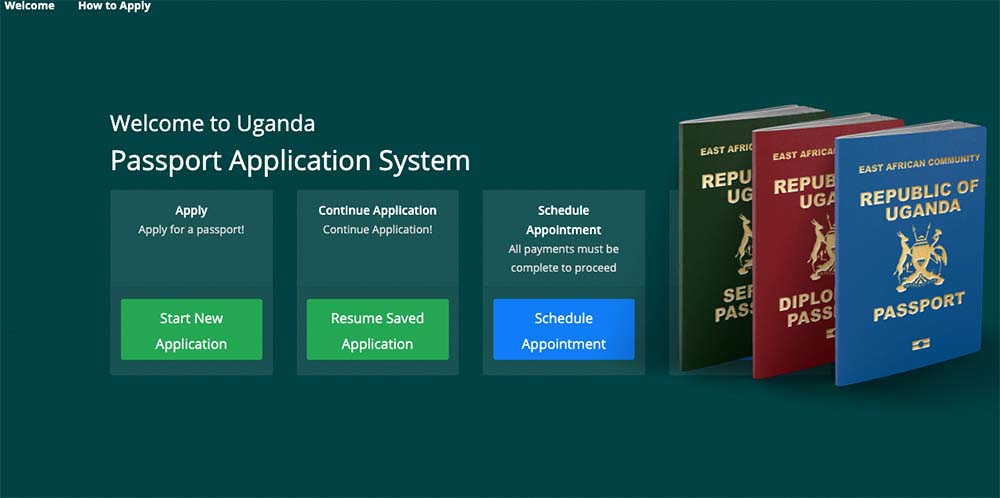 Applying for your Ugandan Passport online
STEP 1: Navigate to the passport portal Via: Passports.go.ug
Click the Start New Application link to begin the application process
Accept the terms and conditions displayed
Answer the simple security questions displayed
Complete the Passport application form.
Print your Passport application payment Information (advice) Form
Pay for your Passport using the selected Payment methods on the payment information form
Plan for an Appointment with a date of your convenience using the Schedule Appointment link on the homepage (passports.go.ug).
Print your Passport Application Appointment Form.
Report to the selected passport Centre (office) with your printed passport appointment form and requirements displayed on the website for enrollment
DONE
In case of connection interruptions during your passport application process, always note down your application number, and follow the resume saved Application link on the site's homepage to continue from where you left off.
Once you get your Ugandan passport through the online portal, you can then continue to signup for any Visas to your destination country or simply visit any visa-free countries for Uganda citizens.