Airtel Uganda is ranked as the fastest mobile Internet provider in Uganda offering high-speed connections clocking at 14Mbps and beyond as per a report published ealrier this year by UCC. But from the day the telco was crowned, subscriber complaints have never stopped flowing east.
A majority of user comments on social media are attached to data depletion, though others believe Airtel Internet is just slow compared to its competitors like MTN, Africell, Smile, UTL and now Lyca mobile.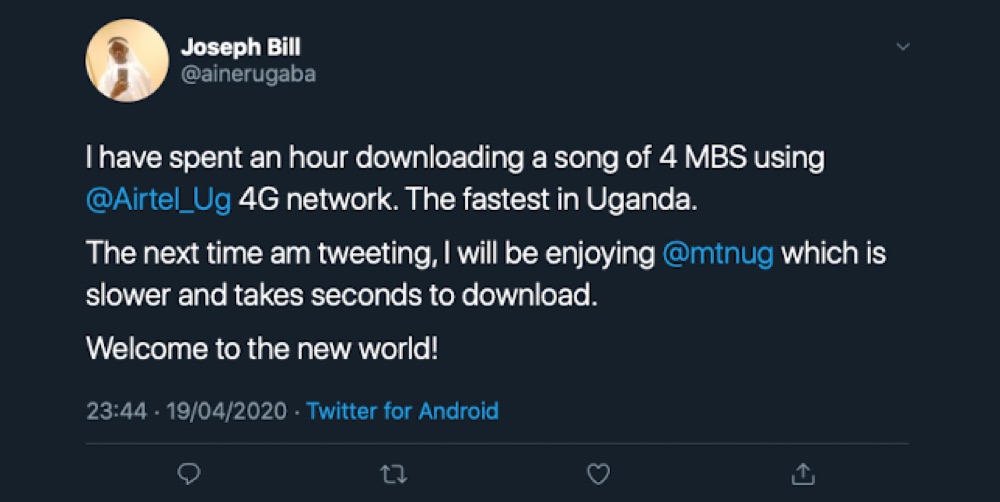 As per a recent study conducted by the Tech Point Magazine team, we found out that many users think Airtel Internet depletes so fast, and on a lucky patch, the speeds have gradually improved.
We held the study in areas of Kampala, Gulu, Mityana, Fort portal, Kigumba, Soroti, and Katakwi with our findings yet to be published soon in conjunction with the results from our Poll below.
According to a section of users in Kampala, they mainly use Airtel Internet on weekends when the telco's Freaky Friday offer is active. Even though the offer depletes so fast__as they say, buying the bundle multiple times plays the prolonged trick of having more data to run through the weekend.
For the rest of the days, they use MTN or Africell due to much faster the Internet speeds reportedly supplied by the two telcos. A majority further prefer MTN in particular due to faster speeds, and easy access to Airtime and Mobile money services.
Henceforth, In the light of UCC's findings ranking Airtel as the fastest mobile Internet provider in Uganda, and the telco's recent achievement of 2,000 network masts across the country, is Airtel the fastest mobile Internet provider to date?
Share with us your opinion by participating in the poll or with a comment below.
[totalpoll id="10005″]
Editor's Note: Results and Comments from this Poll will be published by the end of April 2020 alongside our speed test results from areas we visited.