It's important to create a mobile hotspot on your Android smartphone because its saves you dual data recharges and makes file sharing between your devices easy. For example, if you have no data cable to connect your smartphone to a computer, simply install Xender, create a mobile hotspot on your Android Smartphone, get the IP Address, and start sharing files to the computer.
However, each time you choose to create a mobile hotspot, make sure you follow the guidelines below to safe guard your data and prevent any hacking attempts to your network.
Choose a strong password encryption method. WPA2 PSK is the best to consider though WEP and WPA are also strong.
Set up a unique mobile WiFi Network. Make sure it's not similar to those in the area.
Choose a password between 5 to 8 characters mixed by numbers and letters.
When ready to setup your hotspot, swipe through your smartphone's Settings and create a mobile hotspot as described below:
Go to Settings.
Find and tap Connections, or for some phones, tap Network & Internet.
Go to Mobile Hotspot and Tethering.
Turn the Mobile Hotspot switch button to ON.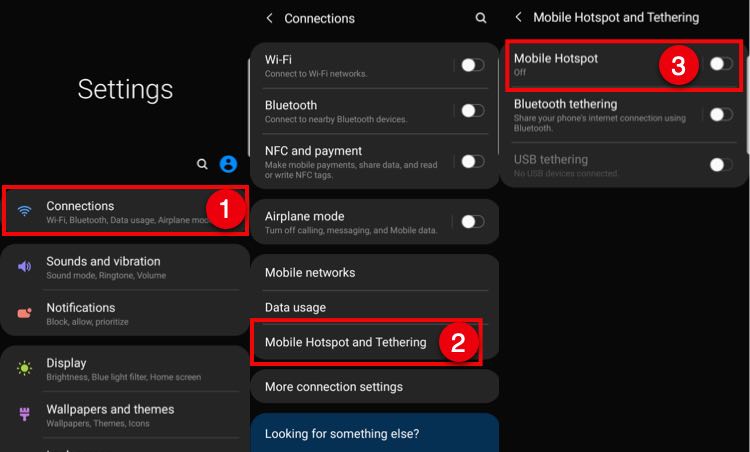 Tap Mobile Hotspot.
Tap your default network name. It is set to different values depending on your Android smartphone.
Enter a new Network name and tap Save to load it.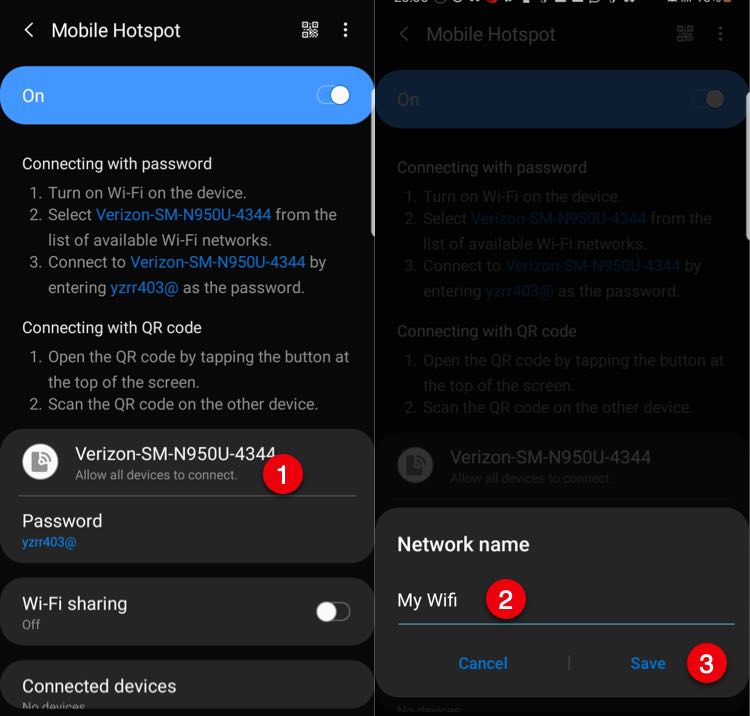 Tap Password, and set a new password with atleast 8 characters. Set the security to WPA2 PSK.
Save your password, then turn the hotspot switch from ON to OFF, then turn it ON again.
DONE: You have created a mobile hotspot on your Android Smartphone. Go ahead and connect devices such as computers to it.
In conclusion, you can create a mobile hotspot on your android smartphone without any rocket science. However, mind about its security by setting up a strong password and limiting how many users can connect as you would on an actual WiFi router.