DataFest Kampala 2021 has been concluded as another annual round to reflect on the importance and positive usage of data in society. Hosted by Pollicy, the 2021 reunion of researchers, innovators and ICT enthusiasts under the umbrella DataFest took place at MOTIV Kampala from Thursday 29th to Friday 30th April.
Run under the theme "Living with Data", DataFest attracted major players from Uganda's ICT industry which currently needs data than ever before. In the current times, data has become an integral part to our ways of life, and sectors like work, business, work, and entertainment all rely on data in order to serve users with the best solutions.
For example, the COVID19 Pandemic ignited a need for personal information and statistics in order to keep track of every citizen's safety and health status. On the other hand, services like music streaming, video streaming, transport, health, have also become data reliant with providers using personal data to provide suggestions to every user as Pollicy's programs manager inked.
"Data has been part of us for a while now but has become even more important due to the COVID19 pandemic. At one point purchases could only be made online, classes and work were done on zoom, and events were streamed on Youtube. A lot of data was collected in this time and people need a highlight on how such data is used"

Noted Phillip Ayazika – the Programs Manager at Pollicy
World over, service providers have started relying on user data to provide well-suited products and services. During the DataFest Kampala 2021 sessions, SafeBoda as a partner for the event inked their user data statistics that are followed when suggesting the nearest means of transport available for customers, and further innovate products to best suite user behavior.
With COVID19 in-sight, companies like Safeboda have relied alot on user data in order to provide new services in a moment where most users prefer staying home as opposed to moving out to physical workplaces. However, the more data is collected, it's the more utilisation and protection become important as highlighted at the 2021 round of DataFest Kampala.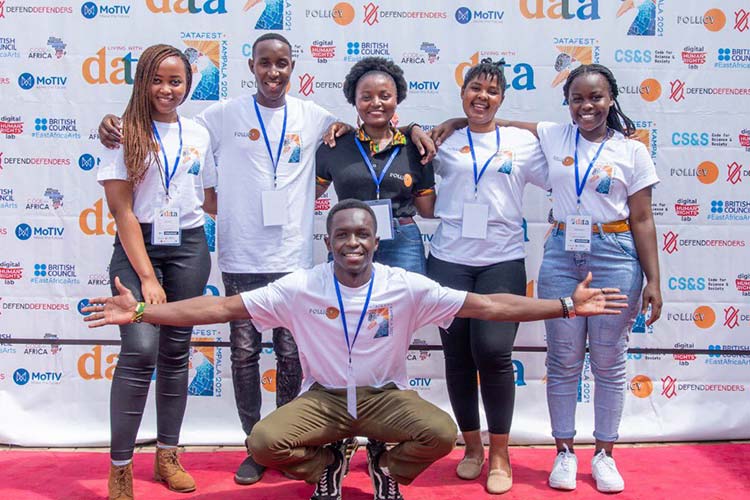 "We arranged practical hands-on sessions around how data fits into even the tiniest aspects of life as we know it today. There have been fun and engaging sessions so that those who attended learn through interacting with data"

Said Uri – a communications executive at Pollicy
In a presentation by Laboremus Uganda – a Fintech infrastructure provider, automated data processes were noted as a key for future fintech and regulatory technology companies. A case in point is automated access to Government data which can help in faster loans issueance by Banks through decreasing the need for user KYC documents already hosted in Government databases.
According to the Uganda Revenue Authority (URA) Assistant Research Commissioner Milly Nalukwago Isingoma, users should turn data collection into a culture since its not only about the technical terms associated with it, but also simple things like tracking personal expenditure.
She also explained how data is a core at URA since the agency grew from manual tax collection in 1992 when it was established, to using e-platforms at the current time. The agency has leveraged user data to avail needed tools the public would need through their main website portal.
In agreement to leveraging user data, speakers at DataFest Kampala 2021 confirmed that data is the future, but its safety is key in order to limit exploitation and unwanted 3rd party access or threats. By this standard, the Pollicy founder Neema Lyer envisions a society that can use data in a way that benefits everyone.
" DataFest is a celebration of the strides that we have made in using data to improve our life experiences. We have hosted an engaging event that can inspire the next generation of data scientists from Uganda and beyond by learning from our previous editions of DataFest. "

Said Neema
DataFest Kampala was organised by Pollicy in partnership with the Digital Human Rights Lab, Defend Defenders, Laboremus, Code for Science and Society, Code for Africa, and British Council and hosted by MOTIV Kampala.