Glovo is a new food and delivery service accessible through a mobile app and Web. In the presence of bullish players like Jumia Food, Cafe Javas, and of recent SafeBoda Food, Glovo seems to be a new innovative player that may disrupt the deliveries industry if it continues with its inaugural spirit.
Based in Barcelona Spain, Glovo is an on-demand courier service that helps customers buy and deliver products ordered through its mobile app. With active operations in 21 countries, Glovo first launched in Nairobi, Kenya before marking Uganda as its next land of opportunity.
Well, we tasted Glovo's service delivery in Kampala earlier yesterday, and we must admit, this is one service that has swift delivery times better than any active players on the market.
With an average of 15-30 minutes for an order to be delivered depending on youe location, the service's times beat those showcased by other active providers in the food and essentials delivery space in Uganda.
Our Experience with Glovo, the Time Taken to deliver a KFC Streetwise Order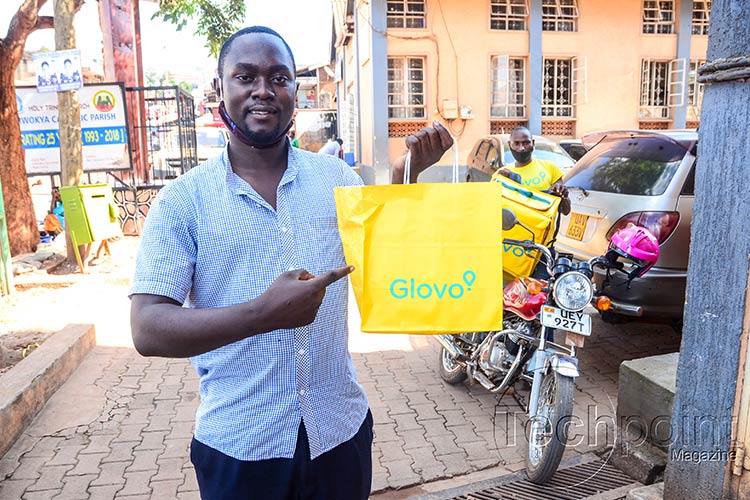 Time Taken to Approve the Order: 5 seconds
Time taken to Assign a delivery driver to the new order: 30 seconds
Process the Order: 5 minutes
Restaurant made the order available for Pickup: 3 minutes
Total Time in which the order was delivered: 12 minutes
Delivery Times: How Glovo actually fares with Jumia Food, SafeBoda Food, Cafe Javas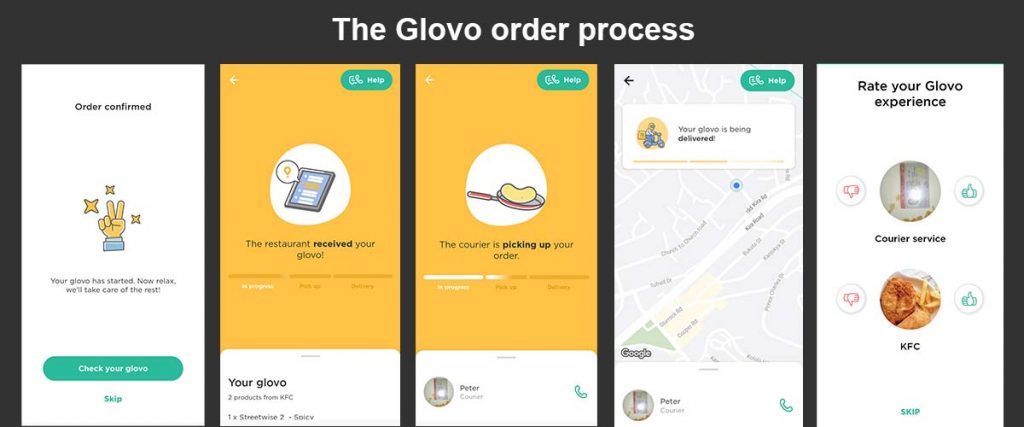 Based on our food orders experience, Glovo processes faster than any of the 3 food delivery leaders in Uganda. Commonly, Jumia Food processes orders through a confirmation procedure often mandatory for all new users. But once confirmed (takes 3-5minutes), your order is then submitted to the selected restaurant/provider.
Once the restaurant receives your order, a delay of atleast 20-30minutes is a norm we've tasted before. So, once the restaurant processes the order, a Jumia delivery courier is then assigned to your account with his contact and status shared directly to your phone.
Average Jumia Food Delivery Timeframe: 35Minutes –– 1 hour
On the other hand, Cafe Javas is a popular restaurant in Kampala with its major bases sighted around City Oil Gas Stations. Well, Cafe Javas is undoubtedly one of the most used food delivery services braced in this current COVID19 period for swift and safe orders.
To place a Cafe Javas order, the process is different from any other providers since no 3rd party systems are involved, but instead a direct customer––restaurant process. So, the service only registers delays in order preparation before assigning a courier for order delivery.
Average Cafe Javas Delivery TimeFrame: 30 – 40Minutes
In the Food and essentials delivery league, another key provider is SafeBoda Food. The service was introduced as an In-App function to complement the Boda hailing app's features with more offerings to customers.
However, unlike its competitors in the Food delivery lane, SafeBoda Food can be defined as a service that prematurely left the launchpad. This is due to the fact that customer ratings rank it poor.
Even though drivers can be credited for the service's worst delivery times, the single payment method "Cashless" also takes a share of the blame since it doesn't favor cash excited customers.
Average SafeBoda Delivery Timeframe: 1hour – 2hours
Previously, SimbaFood was another food and essentials delivery service that was available in Uganda, but exited the local market earlier this year (January 2020). So, the trio of Jumia Food, CafeJavas, and SafeBoda food serve as clear competitors Glovo has to face.
By delivery times, we tried all services and with exact metrics of delivery to offices in Kampala, Glovo seems to be on a path to domination by closely fixing customer issues raised to its competitor services.
At the moment, Glovo is on a marketing round offering discount coupons to almost every new user. However, the service has also registered user complaints just like its competitors associated with its app downtime. But once the service is on a constant growth scale, it may outmatch all providers since it currently has the fastest delivery times.
Editor's Note: Our Benchmark results were conducted at our Offices in Kamwokya, You may experience different delivery times based on your location within Kampala from all 4 providers.