SafeBoda is slowly diverting from just being a ride-hailing service provider to a wide catalog e-service provider. First was the ability to share Cashless credit with fellow riders before Airtime purchases also became a walkover through the SafeBoda app
Well, SafeBoda food is now the new-in-line reality that will have to reckon with podium entrants like Jumia Food and Simba Food in Uganda. Amazingly, SafeBoda plotted its service as an all rider delivery service.
This means when you order Food through the SafeBoda app, expect your delivery to be made by a SafeBoda rider. Contrary to the competition, SafeBoda Food is not an independent service, but simply embedded in the SafeBoda app as a 4th dashboard widget
Though SafeBoda food has launched in a timeframe where Jumia group is laying off several wings in Africa including Jumia Food, we expect it to ride along with the industry trends that could give the service favorable bullish spikes. Nonetheless, If you'd like to order some SafeBoda food, here is how you can do that
How to use SafeBoda Food
First of all, you need to download the SafeBoda, register with your phone number for a One time PIN, then access the App dashboard that shines with 4 home button service to choose from, Choose SafeBoda Food and follow the prompts.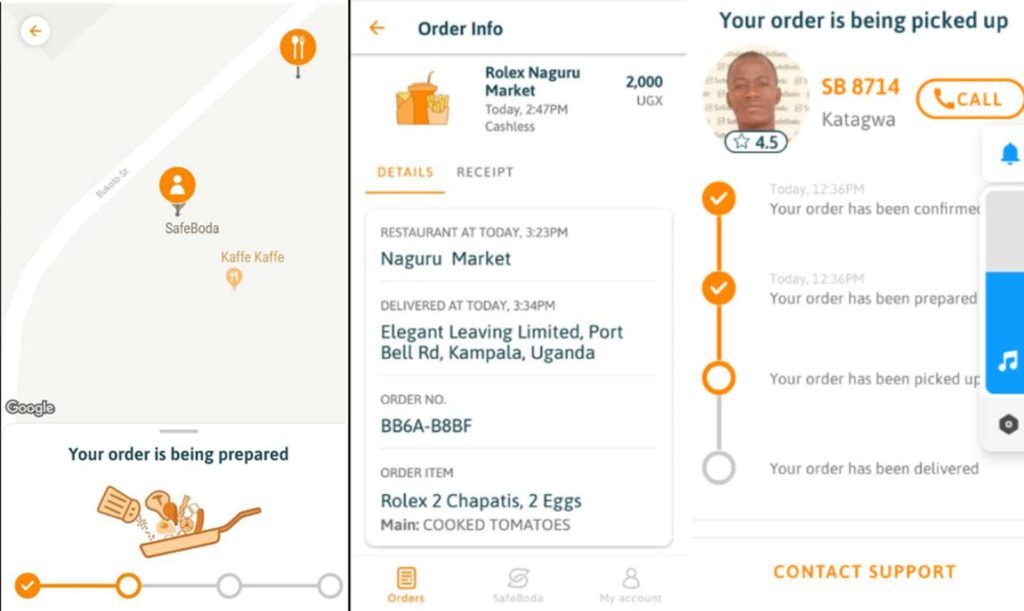 On Payment, you can choose to pay with Cash or ride with SafeBoda's popular credit (Cashless) feature that gives you the comfort of completing the order with your account balance.