Microsoft edge is available for mac, and to download the new browser that is replacing the old Internet explorer legacy, you simply need a compatible macOS version with base support from macOS 10.10.1 Yosemit.
Microsoft edge is based on chromium and its built with speed, security and flexibility in mind. Given the big domination streak of Google Chrome on Mac, Windows and Android, the gap for a competitive browser was present and so, edge was unveiled as the clear browser to bridge this gap.
With the new Microsoft edge browser comes a sleek user interface, compatibiltiy with google chrome extensions and themes, great multi tab handling, plus a tone of advanced security mechanisms as compared to other web browsers available on mac.
Microsoft Edge Features Vs Google Chrome and other browsers for mac
Microsoft Edge for macOS is faster than Google Chrome and Safari
Microsoft Edge for Mac offers three different types of tracking prevention options.
You can install Google Chrome extensions and themes directly from the Chrome store and intergrate them with microsoft edge
Mircosoft Edge for MacOs supports both Light and Dark Modes for easy convinient browsing
Edge handles multiple tabs support better than Google Chrome, Safari, and Mozilla Firefox
For new tabs, Microsoft edge supports easy customisation for easy browsing and navigation to frequently visited sites
How you can Download Microsoft Edge for macOS
Click the Big Blue Download Button "Download for macOS"
Read through the listed terms, then click Accept and Download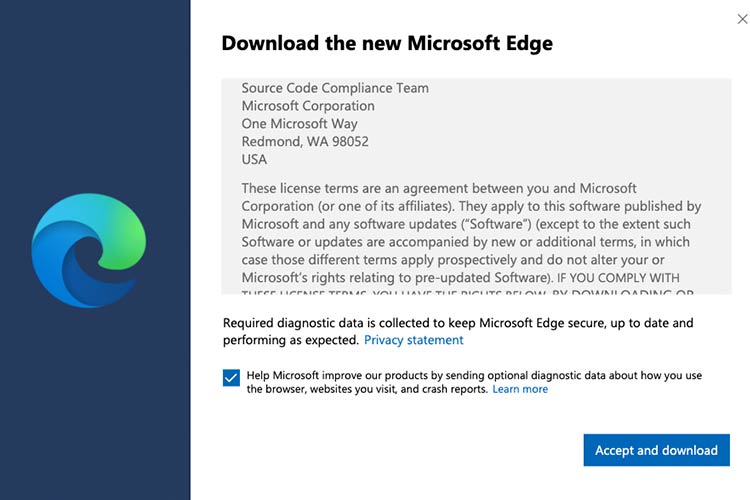 Once you download the mac (.pkg) installation file, locate the file in your Downloads folder and double click to open it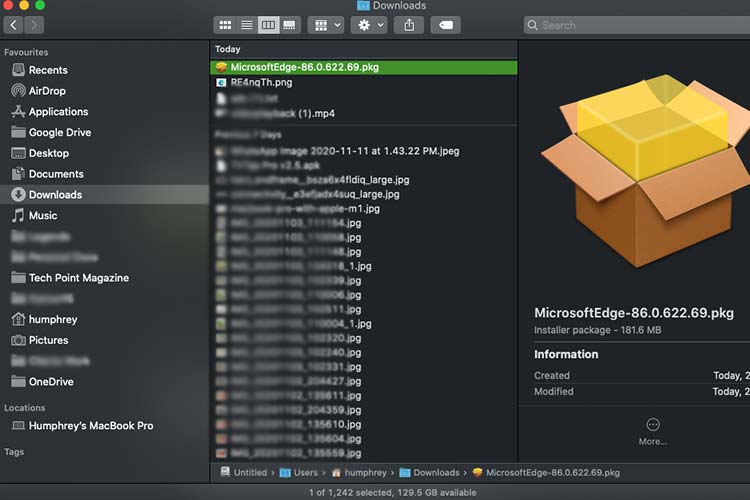 Once opened, click continue to start the installation guide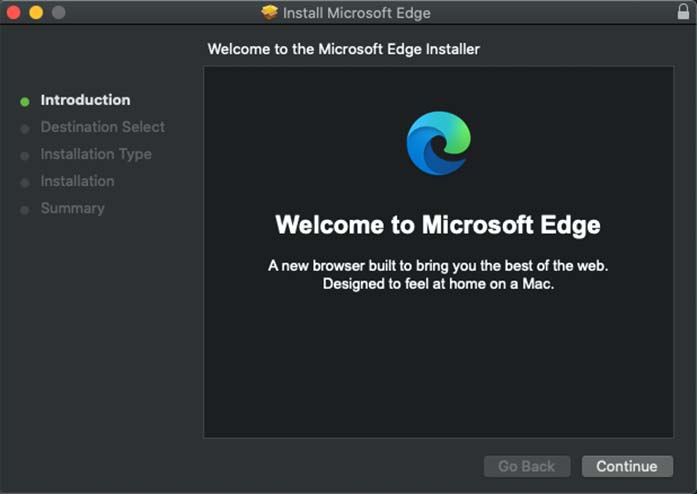 Then see Installation space requirements to confirm if your mac has enough space for the installation, then click Install to continue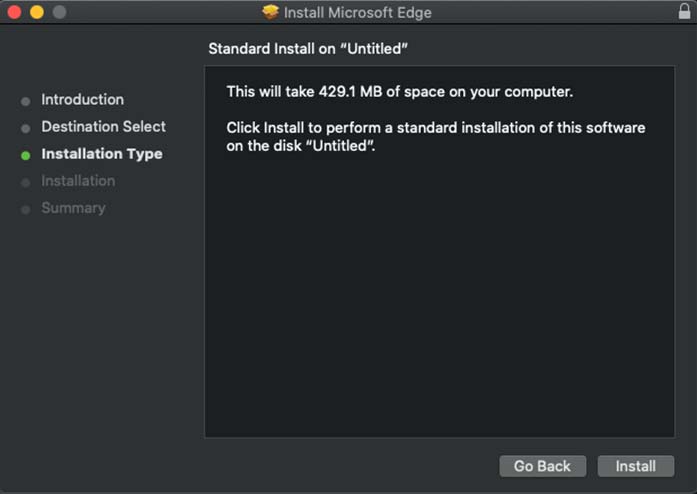 A security popup will appear, Enter your Account password to Continue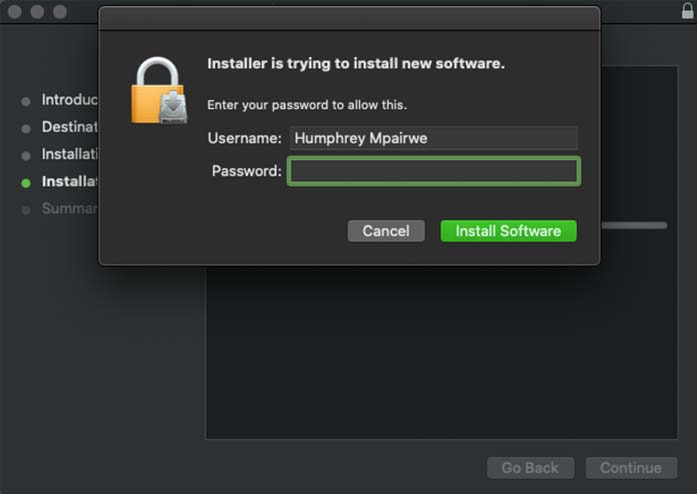 Once a correct password is entered, the installation will proceed and finish in 1-3minutes depending on your system speed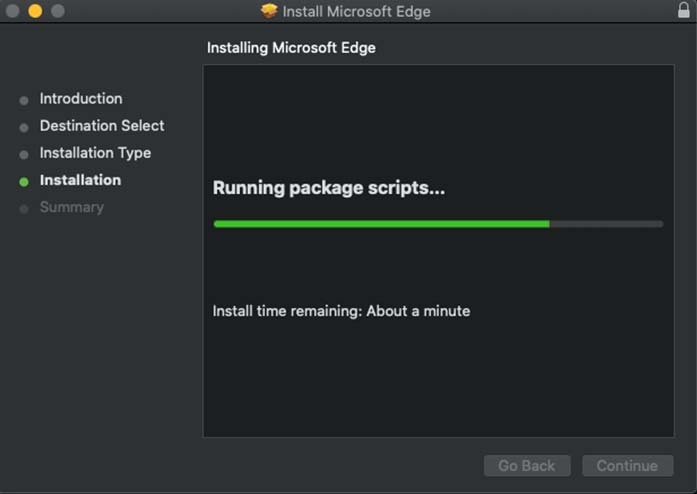 Once Successful, click close to get rid of the Installation guide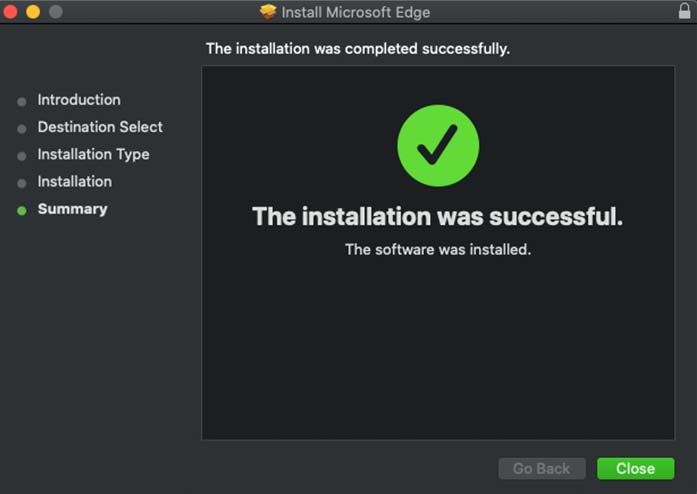 Next up, Microsoft Edge will automatically open on your mac, if not, you can locate it from your Applications Launchpad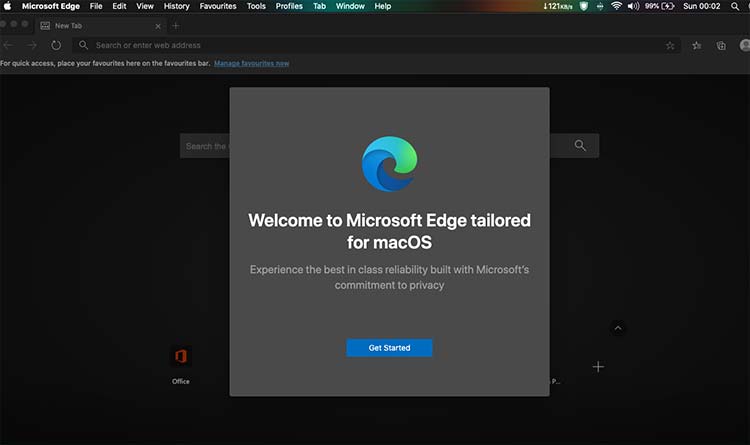 DONE: Enjoy the new Microsoft Edge browser for Mac