Free Airtel Data in Uganda is a popular clause, but how you actually get a lasting data bundle for free is a task to crack. Given the fact that every month Airtel offers free data to customers on the network, getting in this pool is your ultimate gateway to having free MBs every month.
Although the free MBs offered every month are not on a popularity streak due to the presence of affordable offers like Airtel Freaky Friday, and the now slashed daily, weekly and monthly bundles. Getting a toast of the free data every month could save you with a download or 2.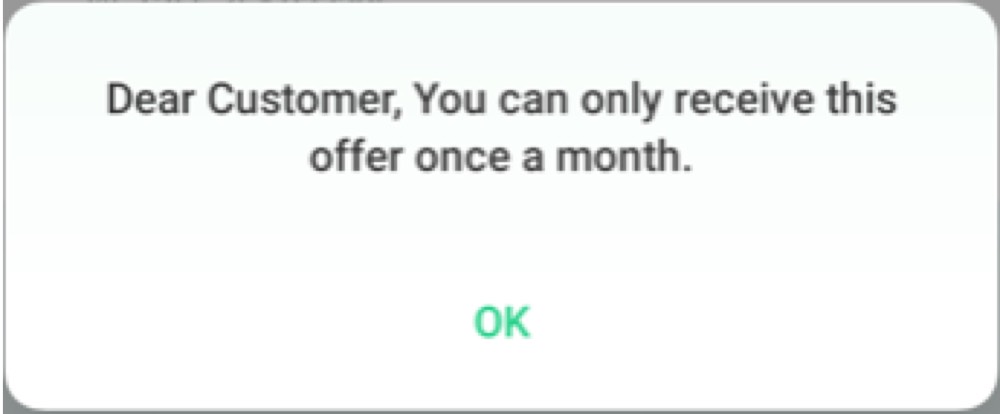 Infact, 20MBs can help you download over 4 mp3 songs off the Internet weighed at 4MBs each assuming they're 3-4 minute songs. On a lucky patch, 2MBs per song. So, you can get 4 tracks and even save 4MBs to send some WhatsApp text messages.
However, you should not fall prey to bulk data fraudsters that rule the Internet on a daily. Commonly, these tend to offer monthly data packages at mind-blowing prices, say 1GB monthly data at UGX 2,500.
Such offers are false, and you should always glue to the telco's official free data offers that you can redeem. Either the monthly free 20 MBs offer, device data offers, My Pakalast combos, Airtel money prompts, or redeeming your Airtel 141 Points.
Get Free Airtel MBs every month
Every Month, you can 20MBs for free from Airtel by checking your data account. To check your account and redeem the free MBs, Simply dial *175# to select option 9 (More), then Option 2 (Free 20MBs) to enjoy the offer.
Dial *175#
From the list, choose Option 9 (More)
Then, select Option 2 ( Free 20MBs)
Done: You will receive 20MBs for free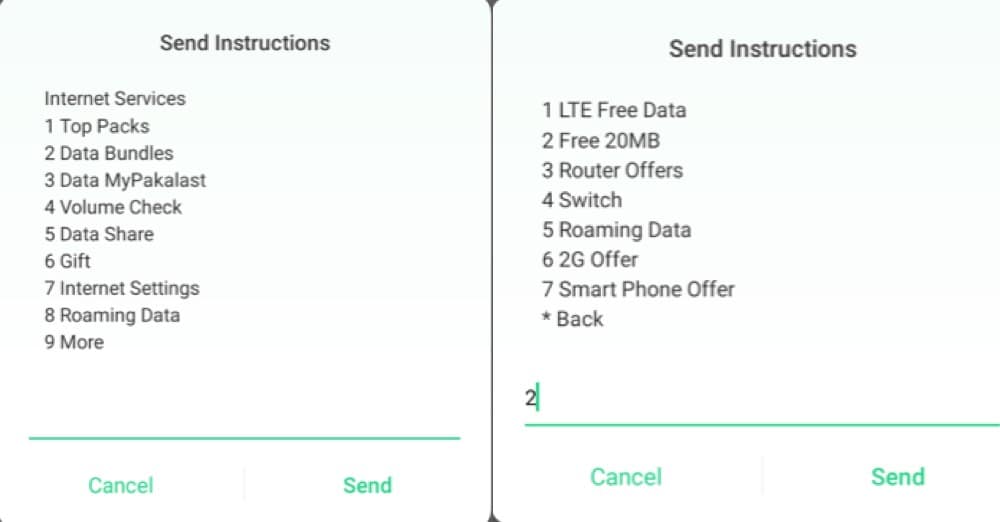 Free 5G Airtel Data when you upgrade to 4G
In the wide presence of 4G which Airtel boasts with countrywide coverage, the biggest pool of customers still route with 3G bands. So, to Influence change of decision from 3G to 4G amongst users, Airtel offers 5GB Free data to all customers that visit a service center and upgrade their simcard.
To get the 5GB Free 4G data, all you have to do is visit an Airtel service center to swap your current SIMCard for a new 4G LTE-enabled version. Once successful, you can then redeem the free 5GB data on your Phone.
Getting free 5GB of Airtel Data
Dial *175#
From the list, Choose Option 9 (More)
Then Select Option 1 (Free LTE Data)
Done: You will receive free 5GB data on your number
Free data with brand new Airtel Smartphones
When choosing your next Smartphone to buy, scrolling through the list of available Airtel smartphones can guarantee you free data. All Smartphones like the Airtel 4G Phone sold in service centers come with Free data.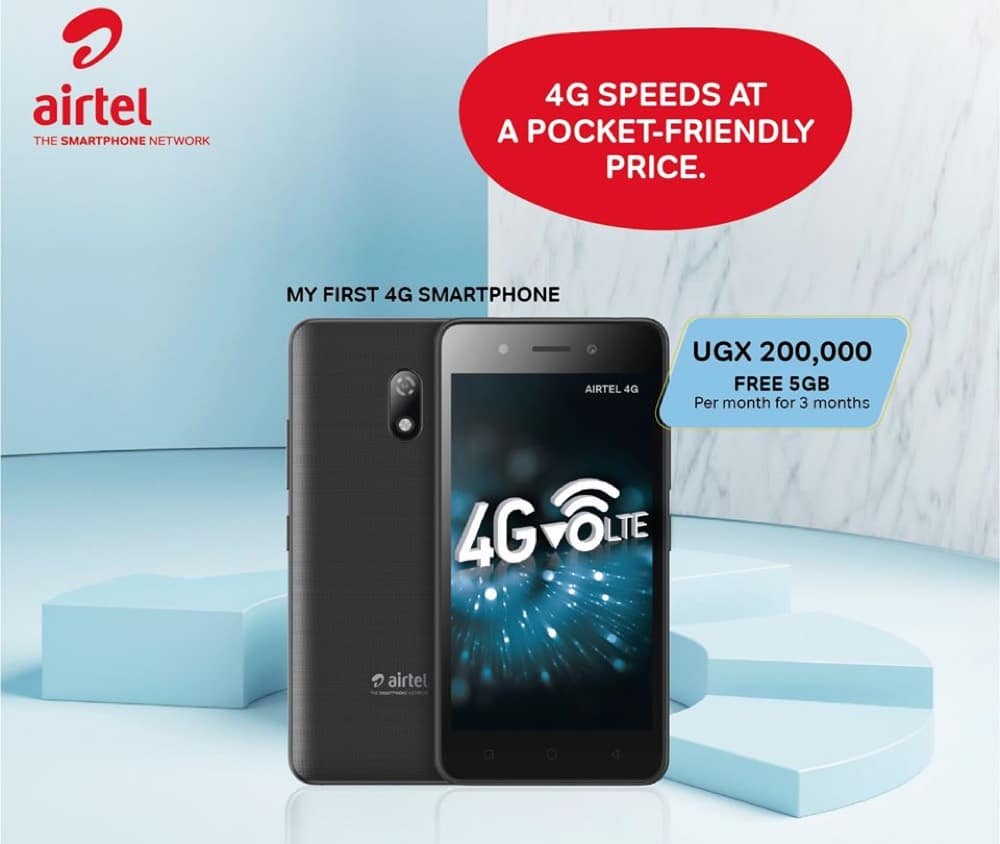 Commonly, Infinix and Itel Smartphones take charge with free 2GB or 5GB data available on purchase with a 3-months expiry timeframe. So, once you buy a Smartphone from an Airtel shop, you can then redeem the free device data that comes bundled to it.
Redeeming Free Airtel Data for a new Smartphone
Dial *175#
From the list, Choose Option 9 (More)
Then Select Option 7 (Smartphone Offer)
Then select between your number or another number
Done: You will receive free data on your Phone
Free Data on My Pakalast and Kyabise Combos
Probably the best shortcut to get free Airtel data. The next time you opt to buy Airtel Voice bundles, you should consider My Pakalast (offers strictly for your number) or Kyabiise combos which carry free data as a spicer.
Commonly, a single combo can be bundled in the format: Voice minutes + SMS + Data for instance; 10 Mins + 10 Sms + 10MB at UGX 500. When you purchase the combo, you then get the free data tagged to it at most times the same price as regular voice bundles.
Spin the Wheel in the MyAirtel App and get free data
You can now spin the wheel in the my airtel app and get free data. Each time you buy a data bundle or voice bundle using the my airtel app, you are immediately presented the spin the wheel draw that you have to spin, and whatever data bundle you luckily land on, its loaded on your phone. For example, when you spin and the wheel lands of 3GB, you instantly get free 3GB Airtel data on your phone.