You can split screen app windows on your mac and continue executing other tasks without disruptions. Split Screen is infact one of the best multitasking features that you'd opt to try out for full productivity while executing tasks. Unlike Windows and Linux, splitting apps on mac comes with specific functionality that somewhat limits you to resizing apps to either left or right.
Well, once split, you can resize apps to fit your screen based on your productivity and usability goals. With no limitation to particular macOS versions, you can split screen app windows on your Mac running Yosemite, El Capitan, High Sierra, Mojave, Catalina, or the latest Big Sur operating system variants.
But depending on your Mac's system specifications, the newer your operating system, the better functionality you can get when splitting Apps. Periodically, you may get system lags and application delays if you run two apps that highly use your graphics card and RAM at the same time. So, its recommended you run light sized apps in conjunction with a mid or big sized app for optimal performance.
Without any form of 3rd party software needed to splitting apps on your Mac, to run two or more applications, simply run applications in non-fullscreen mode, then, utilize the scaling button to resize your Apps in two sections of your mac screen, and so, here is how you can split screen app windows on your mac.
How you Split Screen app windows on your Mac
Open any two applications on your mac, in this case, we opened Google Chrome & Safari
Maximize the two applications using the green resize button in the top left of the window
Now, re-click the resize button (maximise button) to view a mid-sized version of the window
Once resized, swipe by the maximise button (don't click) to reveal a short menu with 3 options (Enter Full Screen, Tile window to left of screen, Tile window to right of screen).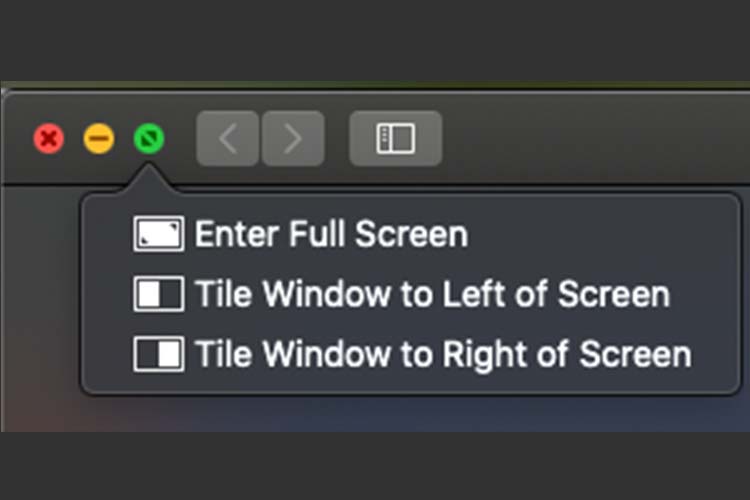 Click Tile window to the left of screen, then choose your second preferred window to fill on the right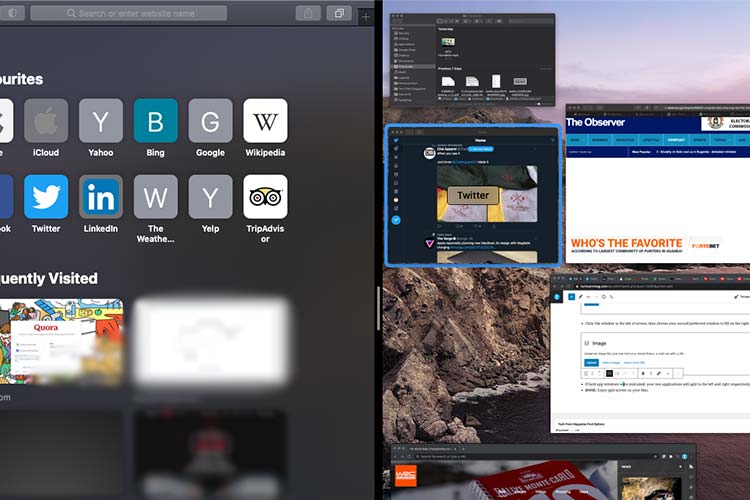 If both app windows were mid-sized, your two applications will split to the left and right respectively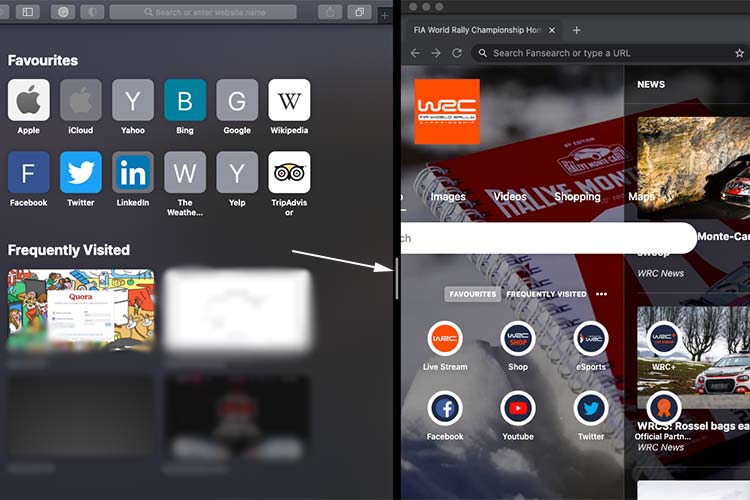 DONE: Enjoy split-screen on your Mac, you can resize the screen partitions using the middle slider, and exit the mode by pressing Esc on your keyboard.