To Turn on firewall on Mac, you could be prompting better security or an added layer of efficiency to Apps installed on your macOS computer. But By Default, all macOS releases come with security plugged in mind even with the system firewall not activated by default.
So, you need to manually turn on the firewall through System Preferences and further know the service you would like to limit by connectivity. Mostly, 3rd party apps can be easily limited as compared to in-system services.
Well, before turning on your firewall, you should note that macOS uses housekeeper to not only safeguard your system, but also limit access to core services that would compromise your Mac. Hence, you need an administrative password to turn on the Firewall and limit Apps with it.
How to Turn on Firewall on Mac
By default, firewall is turned off on your macOS system. To turn it on, you should access the system preferences app from your App launcher, then access the Security and Privacy Menu to access Firewall which lies between General, Filevault, and Privacy.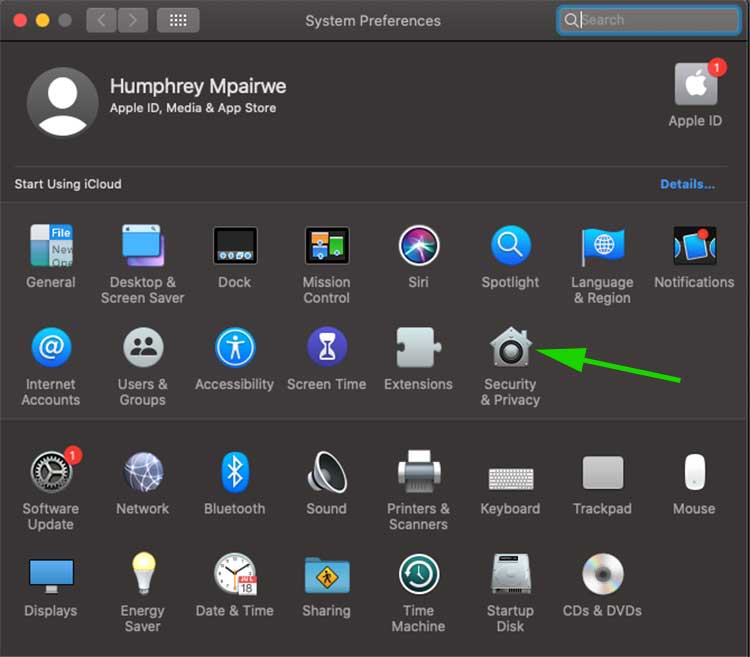 Open System Preferences (From the Applications launcher)
From the Preferences Dashboard, click Security & Privacy
This will open the Housekeeper Security Settings Menu
Locate and Click Firewall between Filevault and Privacy
Then Click the Lock (Padlock Sign) in the Window Bottom Corner to make changes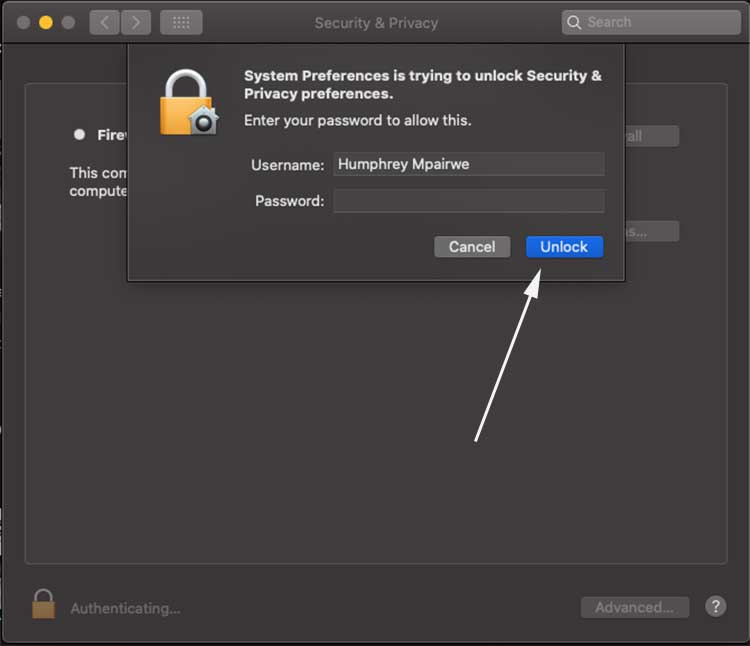 Enter Your Mac Password (Account Password)
Once Correct, You can then Click the Turn on Firewall Button to activate the service settings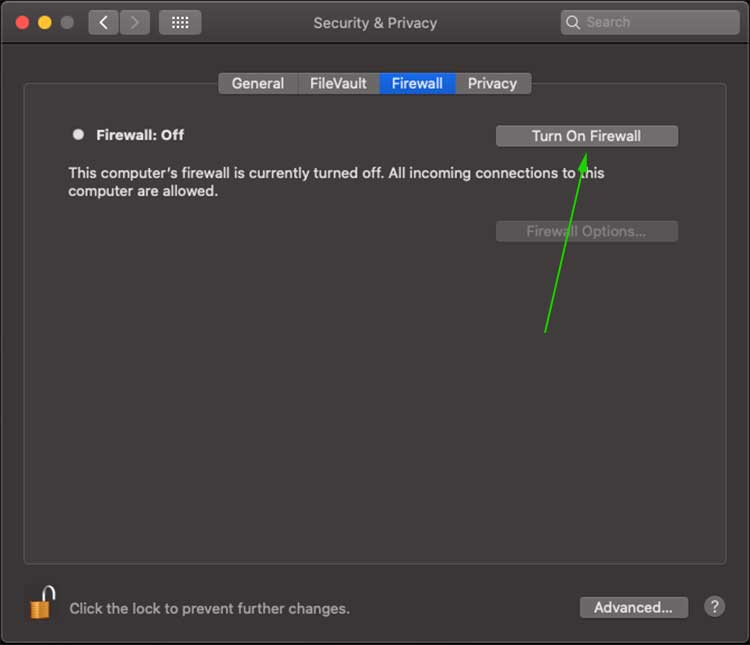 Then, click the Firewall options button to authorise or remove Apps with new Firewall network connection rules
Once Done, re-click the Open Padlock (Unlocked) to Lock settings from any further accidental changes.
How to Turn Off Firewall on Mac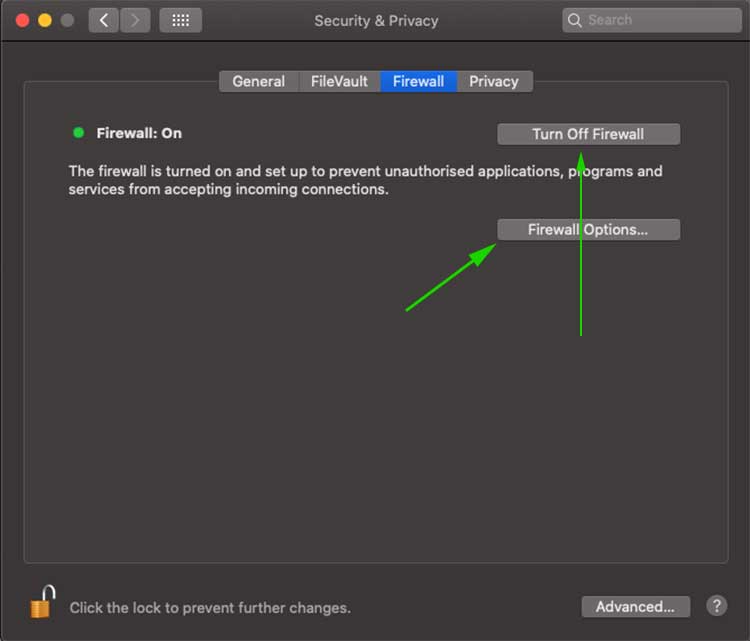 Open System Preferences (From the Applications Launcher)
From the Preferences Dashboard, click Security & Privacy
This will open Housekeeper Settings, Locate Firewall between Filevault and Privacy
Then, click the Lock Sign (In the Window Bottom corner) to make changes
Once Unlocked, Click Turn Off Firewall to successfully switch off any present network rules
DONE: Your Firewall will be turned off
How about 3rd Party Firewall Apps for Mac?
By default, macOS comes with its system firewall as a must use, but depending on the rules you set through its interface, some may not be as effective by ports identification, and so, that's where a 3rd party firewall App designed comes in.
Among the best 3rd Party firewall Apps you can choose for your Mac that successfully run without any potential flaws, Lulu is a free version you can trust, as other variants are also available on the macOS App Store.
Some of the Best 3rd Party Firewall for Mac you can choose
Lulu – By Objective See
Little Snitch
Lockdown privacy
Murus
Paragon Firewall
Firewall – Network Monitor
Firewall Guard Pro
And So many more
So, alongside the macOS system firewall that runs on your Mac by default, you can choose to side with a 3rd party firewall App that will still limit outgoing and incoming network connections the same way the built-in firewall does, if not better.
The Best Firewall Settings you should use on your Mac Firewall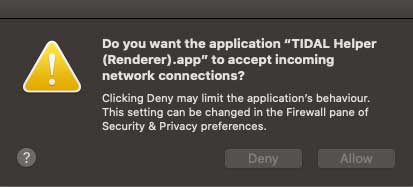 With the macOS system firewall service, you can limit outgoing and incoming connections on Apps you wish to limit. By this, you're able to not only save on background data usage by these Apps, but also secure what service can interact with the outside world.
Hence, the best setting you should use on your Mac should always be tamed at incoming and outgoing connections. In fact, when you turn your firewall on, new apps will request network access and you can choose to Allow or Deny them from using your Internet connection for communication.