Since its launch a few weeks back, Bing AI Chat has become the main goto AI platform for ChatGPT deserters. This is because it's embedded right in the Bing search engine, and as of now, you can use Bing AI Chat on your smartphone the same way you can using a web browser.
To use Bing AI Chat on your smartphone, make sure you have the latest mobile operating system for your Smartphone model. For example, if you have an iPhone, make sure it's running the latest IOS permitted for your model. This helps keep your App store updated with the latest versions for your device.
As a rule of thumb, you can only use Bing AI Chat through the Bing search engine. So, make sure you download and install the latest Bing smartphone application on your smartphone. When ready, make sure you join the Bing AI Chat waitlist to get approval for your account and follow the steps below.
How you can use Bing AI Chat on your Smartphone
Download and install the latest Bing app for your smartphone.
When installed, open the Bing app from your apps list.
When prompted to Always browse with Microsoft Bing, tap Choose Bing to set it as your default browser on the smartphone.
Sign in to the App using your Microsoft Account. You can get one by visiting outlook.com or Hotmail.com.
Once signed in, you will receive the prompt: You now have access to the new Bing.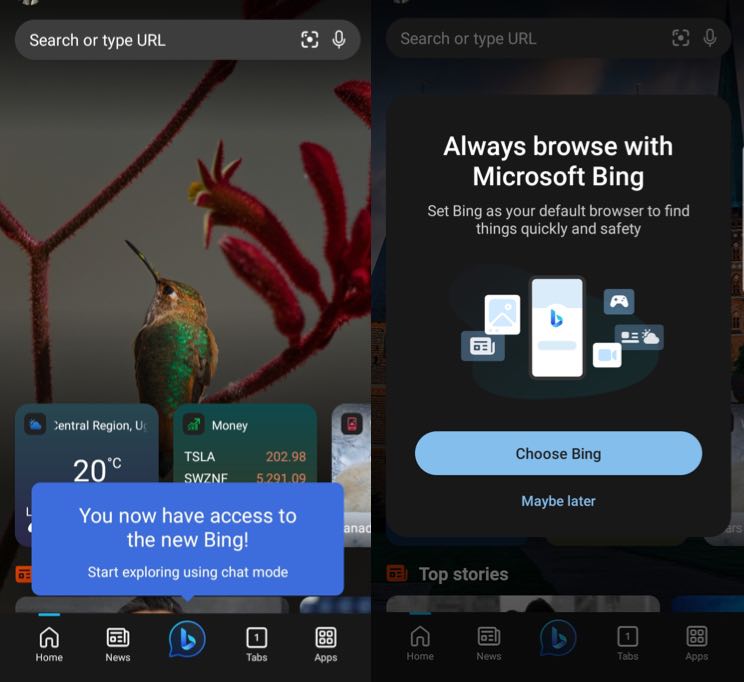 Tap the main Bing icon on the main navigation bar.
Select your preferred Bing AI Chat style. You can choose between creative, balanced, and precise.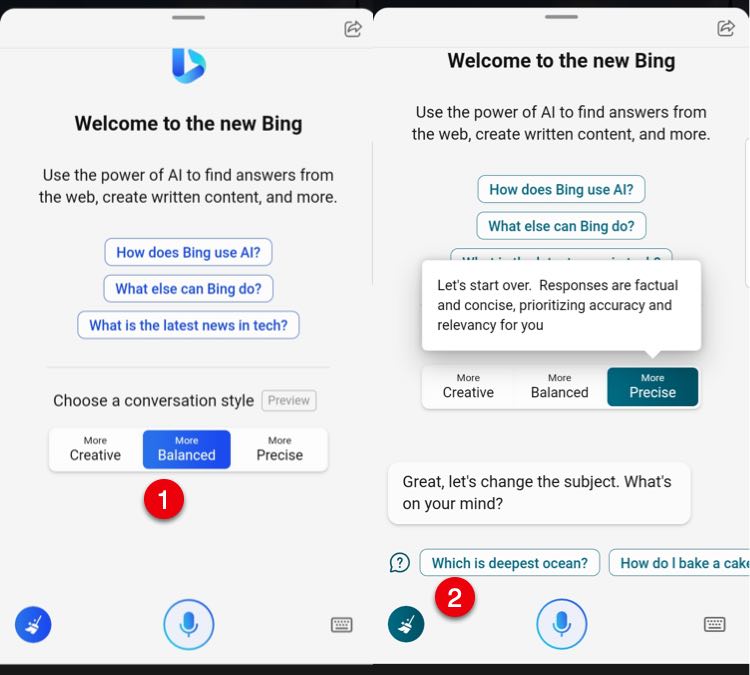 Select any of the first questions to prompt Bing AI Chat. For example: `which is the deepest ocean`.
Bing AI Chat will reply with information that matches your default style.
Tap the main Microphone icon to speak to Bing AI Chat using your voice and receive AI voice replies.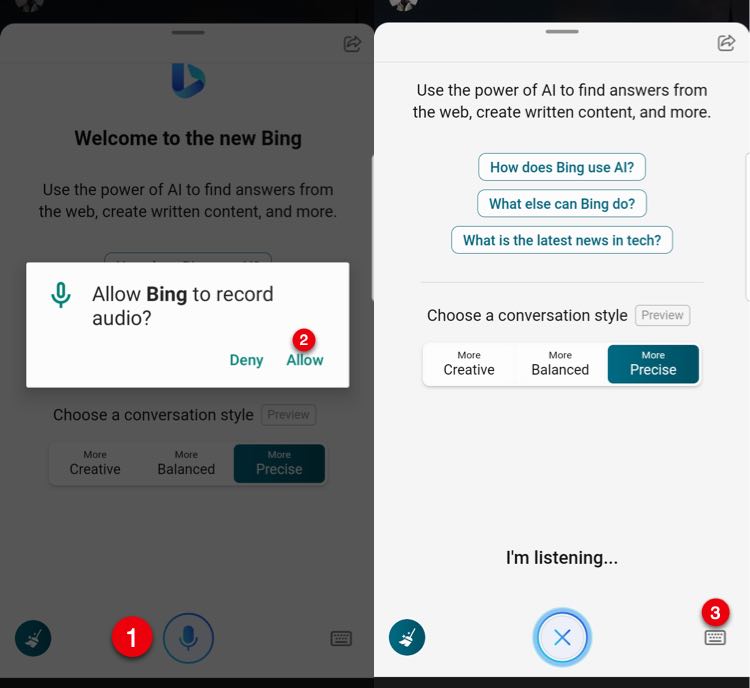 To type text into Bing AI Chat, click the Keyboard icon in the bottom right corner to access the Ask me Anything field.
DONE: Enjoy Bing AI Chat on your Smartphone.
Conclusion
You have successfully integrated Bing AI Chat on your smartphone, through the tool, you can get precise replies if not better replies as you would on ChatGPT. If you find this article useful, please drop us a comment in the section below.