Uganda's biggest telco MTN has officially brought its 8-week run Momo Nyabo Neera promotion to an end with a bang. The telco kicked off this year's MomoNyabo round as 50% sending rates affiliated promotion where every subscriber was able to send money at half the original price and qualify to win.
Unlike the 2018 round of the Momo Nyabo promotion, this time around everyone stood a chance to win since the qualification standard was simply sending Money from MTN to MTN. Amazingly a member of our team also got a lucky entry to the winning dip with a UGX 20,000 Momo cash reward.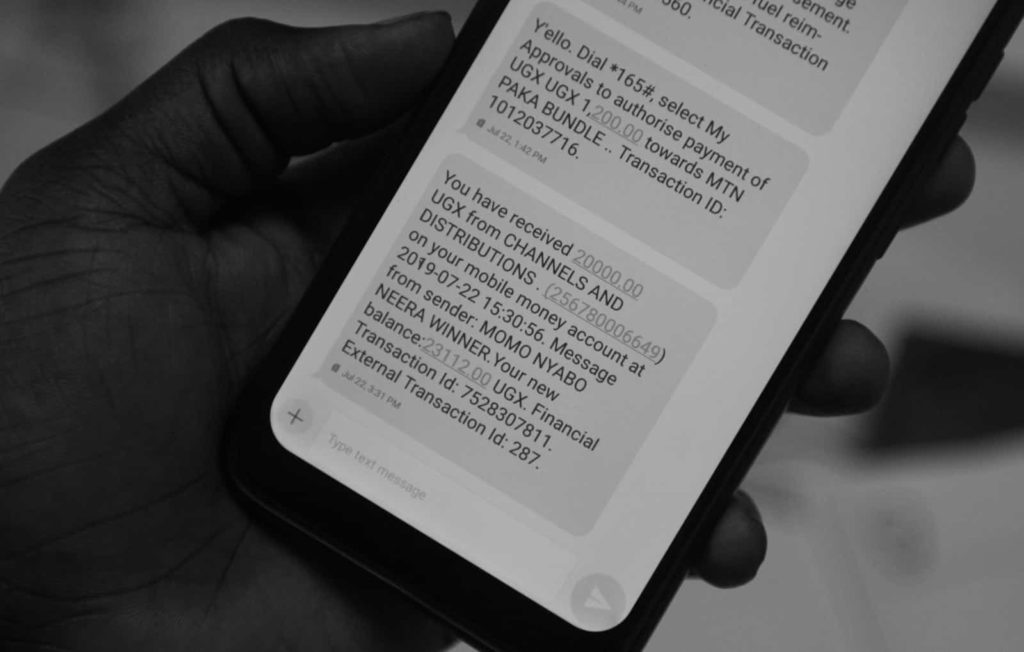 During the Final awarding ceremony held earlier today at Katwe Market area in Kampala, MTN Uganda decided to reward 4 of its grand prize lucky winner. The prizes included 2 Motorbikes and the final 2 Toyota Wish cars handed over to the winners in presence of a broad local audience.
With over 24 Toyota Wish cars and 36 Motorbikes now in the hands of lucky MTN Winners, the telco's Promotion craze continues with its recently launched Double data campaign and more campaigns to come. Nonetheless, here is a list of all MOMO Nyabo grand prize winners rewarded during the 8-Week long campaign.
List of Momo Nyabo Winners
| | | | |
| --- | --- | --- | --- |
| Winner's Name | Address | Prize | Week |
| Hassan Bulega | Makerere (Kampala) | Car | week 1 |
| Mutebi John | Kamengo (Central) | Car | week 1 |
| Prima Njuna | Kabale | Car | week 1 |
| Gofrey Otuken | Busaalaba | car | week 2 |
| Nakanwangi Florence | Mukono,namubiruu | car | week 2 |
| Guloba Moses | Kulambiro,kisaasi | car | week 2 |
| Matia Kwezi Musinguzi | Masindi,kyamaiso | Car | week 3 |
| Amaniyo Godffrey | Jinja town | Car | week 3 |
| Lapido Concy | kitugum town | Car | week 3 |
| Isa Musoke Sserubbo | Buikwe,Njeru | Car | week4 |
| Doreen Bainomugisha | Bushenyi | Car | week 4 |
| yasin moses kabaleebe | kasese | car | week 4 |
| Tumwesinge Isaiah | Moroto | car | week 5 |
| Wangwe Fazali | mbale | car | week 5 |
| Mawejje William | kampala,bulenga | car | week 5 |
| Kamulegeya Sophia | kampala,kiwatule | Car | week 6 |
| Mugonyola Robert | Luweero | Car | week 6 |
| Masette Titus | Mbale | Car | week6 |
| Biryomumeisho James | Rukungiri | Car | week 7 |
| Musuuza John Baptist | Masaka | Car | week 7 |
| Nakasi Agnes | kampala,kalagi | Car | week 7 |
| Opolot Abudah | mbale | car | week 8 |
| Ogen Moses | Nakulabye,kampala | car | week 8 |
| Nakasozi Ruth Crusum | Zzana,kampala | car | week 8 |
Editor's Note: We shall periodically update the above list each time we receive an updated copy from MTN