MTN Uganda has today launched the 3rd edition of its highly rewarding MoMo Nyabo promotion. Running under the theme "MoMo Nyabo Together", the promotion aims at improving customer lives with much-needed financial support in the current COVID19 Pandemic period.
Unlike previous editions that were characterized by fanfare around the country with car giveaways, motorbikes, and other prizes. This year, MTN Uganda is focused on supporting customers to meet their most urgent needs such as domestic welfare, rebuilding small businesses, meeting outstanding obligations, among others.
Life has not been the same for many. Times are tough, and every Ugandan is trying to find a way to rebuild following effects of COVID. It's in this spirit that MTN is stepping in to be part of several efforts aimed at supporting Ugandans to rebuild

Somdev Sen, MTN Uganda Chief Marketing Officer.
Dubbed MoMoNyabo Together, the promotion will reward customers who continue to embrace the telco's MoMo service, and use it to buy airtime, bundles, utilities like Yaka, NWSC, TV subscriptions, shopping, school fees among several other essential services on a daily.
Over UGX 1.2Billion in mobile money prizes will be rewarded to lucky customers and agents. For full transparency, winners will be chosen through daily raffle draws broadcasted live on NBS TV and Bukedde TV at 8:20 pm.
The Momo Nyabo Together Promotion Mechanics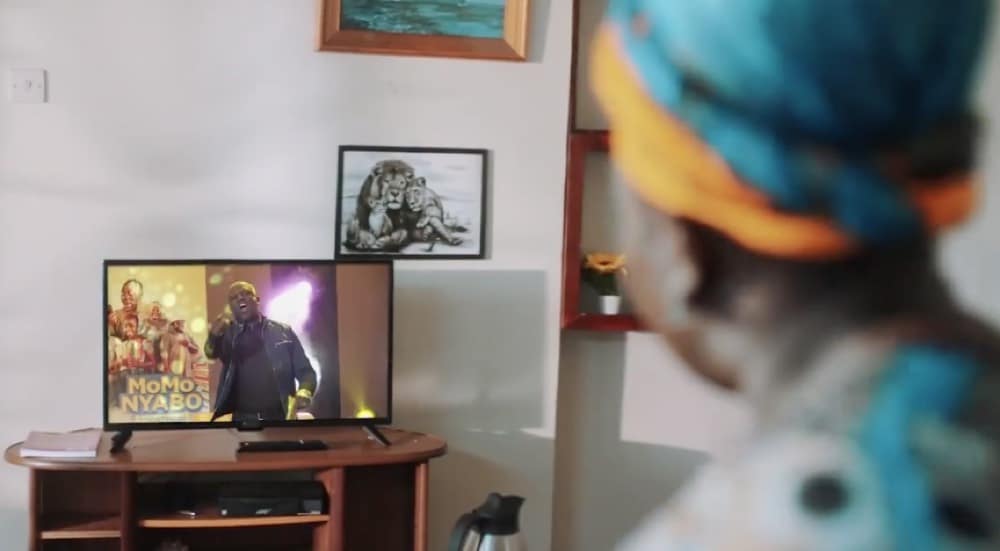 Every weekday, two customers that have used MTN MoMo to buy airtime, bundles, or other services, will be randomly chosen and will each win a guaranteed prize of UGX 1,000,000. Then, the customer will get a chance to triple the amount, and win an extra UGX 4million to make a total of UGX 5million that can be shared to a beneficiary of their choice.
Through a 5 Questions quiz asked by the live draw hosts, a customer will be able to win UGX 800,000 for every correct answer submitted.
Off the UGX 800,000 Win amount, the customer has to choose a beneficiary who could be a friend, relative or non-profit organization to give 50% of his Win amount to, meaning the beneficiary gets UGX 400,000 free as UGX 400,000 remains as the Winner's Win amount.
Sample Momo Nyabo Questions could be:
What code do you dial to access the @mtnug Momo menu?
Who is the President of Uganda?
How do you deposit money on MTN Momo?
How can you buy airtime on MTN Momo?
How can you Withdraw your Money from MTN Momo?
NB: For Every Question Answered correctly, you win UGX 800,000
Once the winner answers all 5 questions correctly, the total take home will mount to UGX 5million with the Initial UGX 1million amount topped on the UGX 4million earned from the answered quiz.
To win, customers simply have to perform transactions using MTN Mobile money to stand a chance of featuring in the daily live draws. Once called as a lucky winner, a customer can choose beneficiaries who could be individuals, families, organizations/causes, but must be active MTN customers.
So, just like previous Momo Nyabo Promotions, MTN's 3rd edition is tamed on Mobile Money usage given the current COVID19 pandemic. Furthermore, the campaign will run for 6-weeks with over 1,000 customers set to be rewarded from a prizes pool of UGX 1.2billion.