Xbox has revealed its latest line up of new generation consoles. the Xbox s and Xbox X are the Microsoft backed brand's new gaming pieces of Gold priced at $299 and $4999 respectively.
After a bunch of leaks and competitive pressure from the gaming community which already has a taste of the upcoming PlayStation 5. Microsoft forcefully published information about its upcoming duo of consoles that will bridge a new generation of gaming.
For now, the company has not revealed alot of information about its upcoming consoles, but based on the available feed, the upcoming gaming gear will bridge the competitive gap set by the PS5.
Hardware and Specs
After Microsoft's reveal, leaker h0x0d–– a Twitter account published a leaked promotional video for the Xbox s and Xbox X. As per the Video, both consoles target a run-time resolution of 1440p by up to 120fps (frames per second).
NVME SSDs will power the new generation consoles by up to 512GB of storage. Additionally, X series will have a custom expansion port at the back for external storage drives according to Engadget.
Well, by Design, the Xbox S is a tiny, slim vertical layout console that looks about a third of the X version. The console features a Vent like component that houses the Fan to cool hardware components and doesn't equip a CD drive. By performance, It houses variable-rate shading, variable refresh rate, ultra-low latency, 4K media playback, and 4K upscaling for games.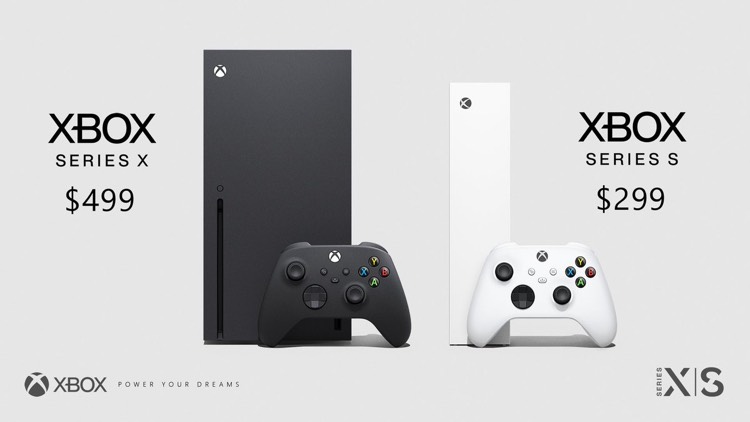 On the other hand, Xbox X is a cube-shaped console that you can easily mistake for a big sound pill. The console brings to play a faster CPU and GPU ontop of facilitating faster 4K gaming than the Xbox S. Furthermore, it utilizes a single large fan and a huge vapor chamber to keep its parts cool.
Hence, with much hype around the Playstation 5, Microsoft's fresh line up has joined the mix, and now, expect more backward compatible games than ever before since developers will be working towards New Generation graphics, but considering leaps for compatibility.
Price
At only $299, you're able to buy the Xbox S console which rocks as the minimal feature drother to the X version. On the other hand, The Xbox X cost a whopping $499 and serves as the flagship console.
Launch and Availability
The Xbox S and Xbox X consoles will be released on November 10 with global shipping available. Also, Pre-orders start on 22nd September 2020 way early before the official release date. So to get an early preview of the Consoles, simply pre-order, but once released, we can't wait to see how the Xbox fairs against the PS5.