Safeboda has proved the top position in East Africa's Boda hailing industry. In Uganda, Uber boda, Taxify boda, Dial Jack and the Pikime have battled down the Orange branded service in 2018, and the former still face the same company in Nairobi after a silent rollout earlier this year. Well, Safeboda has yet quickened the service for its customers with a new intuitive design available for upgrade/download.
Unlike the old Safeboda app design, It's now easy to use Safeboda credit since the discount is portrayed directly to the trip fare. Additionally, you can now load credit in realtime without any delays using your Mobile money account. However, with the 0.5% tax now gone, the basic charges are terribly low, though you can still choose to load from an SB credit booth
The New Safeboda App features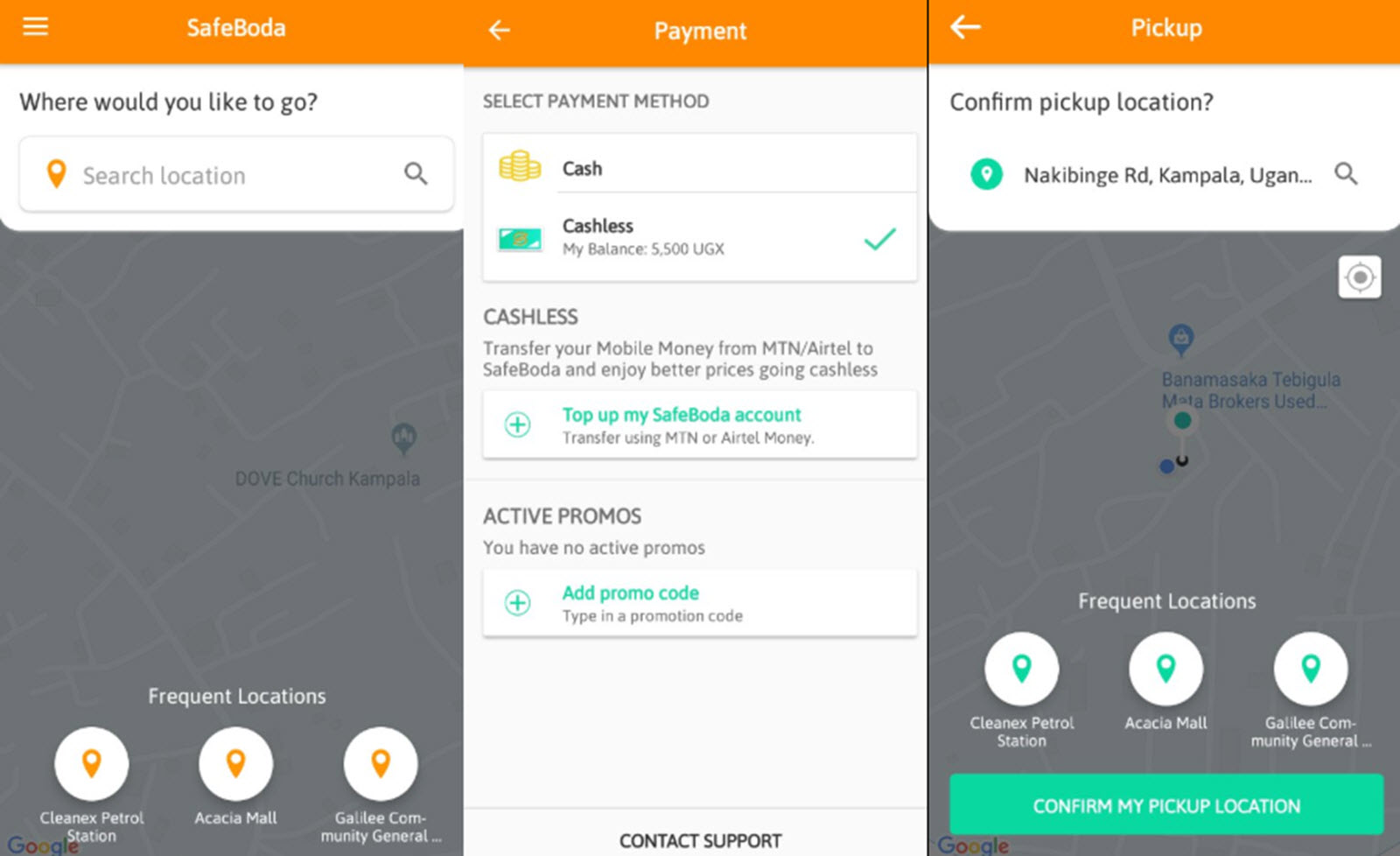 Similar to any other app update, the new SB app build has a great basic design that is now more direct than before. To Input your destination, a prompt comes up inquiring both your pickup location and the former which makes the app easy to traverse. Nonetheless, here is the list of the features we're excited to see on the new build
New trip request dashboard
Direct 25% discount on trip fare
Easy Credit purchase via Payments tab
New Cash & Cashless Icons
Improved Driver pairing feature
Aside from being available in every corner of Kampala, you can request for a Safeboda using the newly improved pairing feature which now gives you the comfort of hooking up a nearby driver without request interruptions. More so, If you love using easy moded apps, then the new Safeboda interface is for you. Additionally, Everyone can now request for a Boda hailed driver in Kampala without any Technical Know of how Apps operate.