Safeboda in Uganda dominates a wider slot of the industry with a bigger portion of its drivers seen everywhere in Kampala and the outskirts. With many riders opting to hail with the top 4 known services including Dial Jack, Taxify Boda, Uber Boda and the orange service itself. Saving extra cash for another trip ahead is much easier than just requesting a motorbike for your next destination drop.
All ride-hailing apps have only 2 payment options inclusive of cash and credit payments. While Taxify Boda and Uber allow you to enter your bank card for credit payments. Safeboda, on the other hand, accepts mobile money which turns the whole process fun. Let's take a look at these 2 popular available options with Safeboda only supporting Mobile money payments at the moment.
Credit 
Accepted forms: Credit or Debit card (Visa or Mastercard)
Mobile money (Airtel or MTN mobile money)
Cash
Pay cash after the end of a trip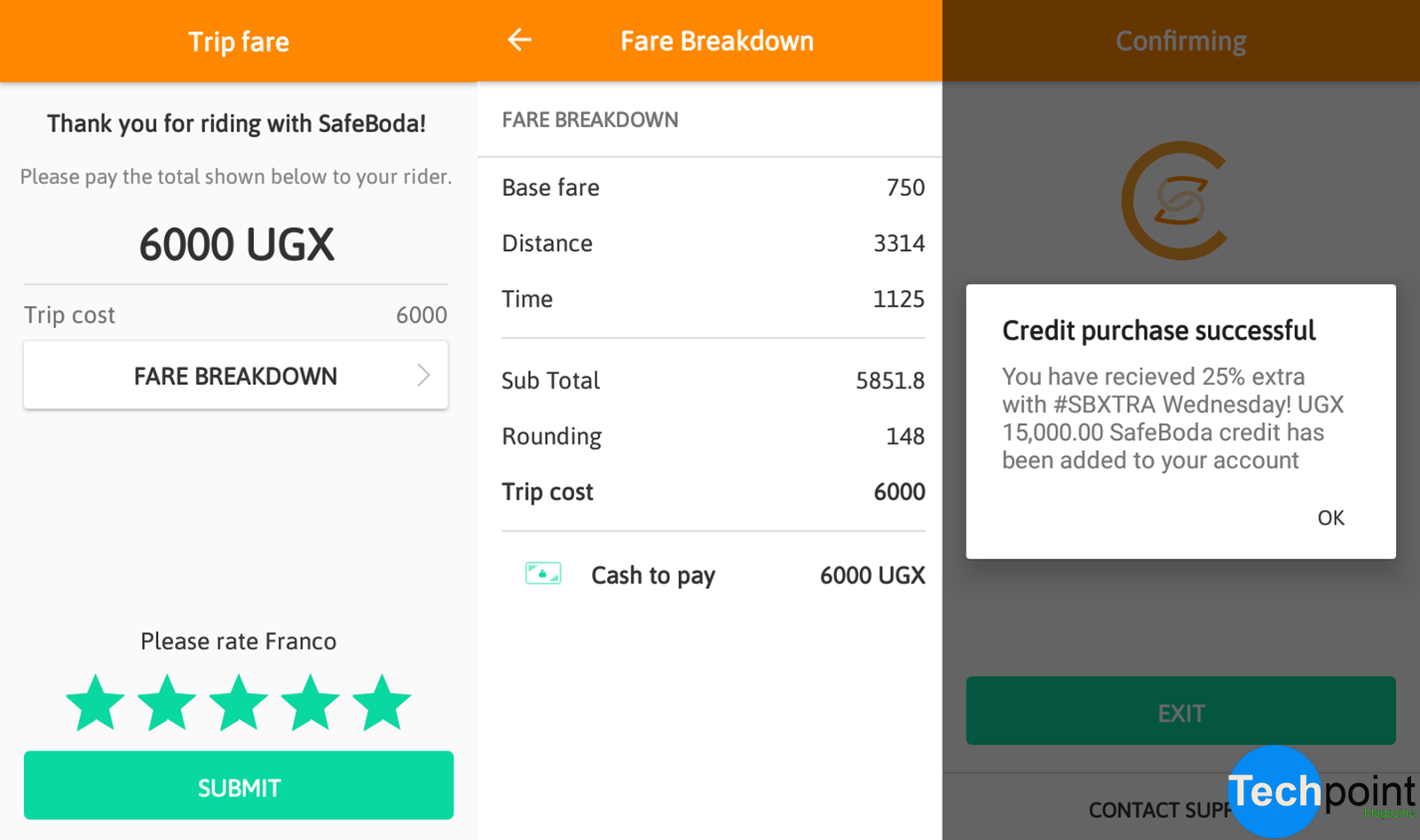 Saving extra cash with Safeboda
Safeboda credit has always been the goldmine keen riders opt for. However, with the competition overhead, we can barely look back to the awesome 100% credit bonus times, but instead lash out for the 50% on all trips.
In the process to save extra cash on your next Boda trip with the Orange helmet plucked on your head. You'll need to have a fully registered mobile money number to top up some initial savings on your account as SB Credit. In addition, when you land on a magic Wednesday like it was yesterday, you receive a 25% bonus back on your credit purchase to utilize on all trips and save more 25% per trip.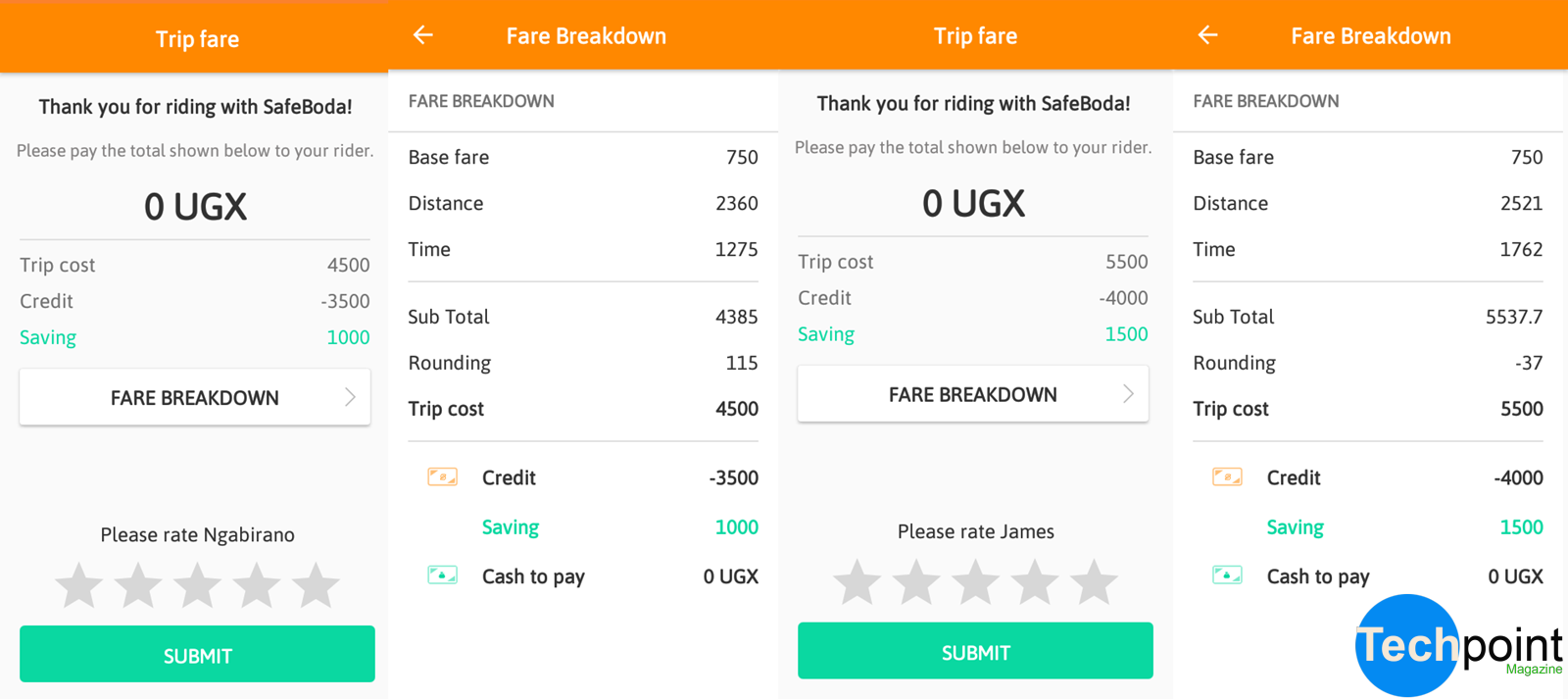 As compared to Taxify Boda and Uber Boda, the 50% discounts on all trips count for affordable trips around Kampala and once you pay with Credit its instead a 75% discount. Assuming your total trip cost is 4,000/=, the app will only charge 3,000/= when you pay with credit. Therefore, It's that simple except that you suffer the levied 0.5% mobile money tax per transaction made to the app.