Stabex Gas Prices are currently the lowest cylinder tags you can find at any fuel station. This is due to the fact that Uganda has a high deforestation rate with 2.6% of forest cover lost every year.
By standard, its no doubt that most households and educational institutions rely on charcoal fuel for cooking due to high prices levied on electricity, and on the other hand, the cost of maintaining a gas-driven system.
But try and reverse this trend, how clean would the World be without charcoal fuel? Evergreen! So, providers like Shell, Total, Oryx, Lake Oil, Stabex, and Abaci have all lowered their retail gas prices to new lows as the need for action against climate change gains popularity.
Currently, Stabex International ranks as the cheapest provider of Liquified Petroleum Gas (LPG) Cylinders in Uganda. If compared to giant providers like Shell, Total, and Oryx, the company aims at making its services affordable to a market segment ruled by low-income earners.
Stabex Gas Prices: Full Kit and Refill Prices
| Cylinder Capacity | Full Kit | Refill |
| --- | --- | --- |
| 6KG | 137,000 | 40,000 |
| 13KG | 208,000 | 82,000 |
| 45KG | 625,000 | 225,000 |
| | UGX | UGX |
Stabex Full Kit and Refill Gas Prices in Uganda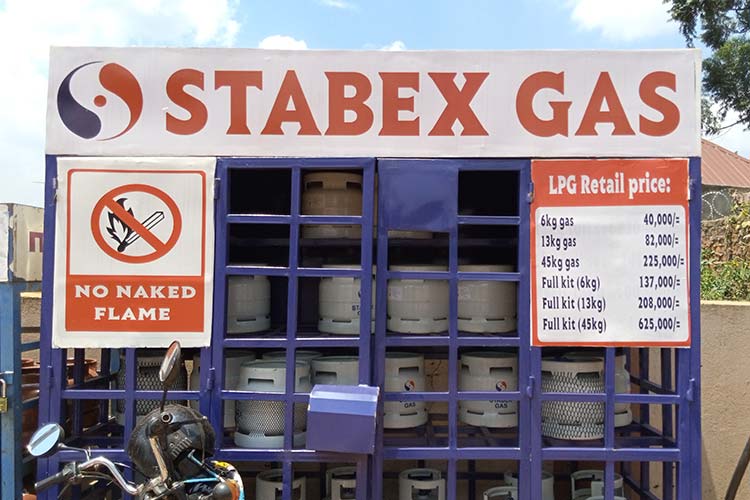 Where to Buy Stabex Gas
Given the wide availability of fuelling stations across Uganda, you can get Stabex Gas at almost every station that is not centered on a specific brand say: Total, Oryx, City Oil, and Shell. For the rest of the stations, you should expect Stabex Gas on their open racks.
So, you can get the brand's gas cylinders at Stabex fuel stations, Gaz, Rubis, and other stations that support multi-vendor products. Otherwise, in times like theCOVID19 Pandemic, the best you can do is get value for every cent you spend.
Hence, the best way to kick start your journey of reliably cooking on Gas through an external Hosepipe and Cooker is by making your next LPG purchase strategic with quality, and cost in mind which is what the Grey Stabex lineup has to offer.