Beginner friendly Linux distros (Distributions) are often the starting point for each and everyone that would love to taste an all-purpose operating system aside giving Windows a break. With Microsoft windows as the most popular operating system in the world, Linux is one to watch.
Across the world, sophisticated servers and computers all run Linux. Currently, several distros exist in the world, and commonly, Linux powers Rocket launches, self-driving cars, Smartphones, Airplanes, data centers, among other crucial use cases around the globe.
Most purists rarely refer to Linux as an operating system, and this is attributed to the fact that Linux is just a kernel used to bridge software to hardware with open source standards for everyone to use. A complete Linux Distro is composed of the Linux Kernel, GNU tools, a Package Manager, and other 3rd party software.
With less of the Operating system family's beginnings by Linus Torvalds in 1994, and its open-source distribution standards. You can install Linux on your computer with ease, and if you're migrating from a graphical OS like Windows or macOS, then, you will definitely need a beginner-friendly distro to start with.
Popularly, most distros are either based on Debian or Redhat, with others running custom package managers like Pacman for Arch Linux based distros. However, Debian rocks as the most used upstream source with the best beginner friendly Linux distros.
By creation, most distributions conform to a wide pool of user preference, Some are built for maximum security, programming, high-performance apps, and mathematical scientific projects, while others are simply built for a swift graphical user interface similar to that of macOS or Windows.
Well, whatever your passion and intention is for using Linux, a stable yet fast distro is available for you to try out, and here are the best 5 beginner friendly Linux distros you can consider.
Beginner Friendly Linux Distros you can Install on your computer
Elementary OS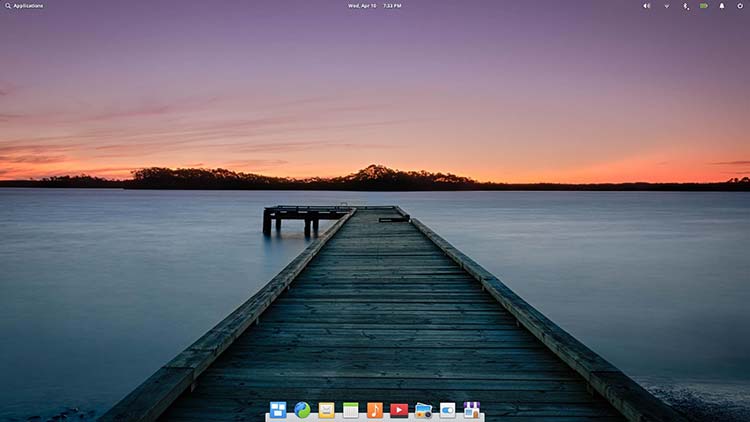 Elementary OS is one of the best most beautiful desktop operating systems of all time. If you're used to a macOS graphical interface, then Elementary is a fast, less bloated features and crisp interface OS you can consider running on your computer
Elementary ships with a sleek Pantheon desktop environment evidenced with a bottom center applications launch bar. OS menus are customisable and can be altered depending on your user preferences through an easy to use procedure.
By Default, elementary OS ships with a bunch of most used applications. To install and add new applications, an App center is available on the system for download of new Apps and software.
However, in case you're a fan of CLI (Command-line Interface), applications can be installed using dpkg in terminal with main support for .deb (Debian) packages.
Ubuntu OS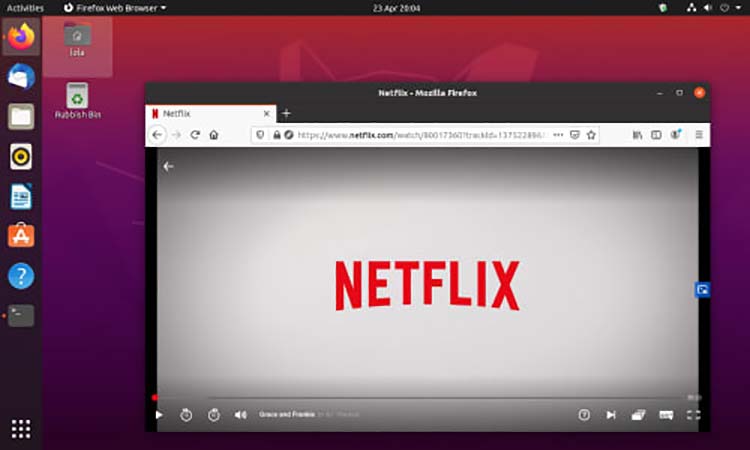 Ubuntu is a Linux distro based on Debian and serves as the most popular desktop variant. The operating system is ranked as the most beginner-friendly distro since it ships a simple Gnome user interface, and user-specific Apps upon installation.
Currently, the Ubuntu 20.04LTS (Long term support) is the most recent version of the operating system you can easily download and install on your computer.
Given the fact that Ubuntu is based on Debian, you can install a wide range of applications on your computer with an upper advantage of running Windows applications the same you would on Chrome OS.
Ubuntu is easy to install on your computer and can be installed alongside Windows OS or macOS. On installation, it ships with starter applications like Firefox, Libre office suite, Thunderbird email client, Skype, and Rhythmbox media player.
To download Ubuntu, simply visit the distro's main download page and choose your preferred flavor that ships with GNOME as the default desktop environment. However, several versions also exist with KDE, Mate, Xfce environments that can also be installed manually on your system.
Linux Mint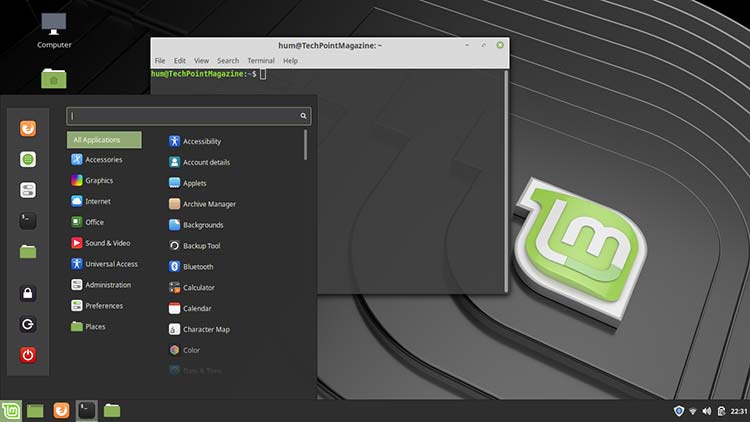 Linux Mint is a beginner friendly distro based on Ubuntu, and its computing experience is highly preferred by users as compared to Ubuntu. With a fast-growing community, the distro developers have dedicated a lot of time to maintain its elegance and user-friendliness.
9Linux Mint is available in three desktop flavors, Cinnamon, Mate, and Xfce. The most popular is Cinnamon because of its similarity to Windows, and so, users switching from Windows often prefer the flavor to any other.
Linux Mint has a rich set of desktop backgrounds, pre-installed applications, and fewer system requirements making it compatible on even old Pentium processor computers. Additionally, the stacking on Apps under categories makes Linux Mint Cinnamon a great flavor for beginners with a straight forward menu.
To download Linux Mint, simply visit the Project's main website Downloads page to choose your preferred desktop flavor.
Zorin OS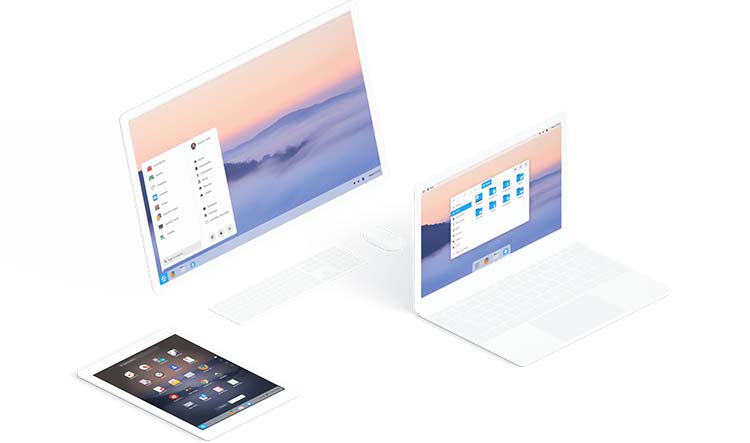 Developed by Zorin, the distribution is based on Ubuntu and was developed in 2009 with an aim of merging great performance and user-friendliness for beginner Linux users. Its desktop flavor has a Windows 7 texture to it, and this eases the learning curve to migrating Windows users.
Zorin OS is available in 4 flavors, Core, Lite, Education, and Ultimate editions. Apart from Ultimate which is prices at $39 to help the project developers, all other flavors are free.
Zorin Core comes ships GNOME as its default desktop environment, then Lite ships Xfce as the desktop environment, as Education and Ultimate ship both GNOME and Xfce selectable on installation.
To download Zorin OS, simply visit the project's official Website to get an ISO image of your choice and install it on your computer as per system requirements. For low CPU systems, Zorin is a great distro to run with vast applications like Wine and PlayonLinux as attractive services.
Manjaro OS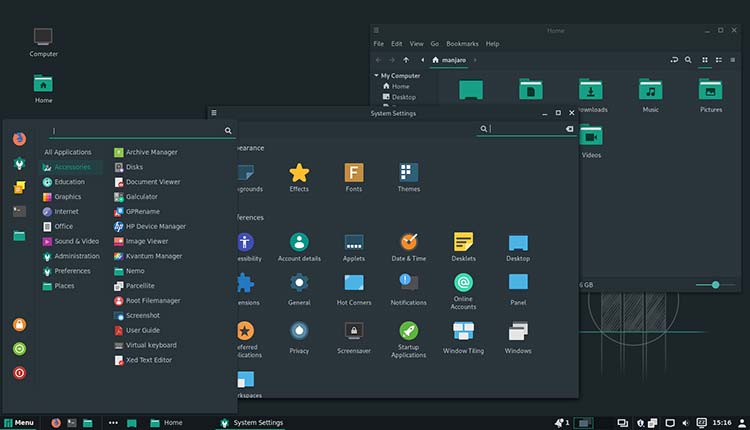 Based on Arch Linux, Manjaro OS is one of the best beginner friendly Linux distro with easy accessibility and environment friendliness. Given the fact that Arch Linus is rated non-beginner friendly, Manjaro OS is the desktop variant developed to make its underlying core easy to use.
Despite it being highly stable and very fast, Arch-Linux is considered highly complex for beginner Linux users. Manjaro OS is based on Arch-Linux and incorporates its positive features with easy accessibility and user-friendliness.
Manjaro has 3 desktop environments Gnome, Xfce, and KDE plasma. Upon installation, Manjaro auto-detects all hardware components and installs necessary applications and rivers contact to its mother system 'Arch Linux' where you have to install each component separately.
To download Manjaro OS, simply visit the Project's main website to get the latest IOS image for installation. Once Installed, Manajor ships default applications like Firefox, Libre Office, Rythmbox, among others.
What do to before Installing Beginner Friendly Linux Distros on your computer
In case you're new to Linux, download your preferred Linux Distro, burn it on a Flashdisk or compact disk (CD), then Enter your computer's Installation mode to run a live version of the operating system without actually installing it.
By this, you'll be able to access the operating system without making any changes to your computer, nor even installing the distro until you make a choice.
But once you're ready with the best operating system you prefer, then, back up your computer's files if you don't intend to dual boot with an already existing OS like Windows in order to limit any data loss.
Otherwise, all Desktop Linux distros are great, and depending on what catches your eye faster, you might want to consider a blend of Elementary, Ubuntu, or Linux Mint as your next computer operating system built with security in mind. And so, don't expect the Term 'Computer Virus' to even knock by your Login window.