Huawei Harmony OS has in recent times emerged as one of the best mobile operating systems that will join the Android, IOS, Windows, and Kai OS league by 2021. With Huawei best known for being a leader in IT and Telecommunications equipment, its Harmony OS project shines as a fresh opportunity to fasten its mobile division.
Well, the whole idea of Harmony OS reached the public eye when the US Government added Huawei to an entity list banning it from doing business and collaborating with US companies based on Cyber and National Security grounds.
On 16th May 2019 when the Trump Administration penned Huawei on the entity list, the Shenzhen based brand swiftly geared up its Innovation team for a Plan B. In this case, Android limitations were expected, and so, the birth of HongMeng/Harmony became an opportunity.
The actual Genesis of Huawei Harmony OS
As early as 2012, rumors had started moving that Huawei was developing its own operating system to compete with Android and iOS which were the leading mobile solutions at the time.
However, the company dismissed all claims by noting that the software in development was just a fallback option just in case their access to Android APIs was shadowed, and that, the operating system in development would only work on Internet of Things (IoT) devices like Smart TVs, Appliances, wearables, and self-driving cars.
Since then, the operating system didn't have a name, and it was never taken as a top priority by Huawei since the company was a core contributor to the Android open source project. Well, on 24th May 2019, Huawei trademarked "Hongmeng OS" and by July "Harmony OS" was also registered.
Once the Operating System became legal and official, Huawei confirmed that China will have first-hand access to the new solution before the rest of the world does. Though both Hongmeng and Harmony OS were trademarked, the company noted that both variants are the same.
So, on August 9, 2019, Harmony OS officially premiered as the software for the Honor vision series of Smart TVs. And on 1st September 2020, Harmony OS 2.0 was announced with a beta version released on 10th September 2020 for use on smart TVs, wearables, and devices with at least 128KB of free space for Installation.
Focusing on the future, Huawei Smartphones will be able to run Harmony OS by early 2021 with the beta version of developer tools expected to be made available by December 2020. With over 200million devices expected to equip the operating system by 2021, It's one to watch out for.
What is Harmony OS anyway?
Harmony OS is a free open source microkernel-based operating system. Through microkernel technology, the operating system is able to work on different hardware in a fashion similar to that of the popular Linux Kernel.
By Creation, the operating system has four core features which include unification, smooth functionality, security, and continuity as key goals to sustain its presence in the open source world.
If compared to Android, Harmony OS packs improved security features since Huawei has for years been a core contributor to the Google-led Open source project.
Unlike Android, security is employed at the Kernel level with no direct access to terminals making it the first OS to equip formal validation methods in contrast to traditional validation methods on Android.
In fact, Chinese Manufactures like Oppo and Vivo have tested Harmony OS and reported a 60% faster ratio as compared to the base Android Operating System. But once made available, Huawei Smartphones will have an upper advantage with the ability to switch to Harmony within 1-2 days.
By the same fashion, Huawei Mobile Services (HMS) is a software suite designed to replace the default Google Mobile Services (GMS) suite which includes YouTube, Gmail, Maps, Chrome, and Playstore as core services.
With HMS, users will be able to connect almost all Harmony supported devices for easy usability. Additionally, developed applications will be able to work across all harmony powered devices with no target device limitations by developers, this means, apps will be cross-device compatible.
Why you should be excited about Huawei Harmony OS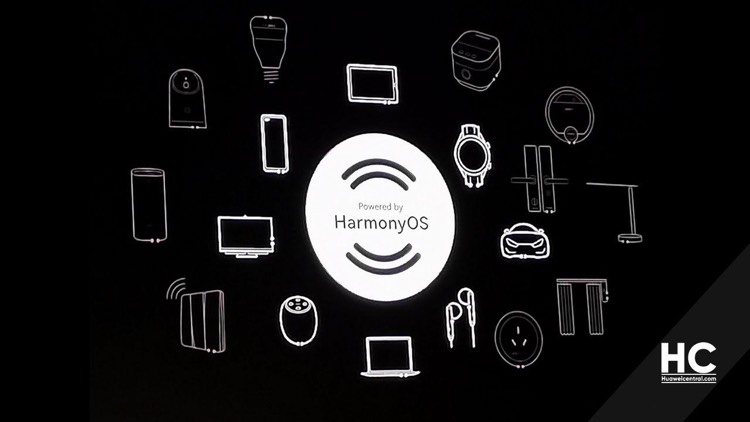 Several working experiments have so far been published in support of Huawei Harmony OS. Recently, the OS was shown in action working on Smart Home appliances with direct control from a Harmony powered Smartphone in server-client fashion.
This means you will be able to summon your blender to make juice from your in-jar contents, be able to turn off your lights, control the refrigerator freezing levels, all using your Harmony powered smartphone.
But once launched and deployed to the public, Harmony OS is expected to put up a podium scale between Android and IOS with user productivity, efficiency, and security as a default concern.
This will attract a change in operating system standards forcing Android-powered releases to bring to play newer features and upgrades to work in-line with the new Harmony inspired level.
So, despite Huawei Mobile being a high-end Smartphone manufacturer with its Honor division serving as the midrange variant, the company will make its operating system available to other Chinese manufacturers like Xiaomi, Oppo, Vivo who may ditch Android in support of the new platform.
Considering the fact that Huawei Mobile services (HMS) will be braced in China where Google Mobile services (GMS) are blocked, the wide rollout of Harmony will not only introduce a new platform, but also a new way of interacting with apps on the platform.
Henceforth, you should be excited to see what the Huawei Harmony OS ecosystem will equip by in 2021 when it becomes readily available for Smartphones and other Smart devices.