Facebook ADS are a popular keyword on the World's biggest social media platform. Given the fact that a majority of the World's Netizens (Internet users) have a Facebook account registered in their names and location information tagged to their profile, It's an opportunity for business owners to grow and reach new audiences by a click of a button.
Since 2004, Facebook has taken a leap into the Digital ADs space with a bullish lead as the easiest platform to twinkle for swift AD deployment. It's by this standard that Digital Marketers consider it the most efficient for Businesses.
In light of the current COVID 19 Pandemic, Technology has become an indispensable part of society with Social Media acting as a spicer to Internet addiction. By this fashion, several businesses have embraced Facebook and Digital ADs to widen their audiences from just physical availability, but should you jump on the Wagon? We find out.
How Facebook Ads can help your Business grow
Facebook ADs are a form of advertisement created by Business Pages on the Blue Platform to serve to assigned audiences based on user activity, demographics, profile information, browsing preferences, and devices.
Each time before you diving into creating a Facebook AD, it is imperative for you to consider your goals, objectives, target audience, overall budget, creatives, and schedule for your desired AD.
Once your goals and objectives are described which could be: Page likes, In-store visits, More Website Visitors, webinar registrations, App Installs, Job Postings, or Business Calls and Messages. Facebook then allows you to craft and upload AD Creatives in-line with your goal.
AD Creatives consist of Graphics (Video/Images) and Text. Once propagated, you can then choose a target audience based on user demographics, profile information, and browsing behavior. This alone would help your business target and re-target old new customers.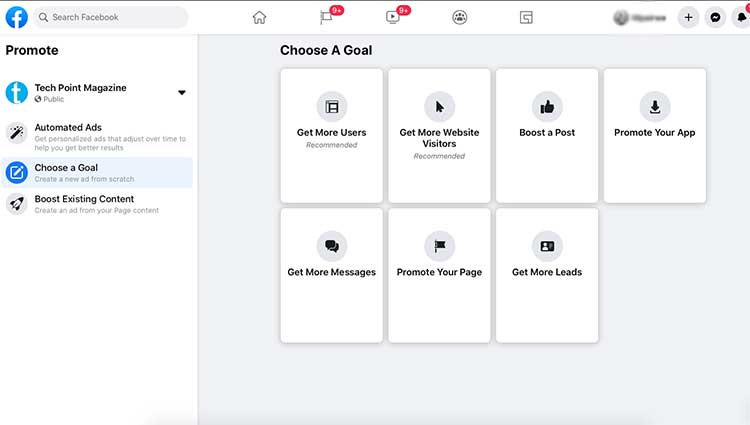 In the case of Web visits, you should install Facebook Pixel –– a form of analytics code that records your conversions from YouTube to optimize and build audiences for future AD placements and run remarketing campaigns.
So, with flexible audience segmentation –– choosing your ideal target audience that will see your Facebook ADs. As an advertiser, you can further upload existing customer data based on presented parameters to further strict your audience for better results.
Next up, once you choose your daily and overall Budget for your ADs to run. Facebook only gets to charge you if and only if your target users perform actions inline with your campaign goal. This could be more in-store location inquires, business calls and messages, more website visits, or simply impression-based awareness.
Hence, results will vary based on AD clicks, engagements, frequency, impressions count, and direct conversions based on your described goal. Therefore, you overall AD Spend is deducted based on user actions towards your campaign which is important for your business and helps realize more Returns on AD Spend (ROAS)
Why Facebook Ads anyway?
Currently, Facebook lies 5th on the list of the fastest-growing social media platforms in the World behind TikTok which leads the pack, Snapchat, YouTube, and WhatsApp. This can be attributed to the rise in data-commerce accusations along with niche features on platforms like TikTok.
But still, Facebook serves as the biggest social media platform in the world with over 2.7Billion monthly users as per results from the 2nd quarter of 2020. So, this makes Facebook a perfect platform to advertise-on in coalition with other search and Display providers like Bing, YouTube, and Google.
Additionally, the platform is one of the most cost-effective advertising portals with many AD formats and options available for pages just like other Digital AD platforms like Yahoo, Google Ads, and YouTube Video Ads.
Hence, with a minimum budget mark at $1 (Approx UGX 3,600) per day, Facebook is an ideal platform any advertiser or business can leverage with ease and maximize their Return on Investment (ROI) on top of loyal customer leads.