Airtel TV is a Tv and on-demand entertainment video streaming App for Airtel Smartphone users . On the other hand, YOTV Channels is a TV and on-demand entertainment video streaming app for Smartphone users. Both apps are available on the Google and Apple store.
However, the major difference between the two apps is the ability to stream with data and no-data (Zero data) where Airtel TV uses the former as YOTV cruises with the latter model.
The two apps have grown in popularity for their Ugandan-crisp content allowing users to watch live TV channels without any PayTV subscription or decoder needed.
Since both Apps have almost the same local channels and differing in on-demand content, choosing the best to install on your Smartphone requires a feature by feature balance and expenses factored into play.
Subscription
Airtel TV is a zero subscription TV streaming service, but a data-required App. This means, you don't need to subscribe to any packages to use the app, but you need data to stream content on the App.
The App is 100% free and limited to Airtel users only, meaning you can't stream content if connected to a VPN or another network.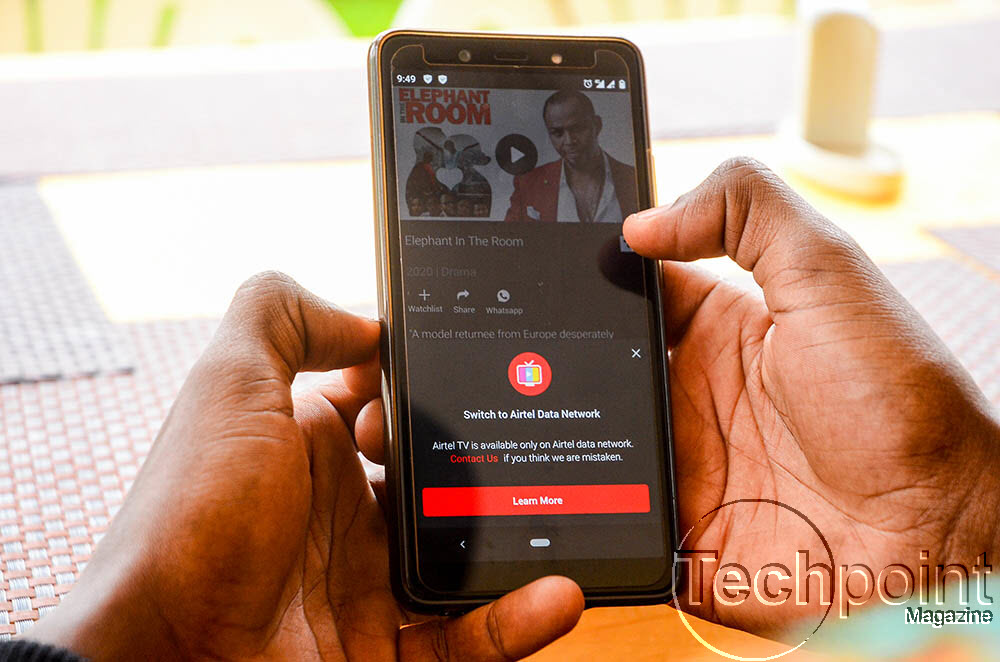 On the other hand, YOTV Channels is a generic streaming App partially affiliated to MTN due to their recent partnership to create subscription packages for less on a Zero data model.
This means you need to pay for a subscription package to use the App, but don't need data to stream/watch content on the App.
With YOTV, subscription packages are only available to MTN customers, though you can pay and use the service even when using a different network like Africell, Smile or Lyca Mobile.
Layout
Both Airtel TV and YOTV channels have responsive layouts that attract user attention when streaming content. However, the two differ in content layout, Airtel TV has a drawer layout, and with featured, Shows, Movies and Live TV as the active tabs a user can choose from.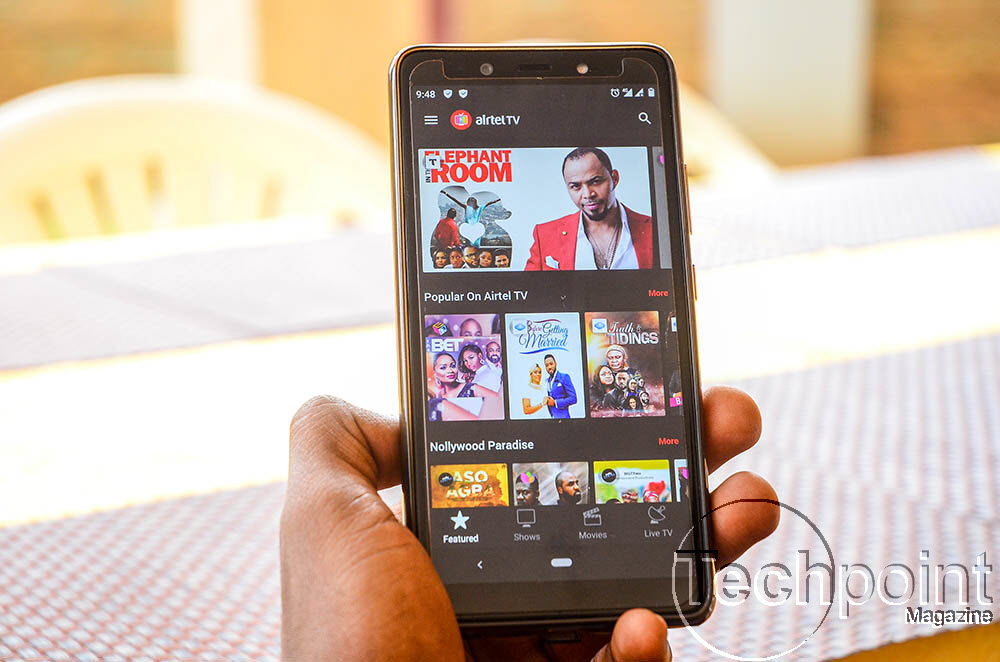 Likely, YOTV has a landing layout with multiple tabs housing a Home,TV,VOD (Video on-demand),Recordings and Account menus a user can choose from. Identically, both Airtel TV and YOTV have a search form a user can use to locate videos by keyterm.
Data Consumption
While Airtel TV uses mobile data to run and stream all content on the App. YOTV is Zero-rated and doesn't require any data to run and stream content. This means Airtel TV consumes the same amount of data you'd use to stream YouTube videos as YOTV will run without any data needed.
Number of Available channels
Both Airtel TV and YOTV allow you to stream all free to air local TV channels within the App. But the two differ on the Video-on-demand side with different video categories available to watch within any of the Apps.
YOTV features MunoWatch__a Ugandan translated movies channel that allows you to watch movies by top VJs in Uganda like VJ.Junior, VJ.Jingo among others on top of other channels featuring Nollywood, Hollywood and Soap movies under VOD.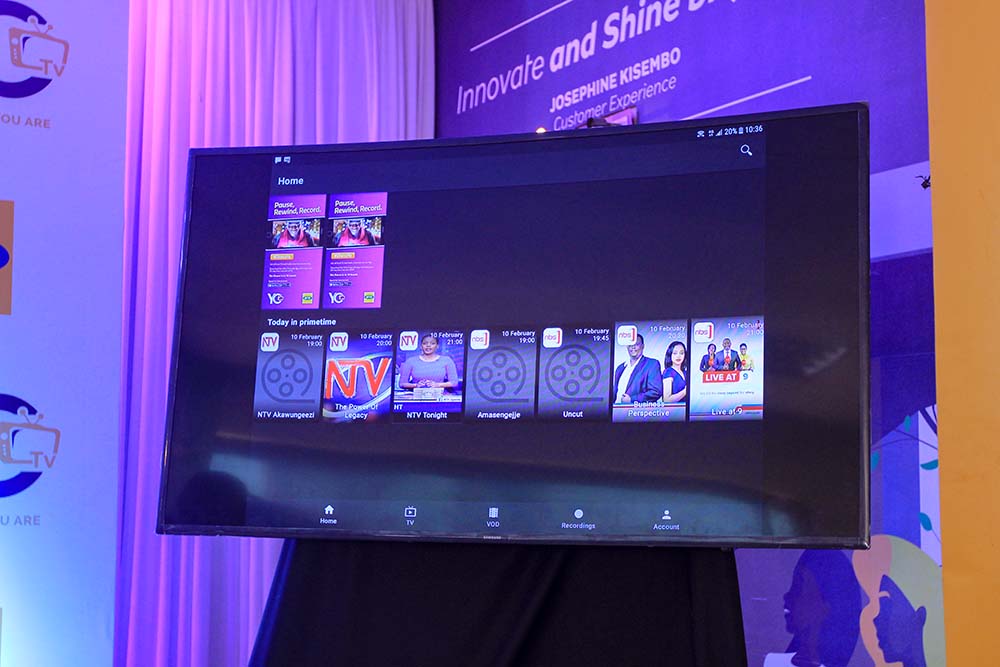 Airtel TV, on the other hand, doesn't house translated movies, but has Nollywood, Hollywood, and soap movies just like YOTV. In simple terms, Airtel TV is more like Startimes App dressed in the telco's colors.
On a lucky patch, YOTV features Live Radio under its Live category. This means you can listen to FM Radio Stations using the App in case you're not streaming videos. On the contrary, Airtel TV doesn't have radio support, but full video support.
Extra Functionality
Pause, Rewind, Record, is the YOTV Channels slogan representing the App's ability to pause Live TV, rewind Live TV in case of a missed scene and record to save on your Smartphone's memory. This means you can watch 7 pm news at 10 PM incase you missed watching them.
Airtel TV on the other hand strictly allows you to watch and stream Video content, we realized no extra functionalities on top of the regular streaming procedure. This means, you watch content the same way you would on a TV by following your program guide.
The Best App to Choose: YOTV Channels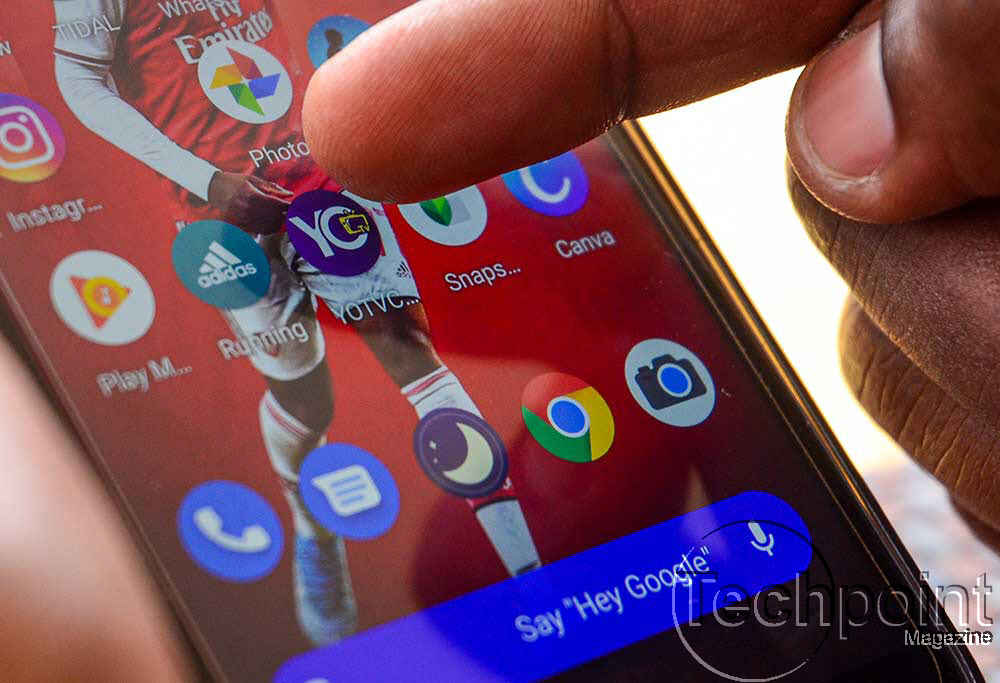 With the ability to pause live TV, watch already streamed Live TV programs, Record for better storage, on top of paying only a monthly subscription and stream with no-data (ZERO data).
YOTV is the best choice to stream LiveTV, Live Radio, and On-demand Content since you don't need data to run the App on top of extensive features and ability to stream with any network connection.
On the other hand, Airtel TV misses catchy features and requires data to run in a country where data is considered expensive on top of being a necessity. More so, since the App only runs with Airtel data, it means you can't utilise offers like Don't be cheated. So, YOTV beats Airtel TV.