MTN Freedom Data Bundles that don't expire are a new talk in Uganda with the Yello telco revamping its offers with more data at affordable prices. Dubbed MTN Freedom, you can buy 1GB for as low as UGX 5,000 and the data never expires until you hit the 100% usage cap.
As a matter of fact, with MTN Data bundles that don't expire, you get more freedom to use your data package at any time you wish without any limitations on when and where. With normal bundles, you must use loaded data in the shortest time possible before it expires based on its active timeframe which could be 24hrs, weekly, or monthly.
Well, to get started with MTN data bundles that don't expire in Uganda, you need to have a Smartphone as a prerequisite to download the MY MTN App required to activate your preferred package. Unlike regular bundles, you won't be able to activate non-expiry data bundles using USSD codes, instead, you must install the MY MTN App, and here is how you can buy and activate MTN data bundles that don't expire.
How to activate MTN Freedom Data Bundles that Don't expire
Download and install the MYMTN App (If not installed).
From your applications menu, open the MY MTN App.
On the main app dashboard,tap Buy on the bottom menu.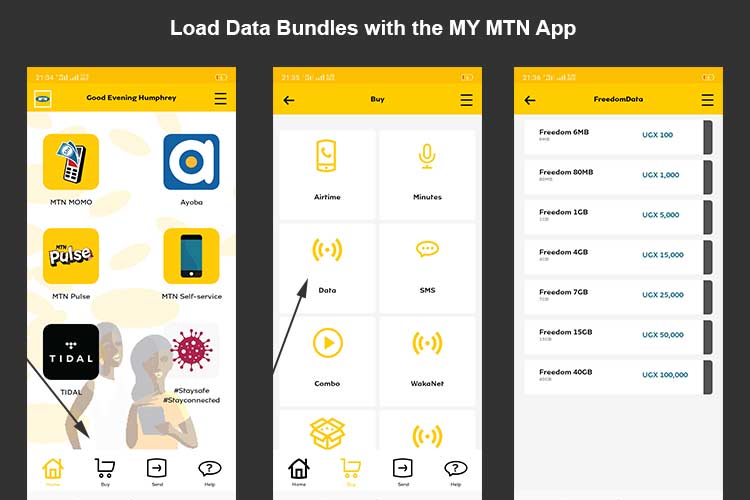 Then, select Data on the list of options from the Buy menu.
Then, choose Freedom Bundles (option 8).
Once selected, choose your preferred no-expiry data bundle.
Depending on who which number you're loading data to, select Me, or Someone Else.
Tap Continue, to Proceed and enter your Mobile Money PIN.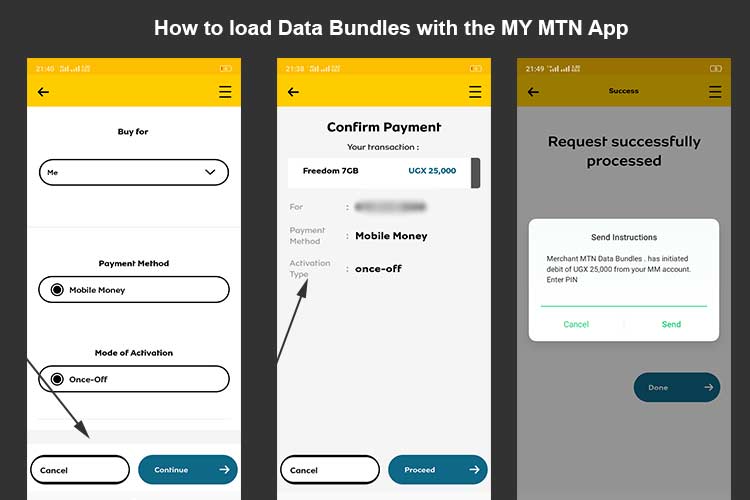 Once you approve payment via MTN Mobile Money, your data bundle is activated.
DONE: You just loaded an MTN Data Bundle that never expires
When you buy and activate a data bundle that doesn't expire, your data connection will always be active until the bundle gets used up with a 100% usage notification. But similar to normal data bundles, data usage, and connection speeds remain the same.
So, the next time you choose to activate a data bundle, choosing one that doesn't expire could give you more time to do more for less.