Gsuite is now Google Workspace as a fresh model by Google to rank up in Business solution circles. With Google Meet currently trembling in the same circle as Zoom, Microsoft Teams, and Skype, the need to stay in line with current trends has attracted a change in the whole Gsuite setup as we know it.
Unlike previous changes that have always ended with scrapping off services, first was Google Hangouts, then Google Plus. The alteration of Gsuite to Google Workspace instead brings a catalog of new features designed to enhance user experience.
According to the Google Vice president Javier Soltero, the new name reflects that Work life has changed from the yesterday norm of physical workspace. "work isn't happening in a physical space that's called an office anymore", and so, the need for a redefinition in tools used is a must.
Also, Javier noted that Google has no intention of deducting 3rd party apps support in the new Google Workspace. Instead, with the new integrations, Google hopes that users will start using more of its services instead of key alternatives like the fate with video conferencing.
Google Workspace: Whats really new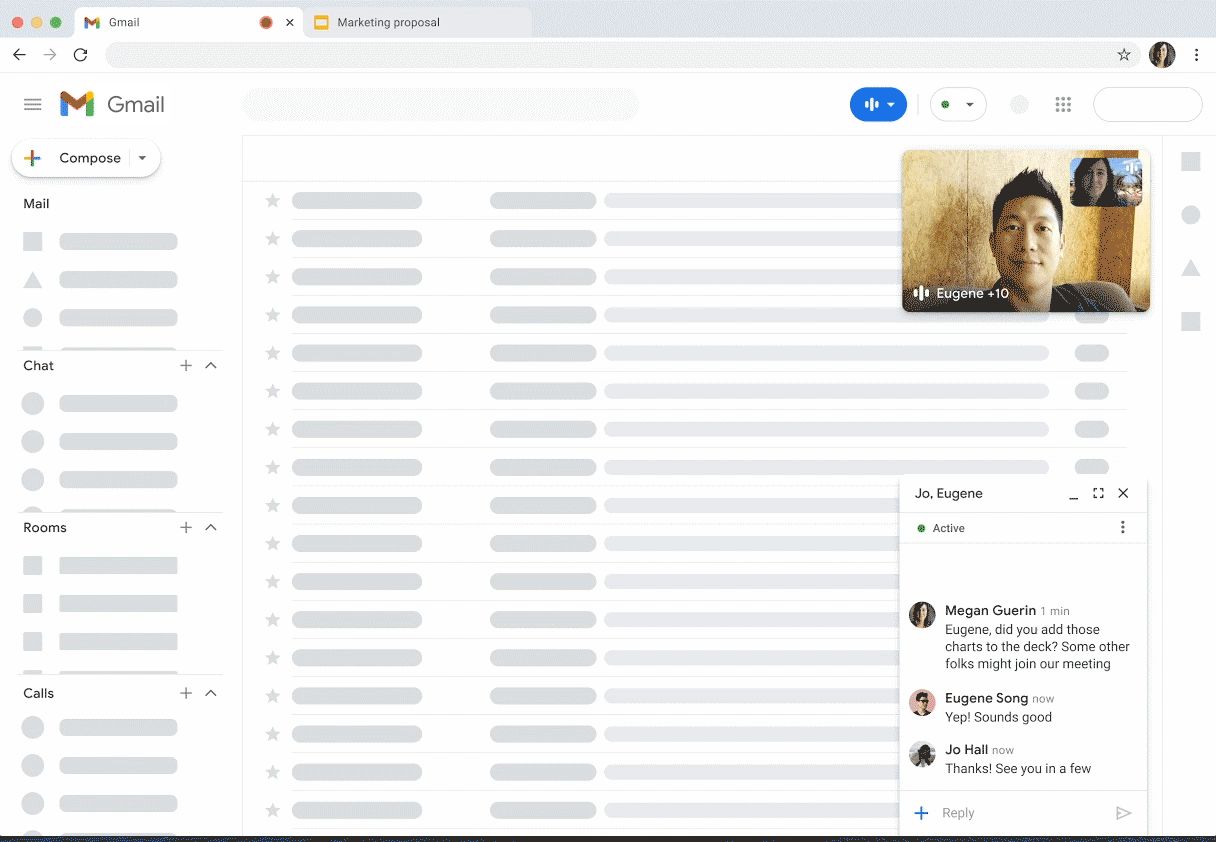 Apparently, Gsuite comprises of Google's top services offered on an Infrastures as a Service (Iaas) model. Gmail, YouTube, Docs, Drive, Calendar, and Meet all make life easier at a cost for premium business users and less features for the free public domain.
By the same standard, all Gsuite services are now packaged as Google Workspace with new features mainly tamed at the integration of platforms. With Workspace, Google wants you to read your emails in the same tab where you're having a meet conference going on.
Aimed at integrating products to work better together, you can host a Google Meet session, preview linked Docs, Sheets, and slides without opening a new Tab, but stay within a single Gmail window.
Additionally, users are able to collaborate on documents within a single chat room making it easy to work together. On top of that, a new feature dubbed "Smart Chips" notifies you when a user outside your organization mentions you '@' in a chat or document.
Summary of the new Google Workspace Features
Smart Chip "Get notified when you're mentioned in a document"
Picture in Picture Mode " Participate in a Meet session or edit documents in a single Gmail tab"
Preview and edit Documents in Chat Rooms
Collaborate with Guests in Chat Rooms
New (Gmail, Docs, Calendar, Meet) icons and design
By pricing, Google Workspace features a new business plan priced at $18 per user. With the plan comes improved security features, management controls including vault and endpoint management.
In the coming weeks, a pinch of Google Workspace features will also be shipped to non-workspace users routing through the public domain in a bid to attract users from competitor services like Microsoft and Zoom.