By far, Youtube is the best video sharing platform available on the Internet. Its growth can be attributed to the fact that Google runs the platform alongside its suite of mail, docs, search, cloud and other free public services available to its users. By default, YouTube is free to use and the platform attracts millions of users every day with almost every Android smartphone having the Youtube App as one of the most used Apps.
Well, the more you use YouTube, its the more data about your watch behaviour is collected. In a multi-user scenario, if your account is used by family members, chances are that you'll always be recommended videos to watch depending on what they stream using and not what you would like to watch.
So, it's a safe practice to always clear your YouTube watch history to limit the amount of recommendations and data hosted about your account. In fact, Youtube treats each user account as a separate entity to recommend specific videos and ADs (advertisements) based on what you love to watch on the platform.
Luckily, it's easy to delete your YouTube watch history as a way to clean your account status and limit the amount of data you're giving away to advertisers on the platform. To get started, you can delete your YouTube watch history on both mobile and desktop without any 3rd party tools needed to fully clean up your account.
How you Delete your Youtube Watch History
First, you need to sign in to your Youtube account in order to access your dashboard and history. In cases where your YouTube account is a host to multiple Youtube Channels, simply login to a specific channel whose watch data you'd like to erase. Once logged in, follow these steps to easily clear your data on both desktop and mobile.
On Desktop
Visit YouTube.com
On the main page, locate 'history' on the main left dashboard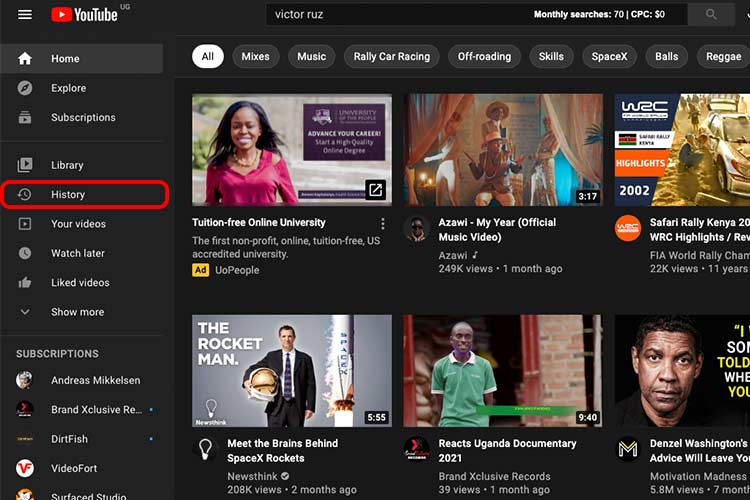 A Right pane will open with 'Watch history or 'search history' you'd like to erase
Choose Watch History and click the Clear all watch history recycle bin option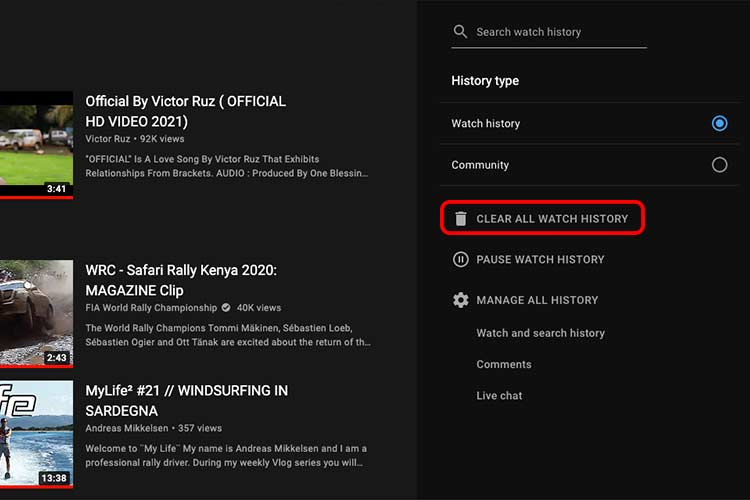 A confirmation pop up will show up, click Clear watch history to confirm the deletion of your Youtube watch history
DONE: Repeat the process every after a few months to clean your account of any unwanted recommendations
On Mobile (Android | IOS)
From your Apps list, locate and open the YouTube App
Then, click your account profile photo in the top right corner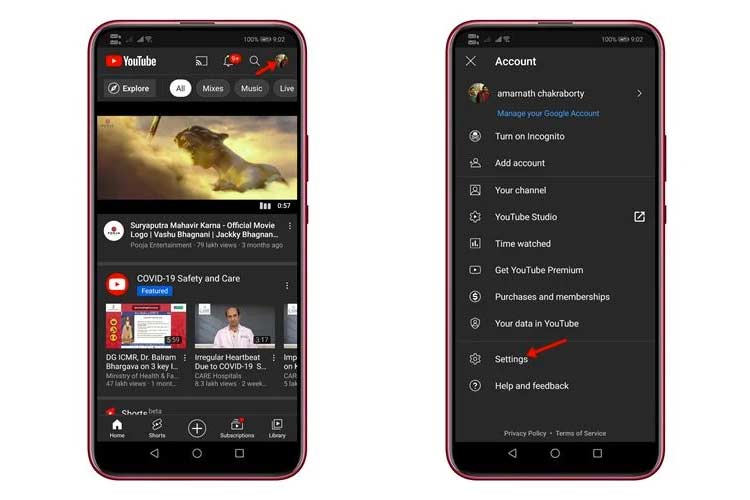 A list of options will show up, locate and click Settings
Under settings, locate and tap History and privacy
Now, tap Watch history, then confirm deletion by clicking clear watch history on the pop up prompt.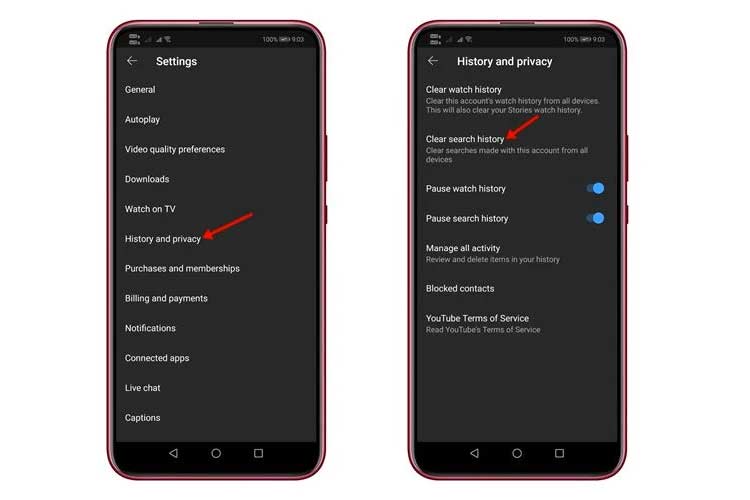 DONE: Your Youtube watch history will be deleted and your account refreshed.
Periodically, it's safe to delete your Youtube watch history in order to limit what data is hosted about your account. This data can be used by advertisers to know the kind of videos your love to watch, and for how long you watch them in order to target you with the most suitable ADs. So, once in a while, think about clearing your Youtube watch history as a way to keep your account green.