Microsoft Teams has officially rolled out new personal and video calling features to make it easier for users to communicate with each other. With key focus on personal chats, Microsoft Teams plans to stage itself as another alternative to WhatsApp, but with a video conferencing texture to its overall functionality. This is due to user privacy concerns on WhatsApp and most recently, new privacy policies have forced users to seek alternatives that front privacy.
Well, the new Microsoft Teams approach fits well as another Instant messaging platform available on mobile and on the web. In a blog post, the company confirms that Teams is switching from a work communications platform to a more personal platform to encourage daily user to user conversations.
Among the new features tagged to the new Microsoft Teams shake-up, personal chatting with contacts, creating to-do lists, scheduling events, and group video calls, stand out as those that will excite users into opting for Teams as a secure and reliable messaging alternative.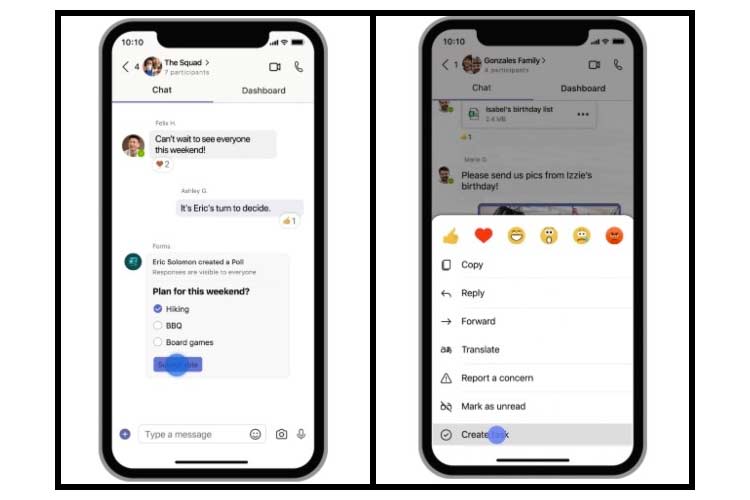 But unlike other instant messaging platforms, to add contacts on Microsoft teams, you can either use an email ID or a mobile phone number to start a conversation on the platform. If a user doesn't have Microsoft Teams installed, they'll receive an SMS message inviting them to signup and install the application.
With video calling, users can make personal video calls for free for 24hours while group calls can be hosted for 60 minutes with 100 participants. In respect to the COVID19 pandemic, you can host group video calls for free for 24hours with 300 participants even when Microsoft announced that the upgrade is timely and may be suspended by the end of 2021.