MTN Kamunye (Smart) Unique features, Specifications and price
MTN Kamunye is one Kai Os powered feature phone that appears and functions in a fashion similar to that of a Smartphone. As a fact, Smartphone manufacturers with a shakedown market share in Uganda are jealous of this phone as per the PR trends it 's assuming in all bulk corners.
The MTN Kamunye phone is an affordable copy that beat our senses with a Smartphone texture embedded on a button layout. In case you're that one person who has always wanted to have an affordable feature phone by your side, then this could be the kind of phone that will hold your breath with no hard spikes to your wallet.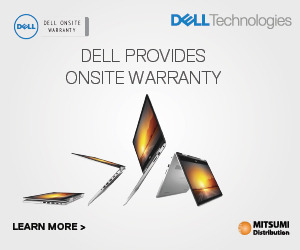 MTN Smart packs a 1.2 MP back and front camera performing on a 1.3GHZ dual-core processor powered by a 2000mAh battery. Not many feature phones cruise with a pile of such features at least not priced below 100,000/=. Nonetheless, here is a snippet of the MTN Kamunye (Smart Specifications).
Network bands: 3G/2G, Dual SIM
Camera: 1.2MP Rear & Front
Processor: 1.3GHz Dual-Core 
RAM: 256MB
Storage: 512MB expandable to 32GB
Battery: 2000mAh (5hours of full performance)
Unique features of the MTN Kamunye phone
First of all, Kai OS powered phones are a rare species since the operating system is a 21st-century development. Majority of phones powered by this great feature operating system are rare in a region like Uganda. Finding one of these would mean, efficiency, reliability, and affordability in one purchase. Amazingly this is just a drop of the unique features packed to MTN's Kamunye dubbed phone.
Imagine a feature phone with Whatsapp, Facebook and Twitter, this is what the MTN Smart packs to its name. The phone's Kai Store allows you to add more apps to the phone with ease and with the best of them all being its Wi-Fi capabilities that allow you to connect to a nearby hotspot for Internet access.
The device further has soft buttons with a well-situated voice recordings button in the center of the directions dial pad. Additionally, its size is just another feature we can't fail to notice with an elegant soft led back flash that can function as a torch or low light camera flash gun, all at a mind-blowing non-discounted price that reminds us of the MTN Fero phone.
Price and Where you can buy the MTN Smart
At only UGX 89,000, you can get yourself a brand new MTN Smart (Kamunye) at any MTN service center which is the only outlet you can trust to get an original copy with ease. You can also buy the phone online from Jumia or another trusted smartphones store like Banana World for an original MTN Smart.
However, as the 2019 phones trend continues to bare more ready fruits ranging from foldable phones to multi-camera versions, we hope to see more Kai OS powered phones taking over the low-end feature market the same way the Yello camp's Kai Os powered phone is already topping charts.