MTN Uganda has today awarded its first bunch of Momo Nyabo Together winners. Having renewed the Momo Nyabo mobile money-driven promotion for the 3rd time in a row, MTN's approach for the reloaded promotion is to reward customers affected by the current COVID19 Pandemic.
In Luganda__a Local language in Uganda, Momo Nyabo translates to Oh My God. Now, MTN Uganda has since the introduction of this campaign awarded hundreds of winners, and today, it has rewarded 2 of its first campaign winners.
The Winners include: 28 year Henry Otafiire – a regular youth business man and Bridget Kitimbo – a laboratory technologist with the Mulago hospital sickle cell department.
Having received calls during the telco's live Momo Nyabo draws, the duo answered respective questions to multiply their Winnings and they both Won on a scale of 4/3 respectively.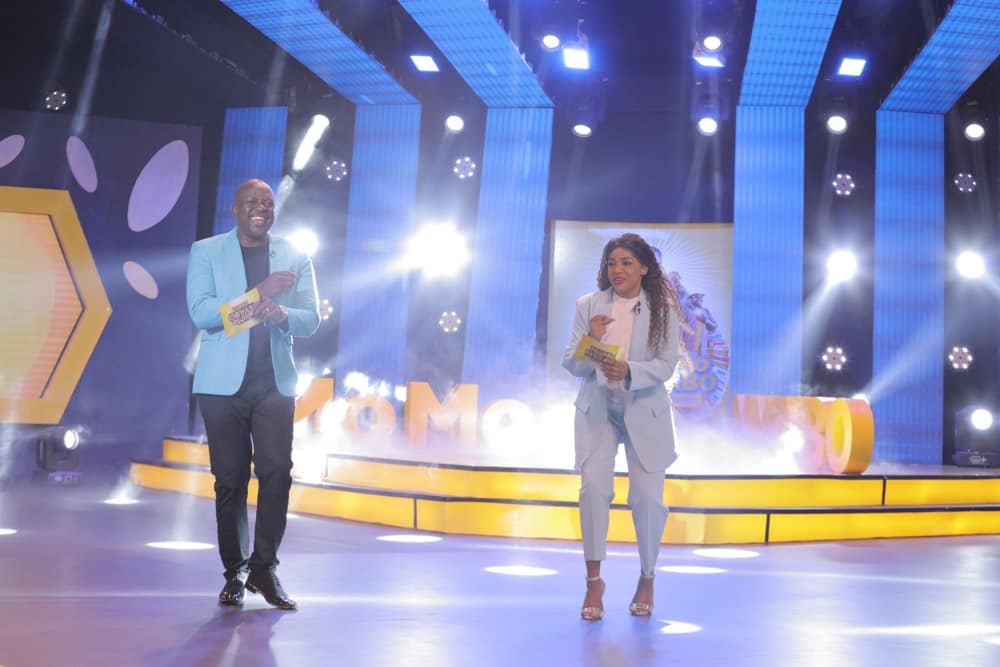 Henry Otafiire with a total win amount of UGX 4,200,000, then Bridget Kitimbo with UGX 3,400,000 could not hide their Joy, but share it with the world while receiving the cash from the telco's executives.
"It seemed like a big joke at first but I have been seeing the Prosper advert on Television so I quickly believed that I was a winner" said Kitimbo
As the campaign continues to build momentum, MTN Uganda's goal is to have hundreds of winners share its total pool of UGX 1.2 Billion. With a criteria of either using the telco's myMTN App or the *165# shortcode, Lucky winners are chosen through a raffle draw run daily and Winners credited with free Mobile Money.