Spotify Free Ads are compulsory if you subscribe to the green-texture music streaming platform without swiping your credit card in the first place. But if compared to other streaming platforms like Apple Music, Tidal, Deezer, and many others, Spotify Free ranks as a great choice amidst the presence of multiple Ads on your playlist.
But the great question of the day is, can you remove or block Spotify free Ads from your music stream? and the answer is yes. However, removing the Ads would be a loss to both the platform and the Artist whose songs you'll listen to for free. This is due to the fact that Spotify Free Ads show up as a compensation for your free listening experience that would have required a premium account in the first place.
Irrespective of whether you're using Spotify on your Smartphone, Playstation, or Computer, Spotify free Ads will pop up each time you listen to 3 or more songs on a single playlist. In the presence of ways you can remove these Spotify free Ads, the best path to consider would be upgrading to premium which costs less as compared to other music streaming platforms.
Aside from an upgrade to premium, and a free 1-month trial, several VPNs come with pre-built Ad blockers that can block Spotify Free Ads. Additionally, Ad blockers also perform well on shrinking the number of Ads that not only pop up in the Spotify App, but also those from other Apps on your smartphone. Nevertheless, here is a list of the best recommendations to remove Spotify free Ads from your music streams.
Ways to Remove Spotify Free Ads from your Music stream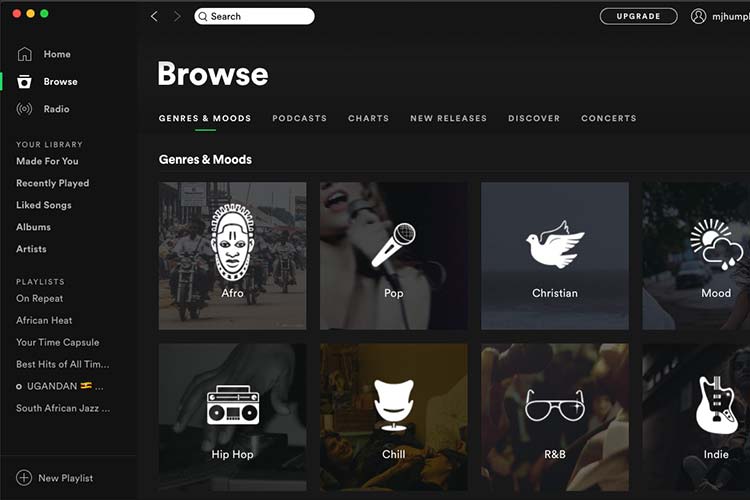 Upgrade to Spotify Premium and get 1 Month Free
For every new user, Spotify Premium comes with 1 month of free premium as an extra token of thanks. If you upgrade from Spotify free, you will be able to skip as many songs as you'd prefer, download Spotify songs to your device, publish public playlists, and say goodbye to Spotify free Ads.
Hence, the best way you can remove Spotify free Ads is by upgrading to one of the streaming service's top tier packages which include duo, family, student, and individual. All these come with 1 month free once you swipe your credit card for registration under your account billing information.
Use a VPN with an inbuilt Adblocker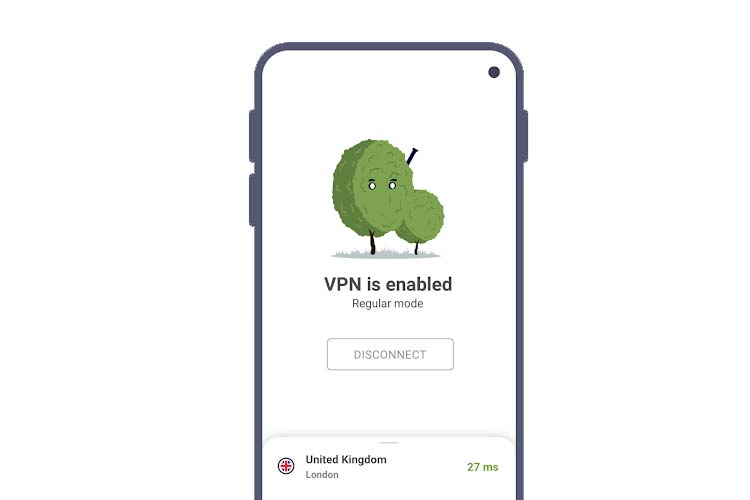 Most VPNs have Adblocker as a mandatory feature to entice users into using available services whether free or premium. But with some VPNs, you may get Adblocker as a premium feature, while other free variants will give you Adblocker features for free without swiping your credit card for payment.
Also, Private DNS Apps like Adguard can twist your DNS settings and block Spotify free Ads once installed on your Smartphone though you may still experience a low amount of Spotify free Ads in your stream. So a VPN or any private DNS App will limit the rate at which you listen to these Ads depending on your virtual country.
Download an ADs removal App (Mutify)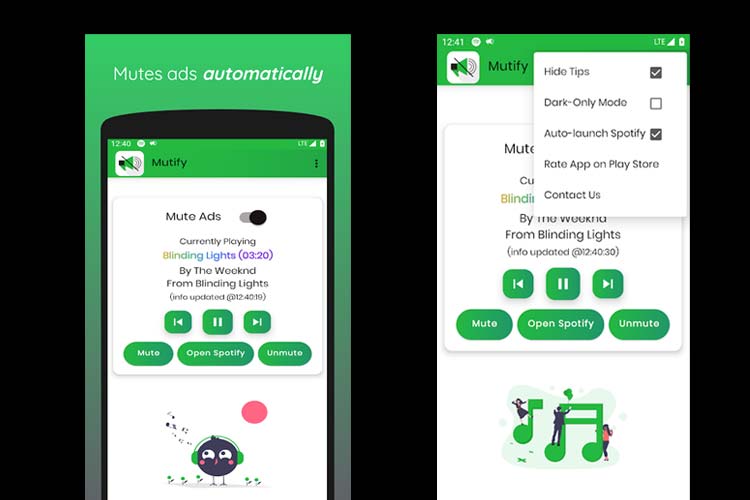 Mutify is one of the best AD removal Apps available on the Google Playstore and Apple store that can help you remove Spotify Free Ads. All you have to do is install the app and click Mute to block Ads with upper functionality on Spotify. However, you can choose any other Ad removal app from your smartphone store aside Mutify to get the job done.
All in All, supporting Spotify as a music streaming platform is a great choice with a free account. But in the presence of automatic Ads, your streaming experience may be disturbing. And so, removing them would be a great choice in light of upgrading to premium as the best choice in order to support an artist's work and Spotify as a music streaming platform. Henceforth, why not play some great music on your Spotify account today since it ranks as the best streaming choice to look up to.