Smile 4G LTE routers are probably not as popular as MTN, Airtel, and Africell routers, but greatly offer transfer speeds and prices that perfectly catch an eye.
Given the fact that Smile Communications is a voice + data provider with marginal offerings in Uganda, the telco's wide network coverage across the country makes it a reliable choice for internet usage.
By internet speeds, Smile 4G LTE routers transmit data packages based on available network bands in an area. All routers support 2G/3G and 4G LTE connectivity that can be set depending on your data usage behavior.
Mobile WiFi (MiFi) is a starter router designed for home and mobile usage on the go. A Smile MIFI supports upto 10 simultaneously connected devices at the same time. In a like manner, the device equips a 3000mAh battery that supports connectivity with an average uptime of 10 hours.
On the other hand, a Smile Customer Premise Equipment (CPE) router is an upgraded variant that supports better network connectivity and multiple users that can be served with over 5 active hotspots hosted on the single CPE router.
As a customer welcome package, all Smile 4G LTE routers come with preloaded data and voice packages. A starter Smile MIFI comes with free 15GB of data for 3months + free unlimited calls for 1 month.
Then, the Smile CPE router comes with free 30GB valid for 1 month + unlimited calls + 10GB monthly for the first 6 months upon top-up of 25GB or more. Nonetheless, below are the features of Smile 4G LTE routers and their prices in Uganda.
List of Smile 4G LTE Routers in Uganda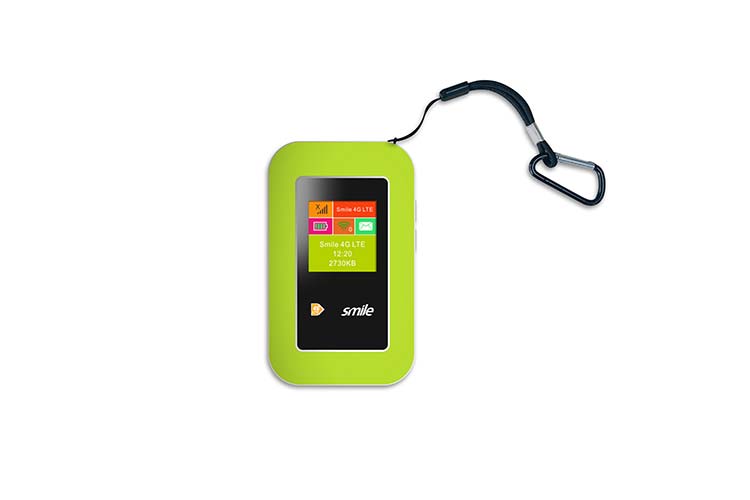 10 User Smile MIFI Router
| | |
| --- | --- |
| PRICE | UGX 123,000 |
| Maximum Users | 10 users |
| On-Board Memory | 32GB |
| Battery | 3000mAh |
Smile 4G 10 User MIFI Router
32 User Smile CPE Router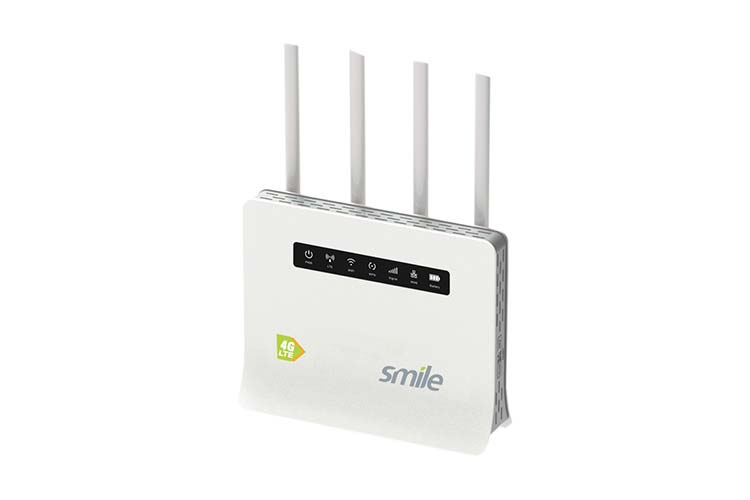 | | |
| --- | --- |
| PRICE | UGX 225,000 |
| Maximum Users | 32 users |
| Features | FTP, File Server, Firewall |
| Direct Power Rating | AC |
Smile 32 user CPE Router
How Smile 4G LTE Routers compare with other telecom routers
If compared to MTN, Airtel, and Africell routers on the market, Smile routers are not any different in performance plus supported network bands. In fact, the telco's listed routers are commonly Huawei models just like those retailed by MTN and Africell.
However, by pricing, Smile 4G LTE routers are affordable just like those offered by the trio. For instance, the base 10 user router is priced at 130,000/= for Africell, 123,000/= for Airtel, and 189,000 for MTN.
Then, the base CPE Router is priced at 280,000/= with Airtel Broadband, 270,000/= with MTN Wakanet, then 210,000/= with Africell as compared to UGX 225,000 with Smile Internet.
Henceforth, the next time you opt to buy a stock WiFi Router, you can opt for Smile 4G routers once you compare offered features and specs with those offered by the rest of the pack.