Uber Lite is a new light version of the main Uber app that now lets riders choose between a fewer resources companion or the main app. After a successful launch in Kenya last month, Uber Lite has crossed over to Uganda today and the new simplified version of the app will save riders storage space and mobile data on non-Friday eve's.
Just like the way Facebook unveiled a Lite app and Twitter joined the league together with Instagram cruising in the same path. Uber Lite is just another simplified version of the old app which is still available for download from all app stores. As a matter of fact, it's only a change of design between the two apps, but the functionalities remain unchanged.
According to Alon Lits, General Manager for Uber Sub-Saharan Africa. The Uber Lite app is simply a request well received from riders about a smaller copy of Uber. It is a reimagined app that hopes to enhance the riders experience and suite all movements from A to B whether in a taxi or a Boda pickup and probably minimizing the mobile network load with 2G internet speeds also usable.
Features of the new Uber Lite app
By the look of things, Uber Lite is the same original app dressed in a few twists to make it a little faster for users with an overall ap size of 4.3MB. However, as Uber joins SafeBoda in presenting a new design to riders,  here are the key features shipped to the new less demands Uber Lite app.
Light on your phone: Uber Lite is less than 5MB to download (that's equivalent to just 3 selfies). A smaller app frees up space for actual selfies and other apps. And, with a 300-millisecond response time (literally the blink of the eye), the booking process is fast even in low connectivity.
Guided Pickups: Uber Lite guides users through the request experience by detecting their current location, so minimal typing is required. If it can't detect your location because of GPS or network issues, it guides you to choose popular landmarks nearby such as the Ndere Cultural Centre (which is how most people in Uganda communicate their location).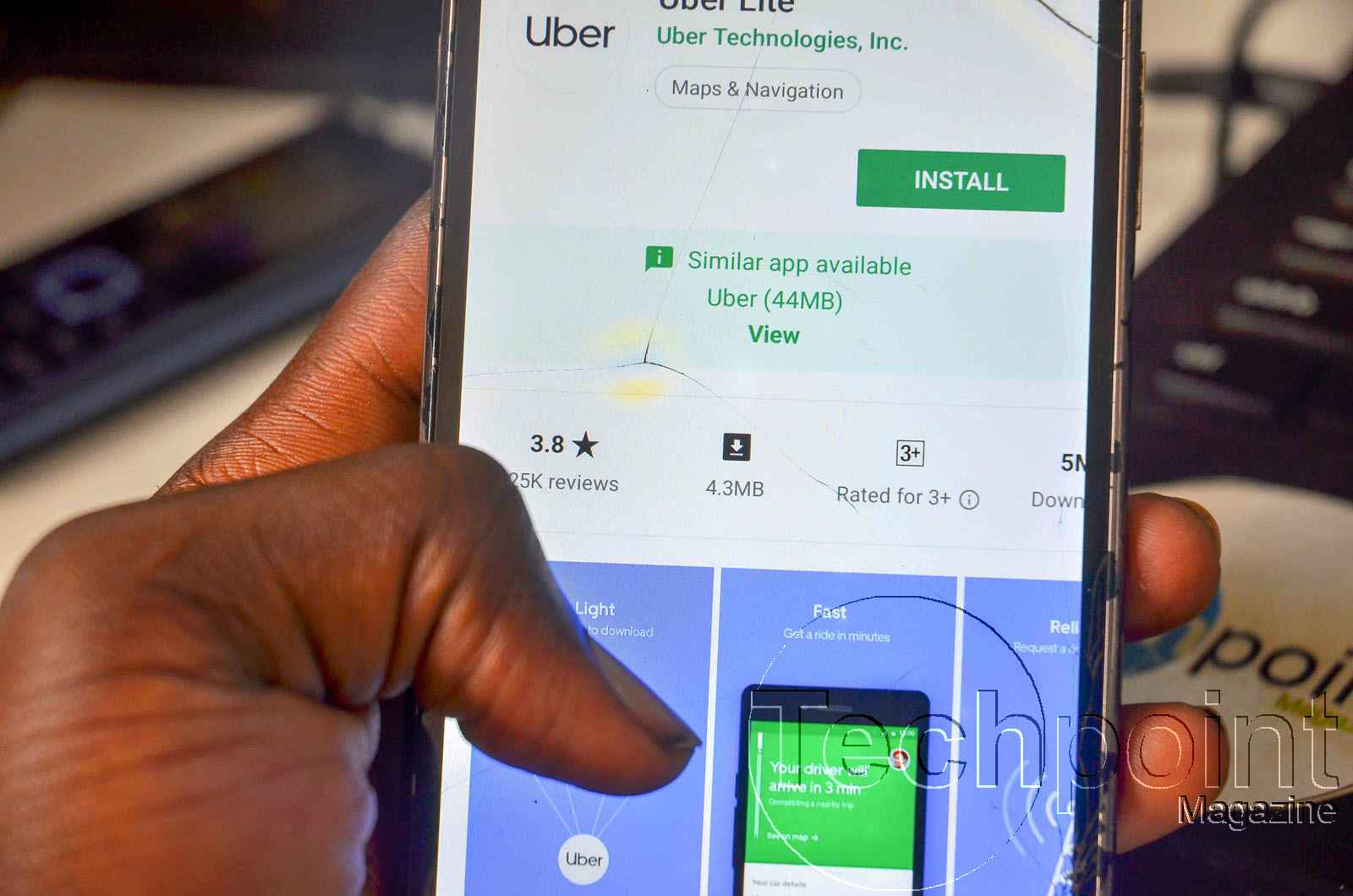 Tap Over Type: Uber Lite makes picking your destination as easy as a tap of a button. Instead of typing where you are, you can choose a nearby point of interest. Additionally, the app stores the city's top places so that even when you are offline, no network is needed for them to appear.
Maps On Demand: To keep the app light and fast, maps in Uber Lite are not loaded by default but are available with a tap when you need them.
Uber Lite Availability
The Uber LITE app is now available for download in Uganda and Tanzania joining Kenya and South Africa that shipped early previews of the app in January. Additionally, the app is a 4.3MB package as compared to the 40MB original version making it a great companion for Android Go owners as well. So, as Uber's new LITE direction inks its competition spikes to the 2Wheel sector where SafeBoda has always ruled due to it's easy to access and Zero data features. we shall try the app to see if it's another LITE app worth to consider.