Digital Communications have redefined and continue to refine the 21st Century, from bridging borders to interactively participating in polls and alot more remotely. Now, the wave has not left TV operators on the same path as you can now catch any program on your Smartphone, Laptop or Desktop computer.
Although the rise of affordability for LED TV Screens is on a bullish streak, coupled with the ability to watch free to air channels without paying a coin for a PayTV decoder. It's by the same fashion that Internet accessibility has now bridged the gap for watching local TV programs.
Popularly, YouTube is a great platform that has been adopted Ugandan TV Stations. Unfortunately, the swift data usage gauge on the platform is not a darling for many attracting a TV adoption streak. But on top of YouTube sits even more alternatives you may consider.
YouTube
Probably the best free option, available on any Smartphone, available on any device whether Computer or Smart TV, YouTube rocks as a popular corner for catching Live TV Shows broadcasted on the Platform.
To use the service, all you need to do is have a list of what Tv Station to watch during a particular timeframe, then hover to the search box sniff for current Live streams.
Visit Youtube (Whether on your Smartphone or Computer)
Access the Search Tab
Enter your Desired TV Station or Program
From the List, select the current Stream
Done: Enjoy Streaming with Live Comments/Chats from other viewers
YOTV Channels App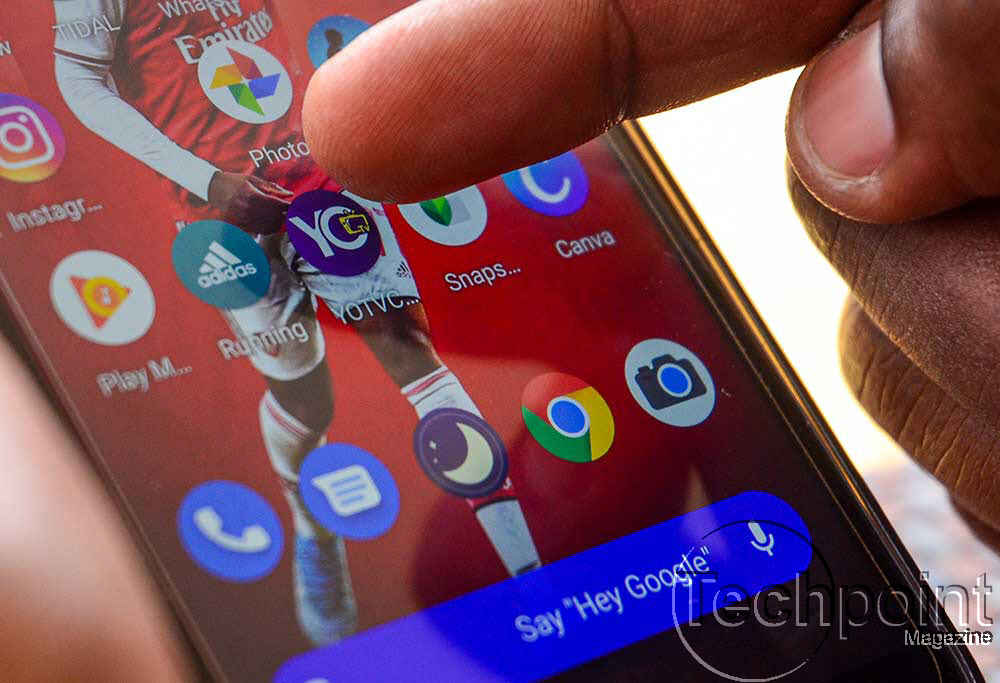 YoTv Channels is an App that allows you to pause, rewind, and play Live TV programs coupled with listening to FM radio stations on the go. With its usage model that allows you to pause, rewind, and record any program of your choice, YoTV is an ideal choice to catch your favorite programs.
Though the service is limited to Smartphones, you can download the App from both the Google and Apple Stores for Android/iPhone users respectively. From the App, you can watch all local TV Channels on top of being data-free (Zero MBs) every month for MTN Customers.
Facebook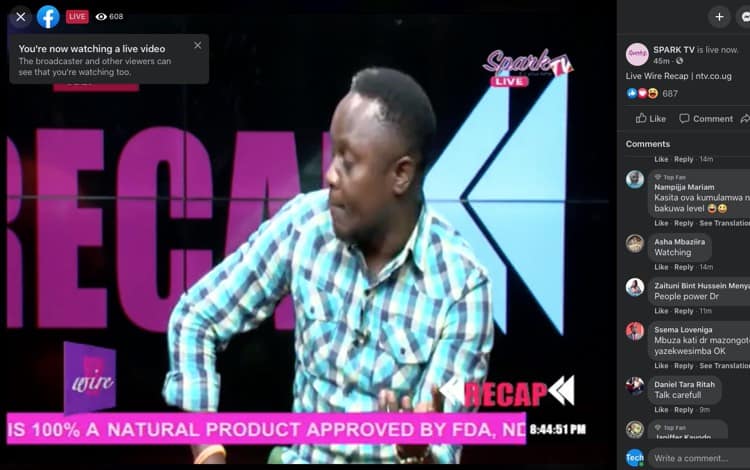 Probably the best platform to catch some of the most popular TV Programs from various stations. Since Facebook is the most used Social Media Platform, Media houses have leveraged the platform by availing Live streams on the platform.
Some of the most popular TV Stations that broadcast Live Facebook stream links include: NTV Uganda, Sanyuka TV, Spark TV, BTM TV, KTV, TOP TV, NBS TV, among others. To watch, you simply have to search your preferred TV station and watch every program aired online.
NBS/NILEPOST APP
Next Media is currently the top audio/visual media house in Uganda. With NBS TV and Next Radio rocking as the brand's top stations, you can watch every broadcasted program by downloading their official App.
Within the App, you can watch NBS TV, read Nilepost news and catch a glimpse of Visual Radio via Next Radio. To use the App, you don't need any monthly subscription fees, and NBS being unavailable on other streaming Apps, you can only watch it through the dedicated Next Media App.
AIRTEL TV APP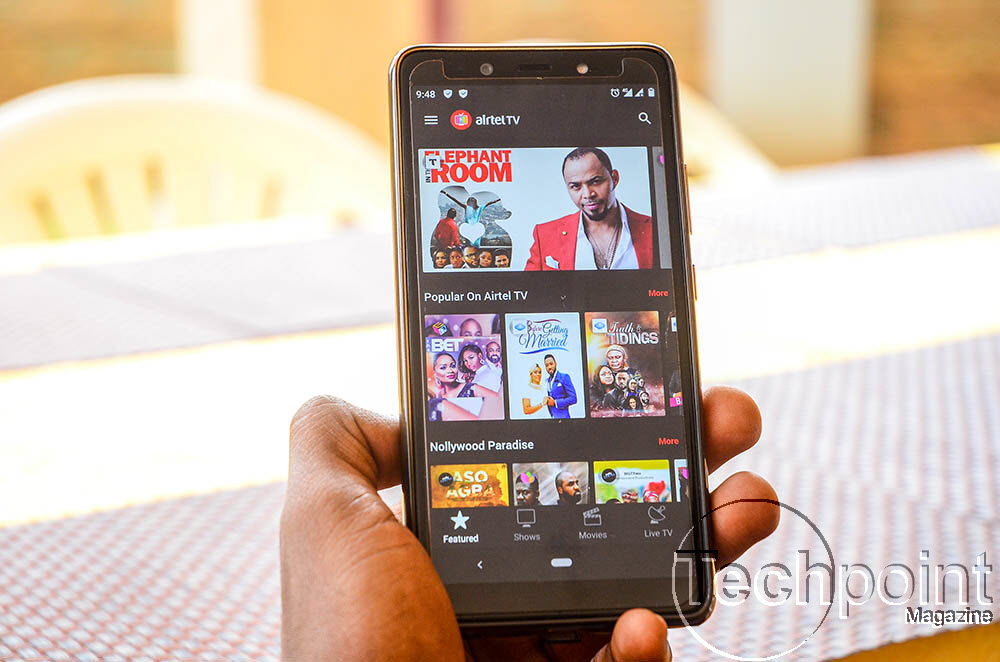 Airtel Uganda, earlier this year launched a custom entertainment App tailored for its subscribers, the Airtel TV App. Through the App, you can watch Movies, as well as live TV programs from both Local and Internal stations.
To use the App, all you need to do is register with an Airtel number and buy Airtel data to stream content within the App. Unlike YoTV which can use any network to stream, but Zero MBs for MTN Customers, you have to battle with data usage while on the Airtel TV App.
PayTV Service Mobile Apps
PayTV service providers have managed to cope with the free-ware competition from Apps like YoTV, and Airtel TV. So, you can use your home-decoder subscription to catch Live TV Programs from anywhere the same way you would at home.
Excitingly, most the providers have managed to scope partnerships with telcos like MTN, Airtel and Africell to Zero-rate their Apps in-order for customers to use Zero-data while streaming programs.
At the moment, below is a list or PayTV Provider Apps available for download on your Smartphone for Android and iPhone users as DSTV further rocks with a Web-dashboard that can be accessed from anywhere.
Startimes App
MyGoTV App
myDSTV App