MTN Senkyu is a loyalty program available to MTN Uganda customers with a redeemable points structure. Replacing the ordinary MTN 1-4-1 Program, Senkyu is the redefinition of a free to join loyalty program you can leverage.
In Uganda, it's safe to assume that the Yello camp always breaks trends and offers first. Same way, Airtel rolled out a similar loyalty program a few years ago and if faired on the same scale as the now rebranded Senkyu, customers would grab more value with a Yello SIMCard.
First, How to join the MTN Senkyu Program
By default, every MTN Customer except Post Paid, and Business subscribers can join the MTN Senkyu Program. However, you're not enrolled in the program unless you choose to join.
To join the Senkyu Program, no minimum account balance is required, but all you need is to note the MTN *141# Shortcode for quick access.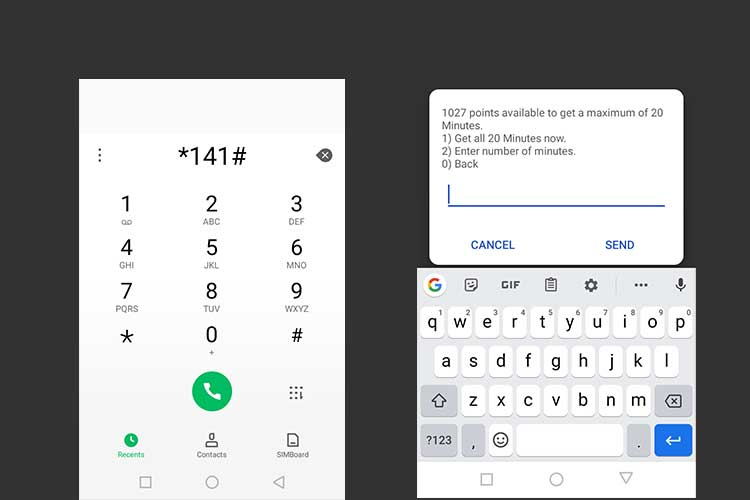 Once you dial *141#, you're presented with a 3-option list to Join, then read the program terms and conditions for a deep overview of what to expect when you approve your membership on the service.
Either way, you can use the My MTN App to access the Senkyu Menu off the main dashboard and easily toggle between join, then the terms and conditions.
Once joined, you can then utilize the Program's hefty offers and accumulate points that can be converted into freebies at no cost.
How MTN Senkyu Points Work
Picking a leaf from the old 1-4-1 Program, MTN Senkyu points are awarded based on your account activity on the MTN Network. In most cases, the more active, the more your points you get.
But unlike the 1-4-1 system, with Senkyu points are rewarded on each and every task you accomplish using your MTN SIMCard, whether buying data or making a mobile money transaction, it all counts.
Accumulated Points work on a 90-day activity timeframe, this means after every 3minths, your points are rounded up to zero for another quarter of new points for your account.
Additionally, you can only redeem points within the 90-day active period, other than that, you can't access and redeem your points once they expire.
This makes Senkyu Points a must-use with no chance of keeping them for future use, say 6minths later. Instead, you have to double-check your current available points at least every month to convert them into available offers.
How you can get more MTN Senkyu Points and redeem offers
You can get more Senkyu points each time you accomplish tasks sing your MTN SIMcard. However, the best way to garner as many points as you can is by transacting more on MTN Mobile Money is the telco's flagship service.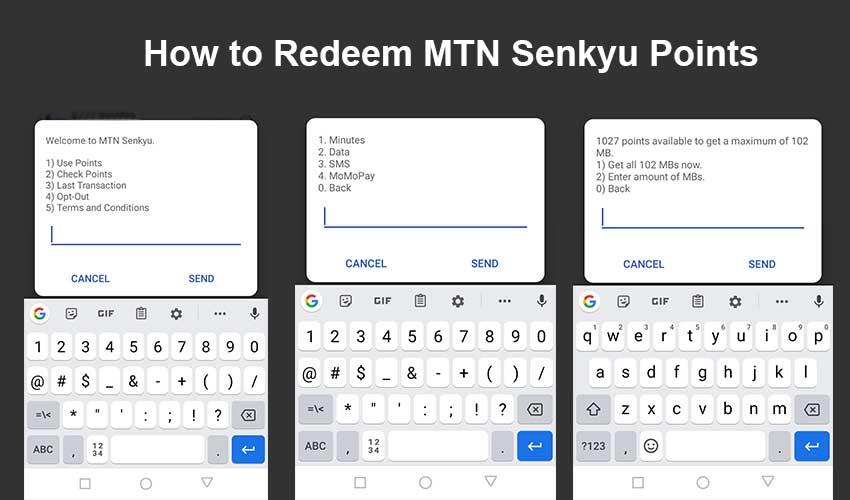 Transact with MTN Mobile Money more often
Load Airtime and Voice Bundles on your number to call friends and family
Frequently load and buy data bundles on your account to accumulate more points
Keep You number Active (Switched ON) for free Daily bonus points
Well, other ways in which you can accumulate points much faster is through keeping your line active (switched on), loading airtime, and buying Data Bundles more often. By this, you will be able to realise thousands of Senkyu Points every month whenever you check your current standings.
Why you should be using MTN Senkyu: Convert points into MTN Momo Cash
By Standard, MTN Senkyu is more like the telco's freebies for all program that allows each and every customer to get a toast of bonus points on top of being able to convert them into available offers.
The main reason why you should be using Senkyu is the fact that you can convert available points into MTN Momo Pay credit to make purchases using your mobile account. For instance, if you have 1,000 points, you'll then be credited with UGX 1,000 worth of MomoPay.
Aside from the fact that you can convert points into money to clear your shopping cart at eligible Momo Pay points, you can convert available points into Voice Minutes, Data, or SMS messages for your account.
All in all, with MTN Uganda as the leading mobile telecommunications provider, its loyalty program is one that is tamed at giving customers a breather for freebies aside seasonal rewarding promotions like Momo Nyabo, MTN Dabolo (Double data), among others.
However, by the operation of the Senkyu program, we expect another mobile telco like Airtel or Africell to pick a leaf since subscribers will yearn for a similar service. Once these telcos introduce their loyalty wing, we shall then keep you updated.