MTN Gaga Weekend Vs Airtel Freaky Friday may sound like yet another Everywhere you go Vs Smartphone network comparison, but it's a data offer shakedown featuring a Weekend prestart of affordable packages tailored in combos of data + voice minutes.
Well, MTN Gaga was the first offer to grace the in-week data offers before the now non-exited Africell opted for a Don't be cheated tagline, later on, the battle attracted Airtel with a disruptive Freaky Friday offer that lasts 3-days instead of the regular 1-day offer by the two telcos.
Now, the Airtel Freaky Friday popularity trail has attracted an MTN response to change its initial Wednesday-themed offer, to an all weekend data + voice minutes combo, in simple terms a copy and paste of the Airtel Freaky Friday offer, but with a Thursday start frame.
Well, today we dig deep into the now MTN Gaga Weekend Vs Airtel Freaky Friday offers. Below are the factors that influence our overall ranking.
Price
Combo (Data + Voice Minutes) volume.
Expiry Timeframe
Connection speeds
Validity
Airtel's Freaky Friday is an offer available every Friday with a runtime period of 3days through Saturday to Sunday midnight making it valid for 3 days. It does not matter what time of Friday you activate the bundle, the 3days counter is designed to expire at exactly 00:00 on Sunday. To spice things up, a 24hours offer is also available to customers.
On the other hand, MTN Gaga weekend is an offer available on Thursday, active through Friday, Saturday, Sunday, and expires on Monday at 6 am. Just like Airtel Freaky Friday, the time you activate MTN Gaga does not matter, as long as you load it, your offers runs out on Monday morning.
How To Activate MTN Gaga & Airtel Freaky Friday
To activate Airtel's Freaky Friday, dial the *149*10# shortcode, from the list of options, and select your desired offer which can either be a 3-day or 24hours combo. Then, select between airtime or Airtel money to pay for your bundle.
To activate the MTN Gaga weekend offer, first, you must own a smartphone, second, you must have the MYMTN App installed on the device. The App is available through the Google Play and Apple stores for Android, iPhone users respectively.
Within the App, select Buy from the tabbed list of options, choose data from the drop-down list, then, locate MTN Gaga to choose from the available offers, and pay using MTN Mobile Money.
MTN Gaga Weekend Vs Airtel Freak Friday Bundles: The data + voice combos
Randomly, we have activated MTN Gaga Weekend and Airtel Freaky Friday offers on two separate occasions in a timeframe of 1 month. In our view, the two offers seem identical, but Airtel seemed to average with more to its offer combo than the Yello telco as listed in the comparison tables below.
Airtel Freaky Friday
| Data | Voice | Price (UGX) | Validity |
| --- | --- | --- | --- |
| 9GB | 30 minutes | 10,000 | 3days |
| 5GB | 30 minutes | 6,500 | 3 days |
| 4.5GB | 15 minutes | 5,500 | 24 hours |
| 2GB | 15 minutes | 4,000 | 24 hours |
The Average Airtel Freaky Friday weekly offer
MTN Gaga Weekend
| Data | Voice | Price (UGX) | Validity |
| --- | --- | --- | --- |
| 5.5GB | 30 minutes | 7,000 | 4 days |
| 1.5GB | 15 minutes | 3,500 | 4 days |
Average MTN Gaga Weekend Offer
Overall Score: The best offer you should be using
As listed from the comparison table, MTN Gaga Weekend Vs Airtel Freaky Friday is an offer comparison that averages with similar combos. However, Airtel stands out with more data, as MTN levels up the expiry timeframe by 4 days, that's more time to use up your data before it's too late.
By activation, Airtel offers a much easier way to load the offer using a dedicated USSD shortcode, as MTN continues to stick its mobile apps the default path to load the Gaga Weekend offer. This means, if you don't own a Smartphone, but own a simple Mobile WiFi (MiFi) device, you can't load MTN's offer.
On the other hand, the Airtel Freaky Friday 24 hours section is a great offer, but very uncalled for in such a weekend offer spree, to spice things up, Airtel should have opted for lower prices on the 1-day pack, but at such a price tag, the offer becomes a forest of combos, but with low relevance since a not very educated user could easily get confused on what to choose.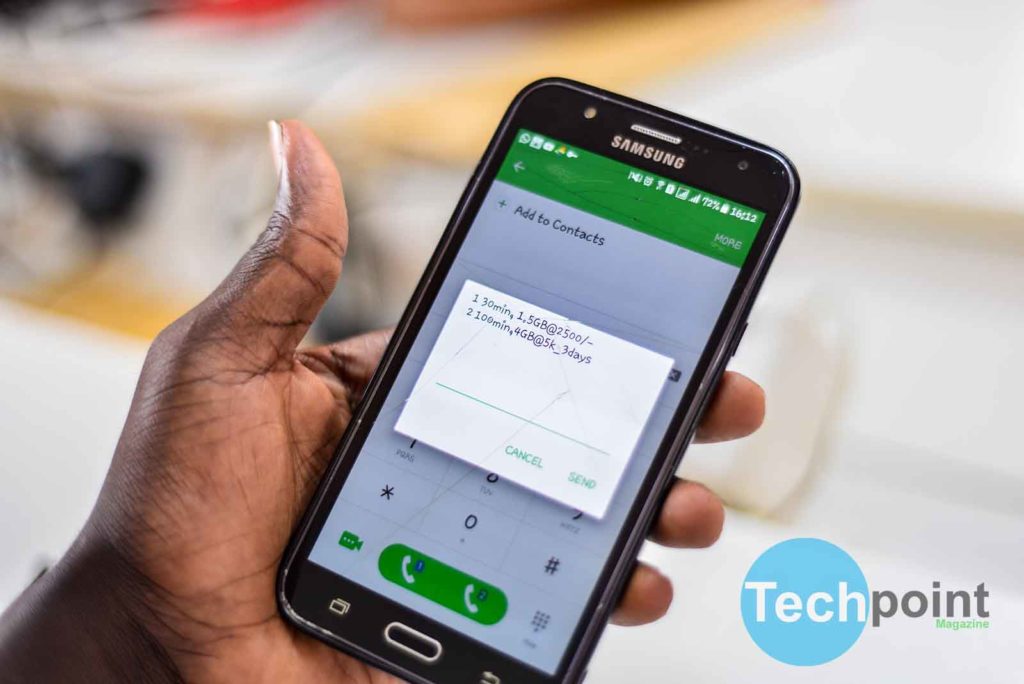 On a balanced scale, a customer can load both offers multiple times making both MTN Gaga Weekend and Airtel Freaky Friday quite excellent to use.
On a bad note, both offers are the worst you can opt to use, this is because connection speeds are capped, the telcos seem to care more about quantity, and less about internet connection quality.
In our speed tests, regular monthly, daily and weekly bundles host good connection speeds than what the two weekend offers maximize. We shall upload both MTN Gaga Weekend and Airtel Freaky Friday sample speed tests in our upcoming articles.
In summary, amidst a few advantages to the Gaga offer, Airtel Freaky Friday is the best offer you should use, this is because you get more data at a much lower price as compared to the Yello offer.
Editor's Note: Results from this article are based on actual findings and experiences with both offers. Please Share with us your views about the 2 products in the comments section below.