The App industry of Uganda has grown steadily and keeps growing day by day since the smartphone penetration in the country, but unfortunately for Ugandan developers, the most commonly used apps are from foreign developers with Facebook's trio of Messenger,WhatsApp and Instagram leading the pike.
For locally developed apps such as SafeBoda leading the boda hailing wing, self service app like the new MY MTN App, the freshly improved Airtel care app are slowly meeting usage highs as formerly popular Apps like Matatu are unfortunately registering new lows.
Amazingly the startup ecosystem has continued to breed new solutions in almost every consumer category, for instance, no one thought event and wedding planning was possible till the Mikolo App came into the square. With  Fintech as a key financial system driver solutions like the Xente app, payway and Eazy Pay have met support lines to shape a digital economy
Key app invention categories include the ride hailing sector, agriculture, fintech, health, media, service delivery among others as we take a sniff at some of the most successful ones that have been adopted by the Ugandan digital audience
Ride Hailing
The transport sector has heavily changed with the rollout of ride-hailing services in new regions across the country, though the major shakedown began with Uber adding Uganda to its support list in 2016, innovative minds have since then developed new solutions that have been accepted by the consumer audience as some have failed to adapt to the strategy mounts
Ride hailing feature 2 major wings in Uganda namely; the boda hailing sector and its tax hailing wing. However, Ugandan apps have braced the boda hailing industry with Safeboda setting the pace for all competitors in the league.
In fact, SafeBoda as a locally developed app has managed to become one of the most used apps beating Uber and the recently rebranded Bolt in a game it fully crafted in Uganda
However, with struggling services like Dial jack and Pikime taming the boda hailing industry attracting new entrants like Yellowbird to the same league, the game has not been easy for them and they continue to have a low adoption rate to shake the top services, but instead move the hailing industry to new standards as the competition turns sweet for both the riders and driver community
Agriculture
Smart framing is a nono-avoidable future, as major innovation wings like Tesla continue to advocate for a pollution free climate, innovators have come up with new farming solutions to tame the altered climate situation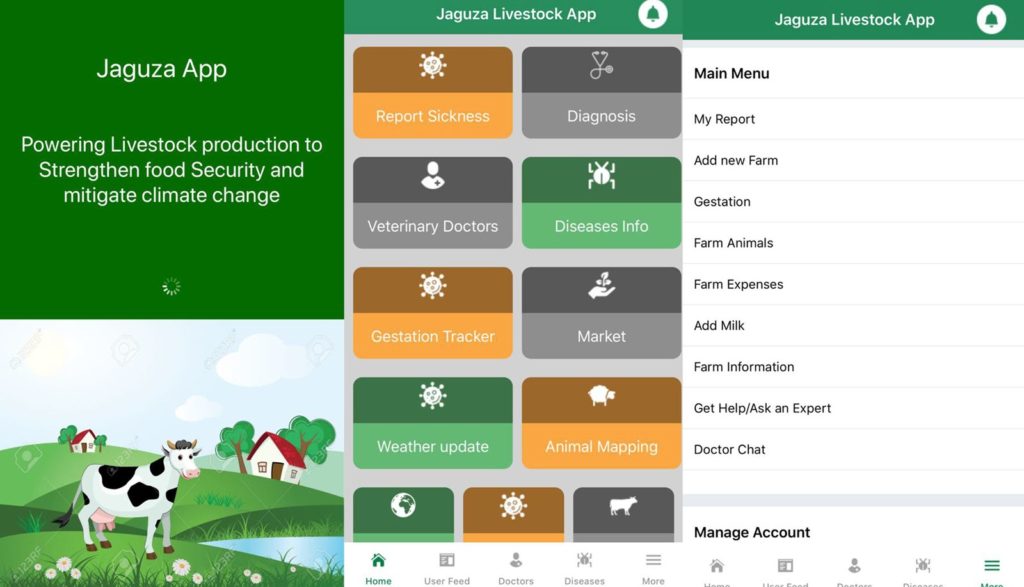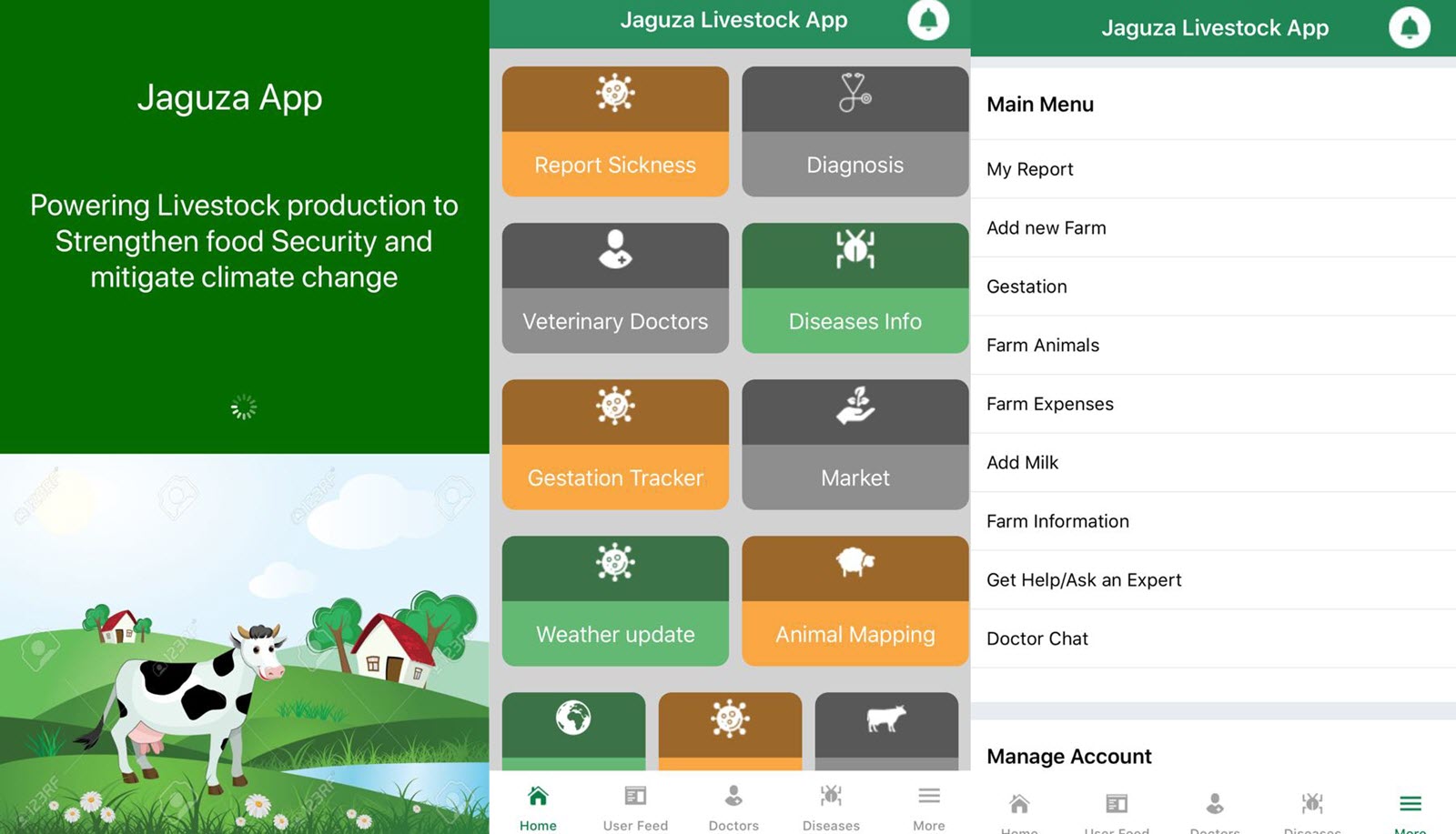 In Uganda, the Jaguza app is the most decorated and most successful in the agriculture sector even when it's still in its initial development stages and not yet a widely accessible Smartphone application.
The service allows farmers to monitor livestock and easily diagonise common diseases served to a farmer's smartphone or computer on the service network
However, not so many solutions have been developed in this Internet of Things (IOT) sector that might attract more entries in the near future given the state of Uganda's innovation and Startup ecosystem.
Fintech
From the time Mobile money was introduced in Uganda as an easy money transfer solution that acts as a stable alternative to ordinary banking, the Fintech industry has welcomed viable ideas from innovators and local banks joining the trend with custom internet banking apps
Even with banks like Equity, DFCU, Standard Chartered, and the likes introducing their own custom banking apps to bridge the gap with their customers. Custom apps like Payway have continued to dominate the consumer market as they offer non-banking yet instant solutions
On the other hand, Mobile Money apps like the MTN Momo app and the airtel money app have shaped the industry with new twists to cope up with the developer independent solutions like the Xente app that moved the wing an f-stop higher
Other local solutions like Pebuu, Apay, EazyPay have also continued to shake the  Fintech wing to new levels as local mobile money agents rely on apps to perform transactions in convenient timeframes for both Smartphone centric and feature phone customers
Health
Gone are the days when hospitals dominated as the only diagnostic sites, these days a solution like the Matibabu app allows you to self diagonise malaria transmitting levels in your blood as E-pine pharmacy allows you to pre-order your medication once fully prescribed by your doctor for delivery at your doorstep
As a matter of fact, the health sector has a pile of entries with a majority only lacking advertising spices to make slots on consumer smartphones. In fact, the health wing attracts more funding better than any other app developed solutions in Uganda due to their positive impact status
Media
Watching TV has never been easy than It is for Smartphone owners in Uganda, external providers like Youtube still control the top slot but local solutions have steadily stepped up to new standards with TV Stations apps like NBS's Nile Post app, NTV's on the Go alternative as digital TV wings have made it possible to walk with your decoder by simply having a smartphone
The Startimes and YoTV apps have a local Uganda touch to their servicing standards moving the Media fraternity a step higher for users to watch both live and recorded content by simply accepting app permission during installation of the apps for great service delivery from the respective stations
Service delivery
Online shopping is the new default mode of disrupting homes with new merchandise as having a bite is as easy as tickling an order button on a food delivery app.
Though Jumia continues to disrupt the service delivery wing in Uganda, it faces stiff competition from Simba Food that was launched earlier last year as the recently rebranded Jiji app continues to dominate as the only buyer to buyer platform
Excitingly, Kikuubo Online is a new service that is slowly disrupting Jumia's stronghold zones and is 100% local developed unlike the competing services. Apps like Yoza, Yowaste also continue to offer service delivery options in the laundry and waste management wings respectively.
Gaming
Old is Gold, but Matatu maintains its position as a widely installed app even when it has met new lows than ever before, the app grew poplar when it became a factory-installed Samsung app on each and every smartphone on the Ugandan market.
Given the Matatu success streak, the Gaming wing is slowly crawling to funding camps and we could soon see new solutions disrupting the Uganda app space.
All in all, new Ugandan based apps continue to be developed every day, but these have not met the major beaming limelight yet. It's by the same fashion that Uganda's only social media website dubbed Dei Places has not recovered from its launch days early last year as yet.
However as Innovation competitions like MTN's annual App challenge continue to bring to book new solutions that can easily get proper funding and set off for the Uganda digital space.