Talk about big battery smartphones at a relatively low friendly budget and listen to the rhythms of Itel mobile leading the low range pike. After the 13MP selfie spiced S13 and an affordable smartphone for all, Itel's P33 is yet another smartphone that might shake things up for a mid-range podium unlike any previous releases in the same lane.
As a fact, we think the Itel P33 is one of those amazing smartphones you can consider in 2019 due to its big battery status, and now that we received a charcoal black copy of this amazing release on our review desk, here is a shot of what you should expect in the box.
Unboxing the Itel P33
Just like any other boxed smartphone, the Itel P33 box contents are no way phenomenal to what we expected. In fact, its the same charging brick, USB cable, headsets, and the device. However, you can't fail to notice the well-craved box that houses the 80 hours battery life smartphone.
Box Contents:
The Itel P33 itself
USB Cable
Charging brick
Headsets
Amazingly, a free phone cover comes pimped in the device box which doubles as a signal of protecting the device from accidental falls or scratches damaging its rear end. As a sealed box comes with a peelable phone cover as well, here is how our first touch to the device impressed with a charming smile to its price tag.
Itel P33 First Impressions
Though Itel mobile has not teased us with a top-notch display yet at a time when Tecno mobile could be cooking a foldable smartphone with Boom X flares, It's latest P release is another duo camera release teasing more detail in all pictures taken. From the design to a Bezzels display size, Itel P33 packs close to the same weight as its predecessor with a lesser numeric tagline.
We love the fact that Android Go edition is back in play with an 8.1 version packed to the device's proclaimed 16GB ROM supported by a lighting blast of 1GB RAM. Additionally, a zoom + wide angle rear lens duo proves another lane of mobile photography with the P33, though the front packs a single camera mode, its soft flash brings out a sense of selfies in low light.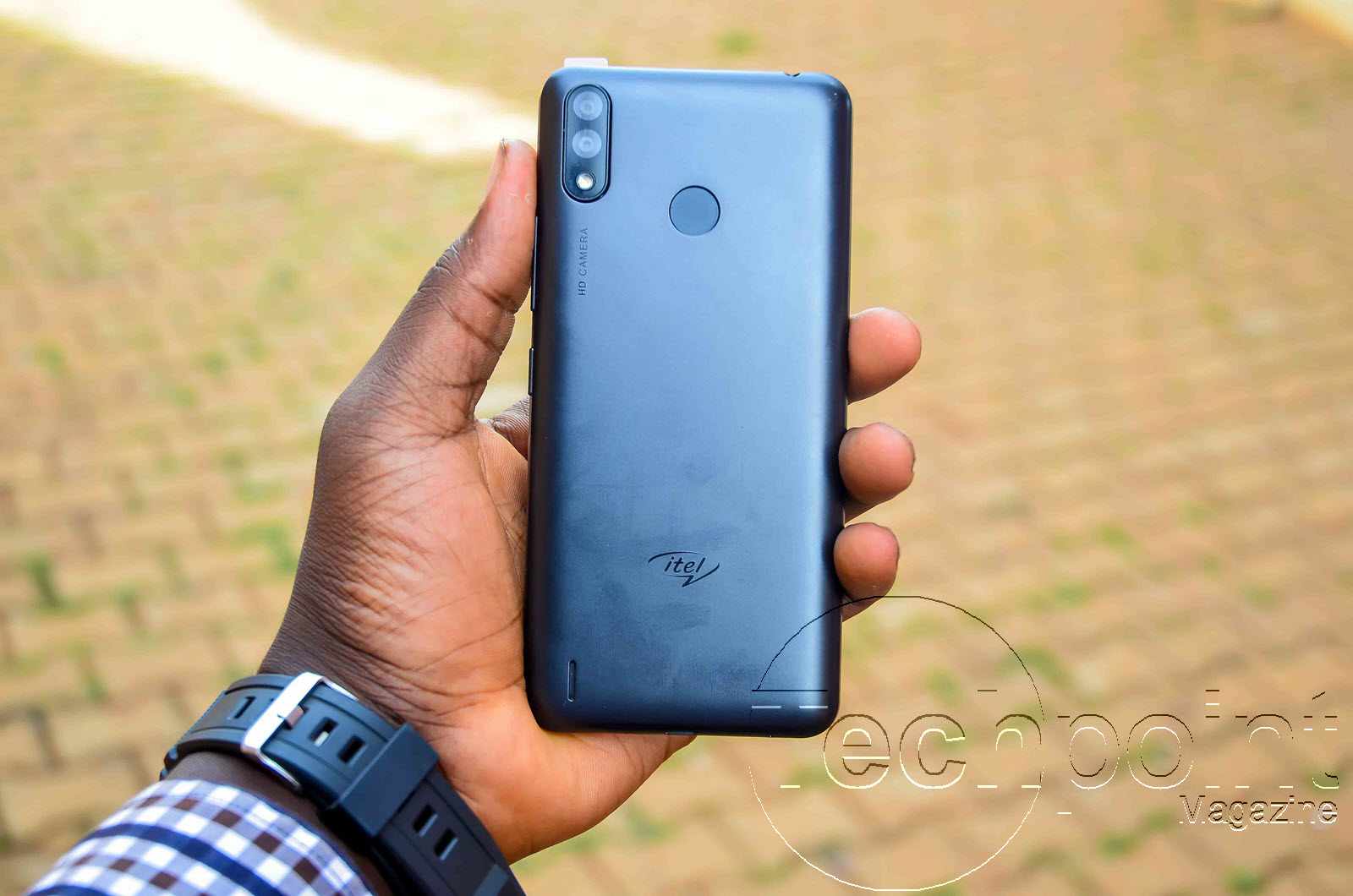 Depending on the Face unlock feature shipped to the Itel P33 alongside a fingerprint sensor to the center of the rear plate. This must be one of the best battery friendly smartphones beating top tier releases in an affordability showdown. But since we have a copy of the Itel P33 on the right notch of our review desk, we shall explore more of what this device ships to life in a foldable releases year.